Top 5 Multiple-Hot-Spring Hotels
5. Yoshiharu at Izunagaoka Onsen (Izunokuni City, Shizuoka)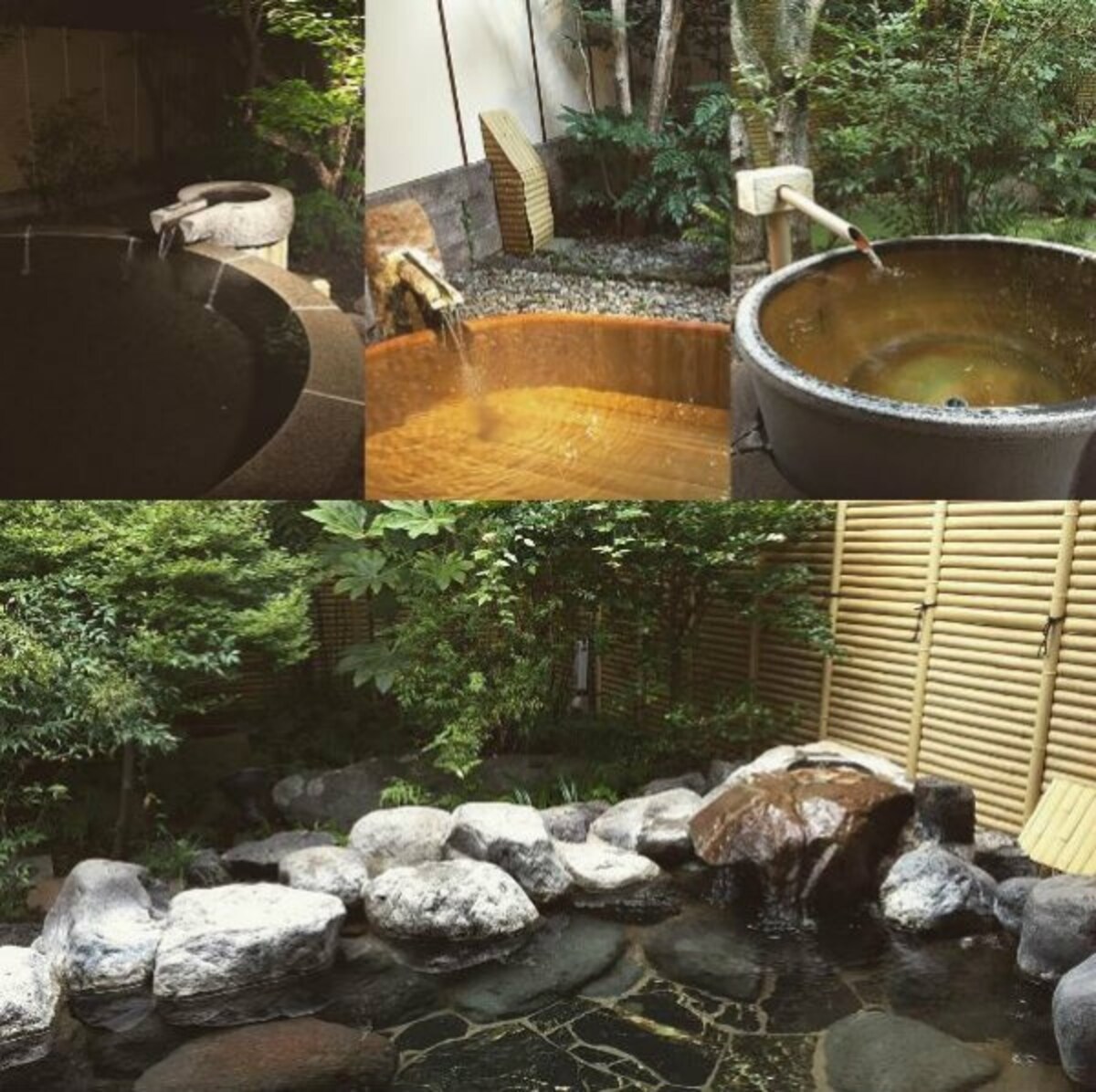 There are numerous different outdoor baths with various atmospheres that will suit anyone's aesthetic needs here. There are also several indoor baths to enjoy, all of which promise various healing powers. A number of these are private onsen rooms, and guests never have to wait too long for a room to open up. You can pass the short wait time at the ashiyu (foot bath) stream that will wash all your stresses away.
4. Fujisan Ryokan in Hanamaki Onsen Village, Namari Onsen (Hanamaki City, Iwate)
An impressive five different sources of water funnel into the various baths at this Japanese guest house. The rotenburo (open air bath) is a highlight of the ryokan (traditional inn), as it's made with intricately placed rocks and looks out onto a beautiful waterfall. Guests describe the temperatures of the baths as somehow always being perfect.
3. Hororo Sanso in Kitayuzawa Onsen Village (Date City, Hokkaido)
Another stand-out favorite due to a large variety of onsen is Hororo Sanso. Nestled in the northernmost main island of Japan, guests can enjoy 10 unique types of hot springs. The variety of choices is the main reason guests will want to return again and again, although the stunning nature surrounding the facility definitely helps (website).
2. Hotel Kogure at Ikaho Onsen (Shibukawa City, Gunma)
This 400-year-old establishment pairs historical roots with modernized facilities. There are two large public bathing areas that alternate daily between male and female use. In total, there are 21 different baths between the two areas with a number of rotenburo, neyu (shallow hot springs you can lay flat in), bubble massage baths and other equally intriguing and beautiful facilities.
1. Ryokan Onuma in Naruoko Onsen Village (Osaki City, Miyagi)
This onsen hotel has been in operation for over 100 years and has been described by some guests as onsen heaven. There are seven indoor baths, five of which can be privately reserved. There is also a rotenburo nestled next to a mountain and surrounded by gorgeous views. With the leaves changing color, autumn is an incredible time to visit.
All of these lodgings offer not only their exquisite onsen experiences, but also room and dining plans to suit any kind of travel. If you're looking for a vacation or place to stay that offers a glimpse into the history of Japan while also reveling in modern pleasures, be sure to check out any of these Rakuten Travel-approved facilities.