Super Easy Halloween Sweet Potato Buns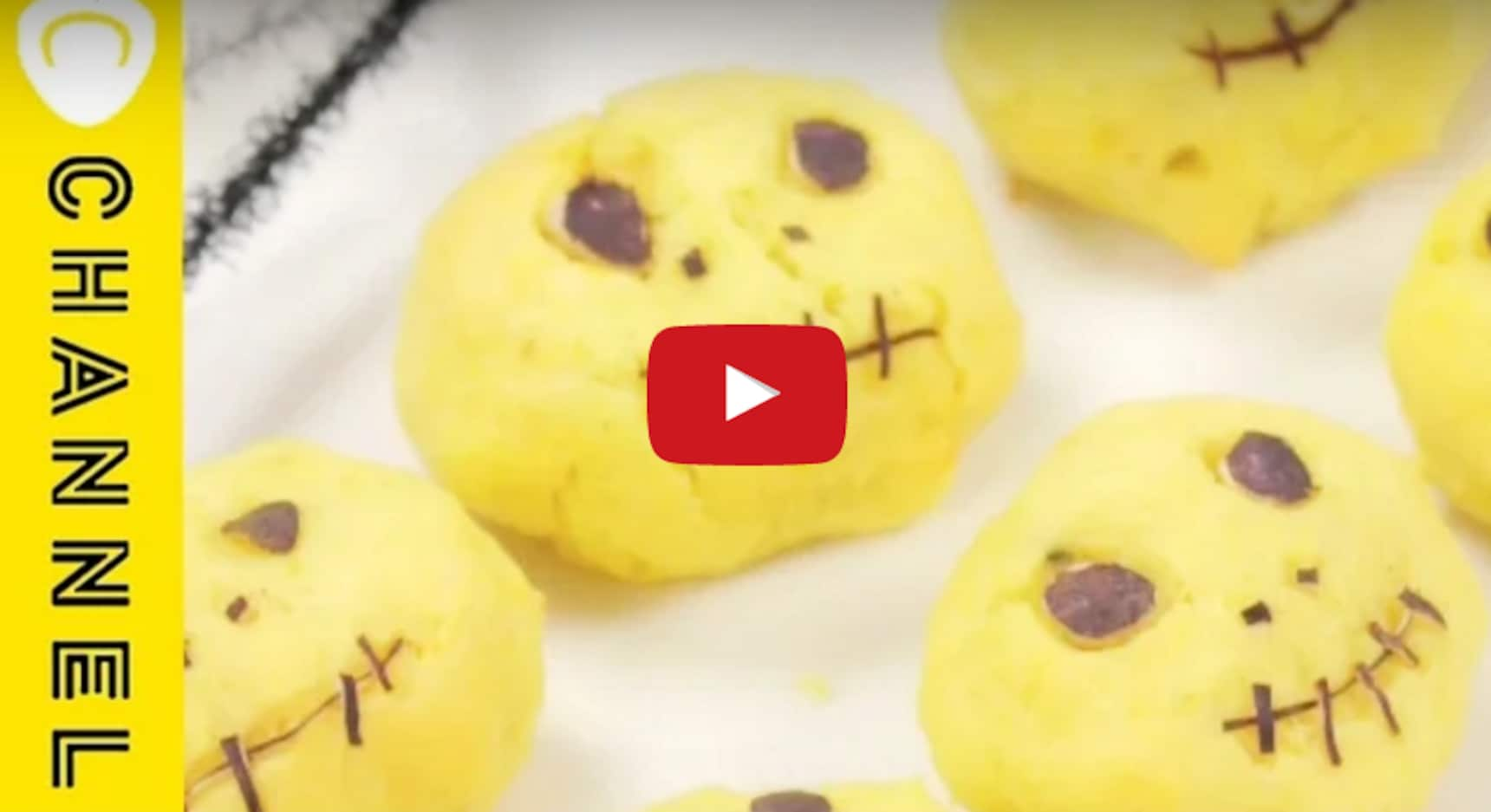 Only two materials?!
All you'll need is 200g (1 cup) of diced sweet potatoes and 110g (½ cup) vanilla ice cream.

Method
1. Peel the sweet potato and heat in a microwave oven (600W) for five minutes.
2. Mash the warm sweet potatoes well and add vanilla ice cream.
3. Slice the peeled skin and carefully place the cut shapes on the sweet potato balls to make a skull decoration.
4. Bake for 10 minutes in an oven preheated to 200 degrees.

If you want a deeper golden brown color, add five minutes to the baking time.

The video includes other amazing autumn recipes using sweet potatoes, so keep watching for even more fabulous fall desserts.