Shock Your Friends with Pikachu Pumps!
Since Pokémon Go took over people's smartphones in Japan, the cute animated creatures from the franchise have been running riot all over the rest of our accessories and wardrobes, too. Now it's time for Pikachu, the bright yellow electric Pokémon, to step out into the fashion world with a brand-new lineup of fashionable shoes.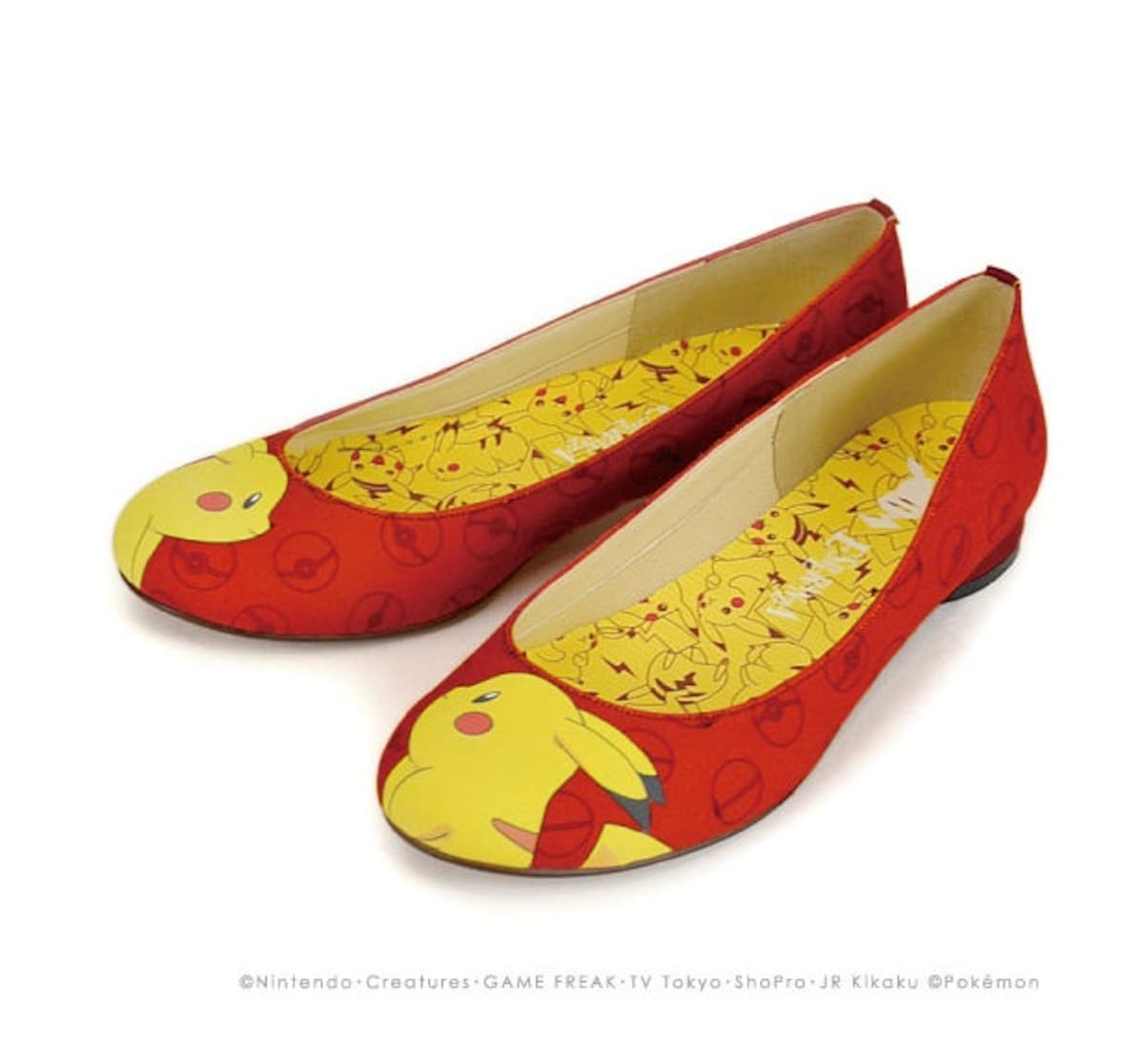 First up in the range is an adorable pair of red flats, simply called "Face." Retailing for ¥9,612 (US$92.85), these feature a beautiful Pokéball pattern on the exterior, with a couple of cute Pikachu facing off on the toes. Inside, the inner soles are adorned with a glorious array of little electric Pokémon characters running around in a variety of adorable poses.
Another cute pair of flats is the "Multi," which also retails for ¥9,612. This style brings the cute Pikachu characters to the outside of the shoe, where their red-cheeked faces create an eye-catching pattern. Each heel also features an adorable little electric rodent tail.
The "Low Heels" (¥9,612) have a shiny, smooth, bright yellow surface and are decorated with tails and a couple of sets of flat Pikachu ears!
And if you really want to turn heads, there's a pair of show-stopping bright yellow heels for ¥12,744. Featuring a 14-centimeter (5.5-in) high heel, the ankle straps and dangly Pikachu tails on these are fully removable, so you can play around with the versatile design.

The Pikachu collection is currently available to purchase online, with nationwide delivery available from the Esperanza web store. If you're in Japan, you can try on the range in person at stores around the country. If you're outside of the country and craving a pair of Pokémon shoes, these different collections, available from Nike and Etsy, are sure to satisfy!