Eat in the World of Final Fantasy XV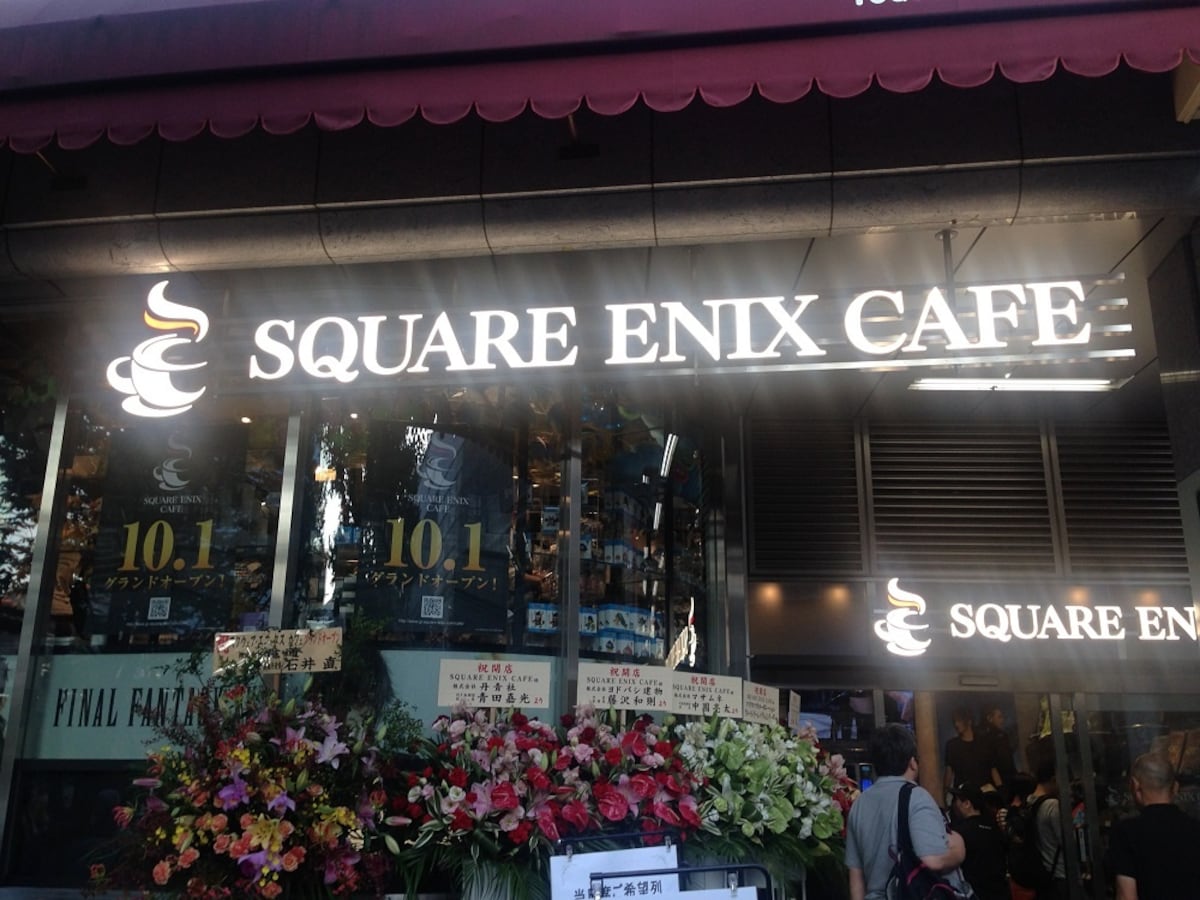 Located on the first floor of the Yodobashi Camera electronics megastore, the café is right across the street from the JR Akihabara train station, making it a snap to find.
Since the restaurant will change themes periodically to highlight different games or series, its interior isn't quite as elaborate as the dedicated Final Fantasy XIV eatery that's also located in Akihabara, but the Square Enix Café does have more game-specific decorations than Artnia, the café located near Square Enix's headquarters across town in Shinjuku.
Mounted on the walls are monitors looping footage of the game, and flowing out of the speakers are selections from its soundtrack. Posters are hung about the room, and there's even artwork decorating the floor and a detailed statuette of Titan, one of Final Fantasy's traditional summon beasts.
There are also two gift shop sections stocked with all sorts of plushies, key chains and other trinkets not just for Final Fantasy XV, but the series as a whole. You'll even find a couple of goodies from Dragon Quest, Square Enix's other immensely popular and long-running role-playing-game franchise.