Order Your Rilakkuma Christmas Cake Now!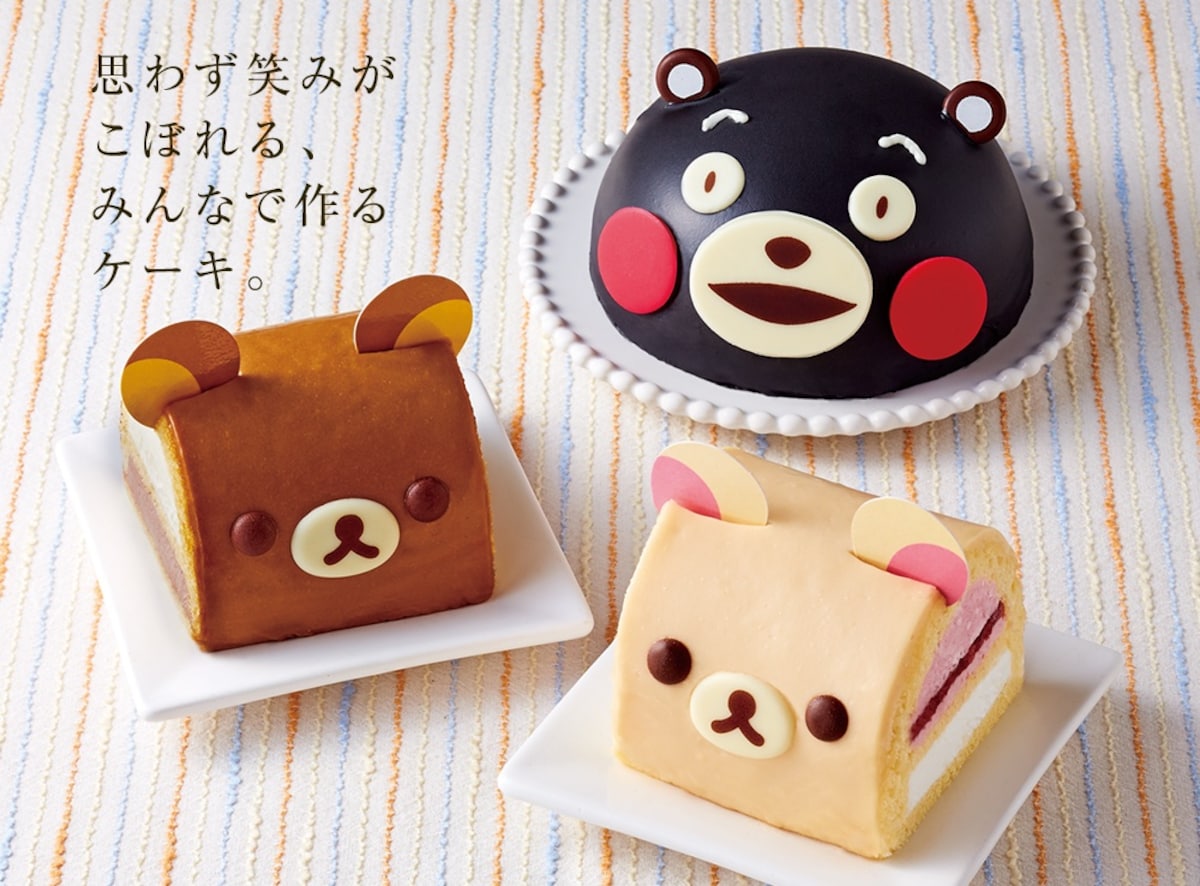 Lawson convenience stores around the country are already accepting orders for their 2016 Christmas cake lineup from September 20. While their catalog features all the usual Japanese favorites like fruit cakes and red-and-white colored strawberry shortcakes, this year there are also a trio of cute characters available, in the form of Kumamoto's regional black bear mascot Kumamon, and well-known relaxed bears Rilakkuma and Korilakkuma.

What makes the cakes even more appealing is the fact that they come packed separately from their decorative components, meaning families can bring each character to life themselves, and feel like they're "making" their Christmas cake together. The black Kumamon cake is ready and waiting to be decorated with his distinctive mouth, ears, eyes, and red cheeks, along with a white chocolate pen for filling out the character's eyebrows. Inside, the cake is filled with delicious layers of cocoa sponge, whipped custard and chocolate cream.

Rilakkuma and his little friend Korilakkuma are also ready to be brought to life with their distinctive features. Rilakkuma contains layers of whipped custard and caramel cream inside a rolled sponge covered in a custard cream glaze, while Korilakkuma contains whipped cream and strawberry flavors.

All three cakes are priced at ¥3,500 (US$34.77) and can be ordered at Lawson stores around the country up until December 15, 2016. Only limited quantities will be made available though, so if you'd like to celebrate Christmas with a cute Japanese character on the table, make sure you order soon to avoid missing out!

Related Stories:
Got a beef with Japan's Christmas shortcakes? Then try one made out of chicken
Sweet Holidays! Cupcakes and doughnuts bring in the festive season at Mister Donut Japan
Nyaran the travel mascot cat goes edible and the results melt our hearts!