Turn Rough Sketches into Digital Art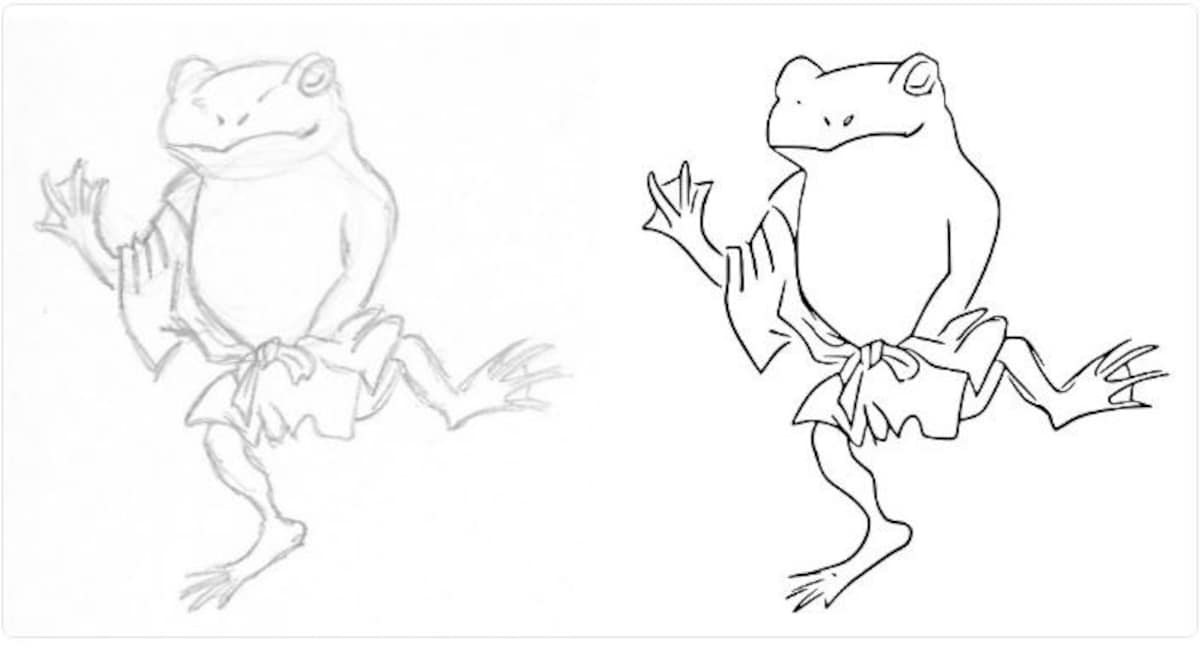 The project, which began in autumn 2015, was announced to the world at Siggraph 2016, the world's largest annual event in computer graphics and interactive techniques, held in California in July this year.

The group demonstrated the results of their sketch simplification model on Twitter with this before-and-after image at the beginning of September, 2016.
With the online service available for public use, eager artists around the country were quick to trial the system, sharing their results on Twitter.
And while it works incredibly well at transforming plain sketches, the model simplifies colored lines just as easily.
The service is free for anyone to enjoy, simply by uploading a file and pressing a button on their website. While it's incredibly fast and easy to use, the math behind the neural network-based Sketch Simplification is a complex and impressive web of details. To read all about the model and how it works, check out their brilliant research paper in English online.