Top 3 Autumn Spots in the Tokai Area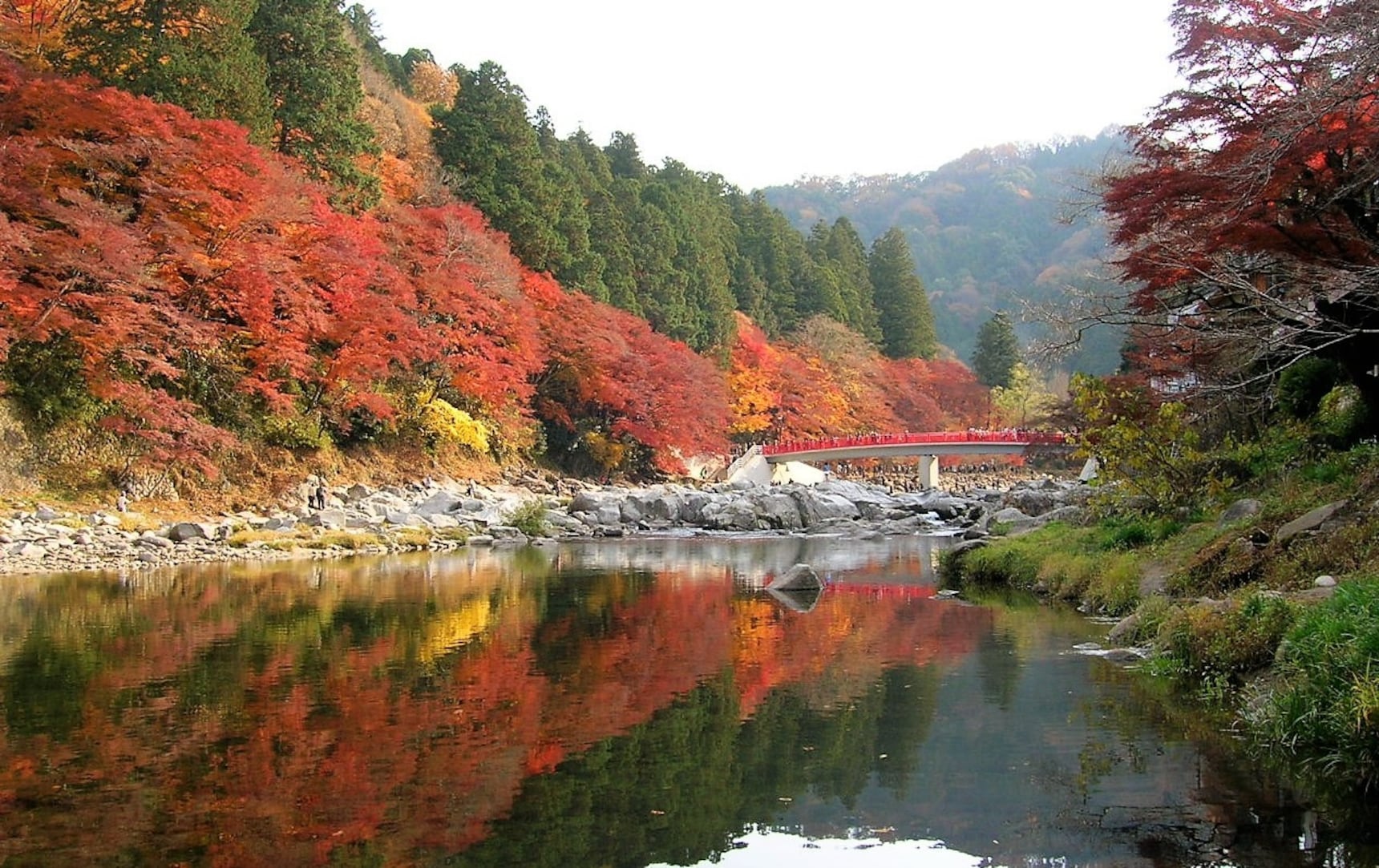 The Tokai area, which encompasses the four prefectures of Shizuoka, Aichi, Gifu and Mie, is a great place in Japan for colorful autumn leaves. The area is covered in beautiful mountains that change into fiery reds, apricot oranges and golden yellows in the fall. The following are our favorite spots to enjoy and admire the fall foliage.
1. Korankei (Aichi)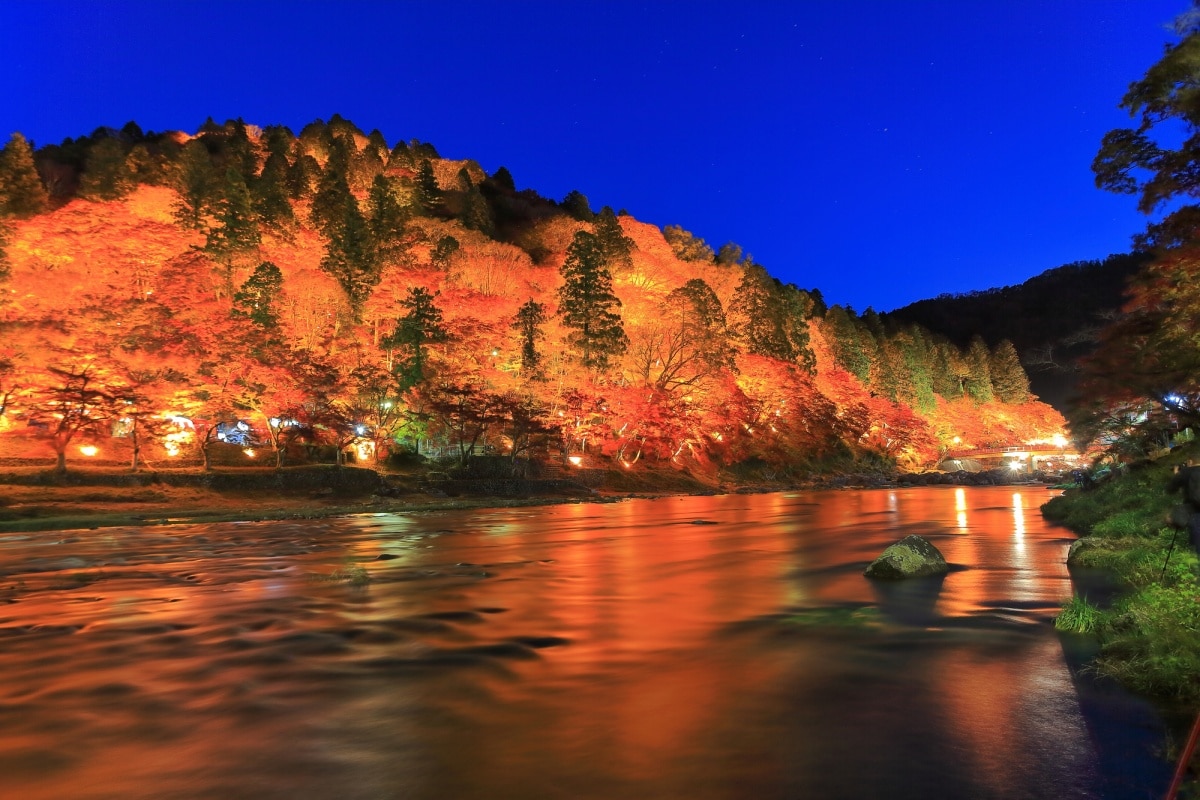 Korankei Valley in Toyota City, Aichi Prefecture, is home to some 4,000 Japanese maple trees, which are breathtakingly beautiful come the fall. Located close to Nagoya, the valley is renowned for its beauty and is regarded as one of the best spots in central Japan for autumn colors. You can enjoy maple tree tunnels, spectacular mountain and river views as well as the vermilion Taigetsukyo Bridge, the symbol of Korankei. The maple trees are spectacularly illuminated at night during November from sunset until 9 p.m., creating a magical autumn atmosphere.

The best time to see the autumn colors is usually mid to late November.
3. Mount Gozaisho (Mie)
Mount Gozaisho is located in the Suzuka mountain range between Mie and Shiga Prefectures to the east of Nagoya. At 1,212 meters (3,976 ft) in height, the mountain peak is famous for its rich nature and stunning autumn colors. You can take the Gozaisho Ropeway (one of the longest ropeways in Japan) to the top of the mountain to admire the view of the surrounding peaks and magnificent fall foliage. On the mountainside is Yunoyama Onsen, a popular tourist destination since the Nara Period (710-794) in Japan, and the perfect place to take a relaxing soak in a hot spring after exploring the mountain.

The best time to see the autumn colours is usually mid October to late November.
2. Oyada Maple Valley (Gifu)
The Oyada Maple Valley in Mino City, Gifu Prefecture is home to around 3,000 Japanese maple trees that turn the picturesque valley into a blaze of color in fall. The valley is also home to Oyada Shrine (Google thinks it's "Daiyata"—don't be confused!), which creates an amazing contrast between the autumn colors and the shrine's incredible, weathered wooden architecture. You can admire giant trees that are more than 1,000 years old and enjoy the atmosphere of a Japanese festival, including yatai (food stalls) and traditional performances, during the Oyada Hinkoko Festival on November 23.

The best time to see the autumn colours is usually mid November to early December.