Tomonoura—Ghibli's Ponyo Inspiration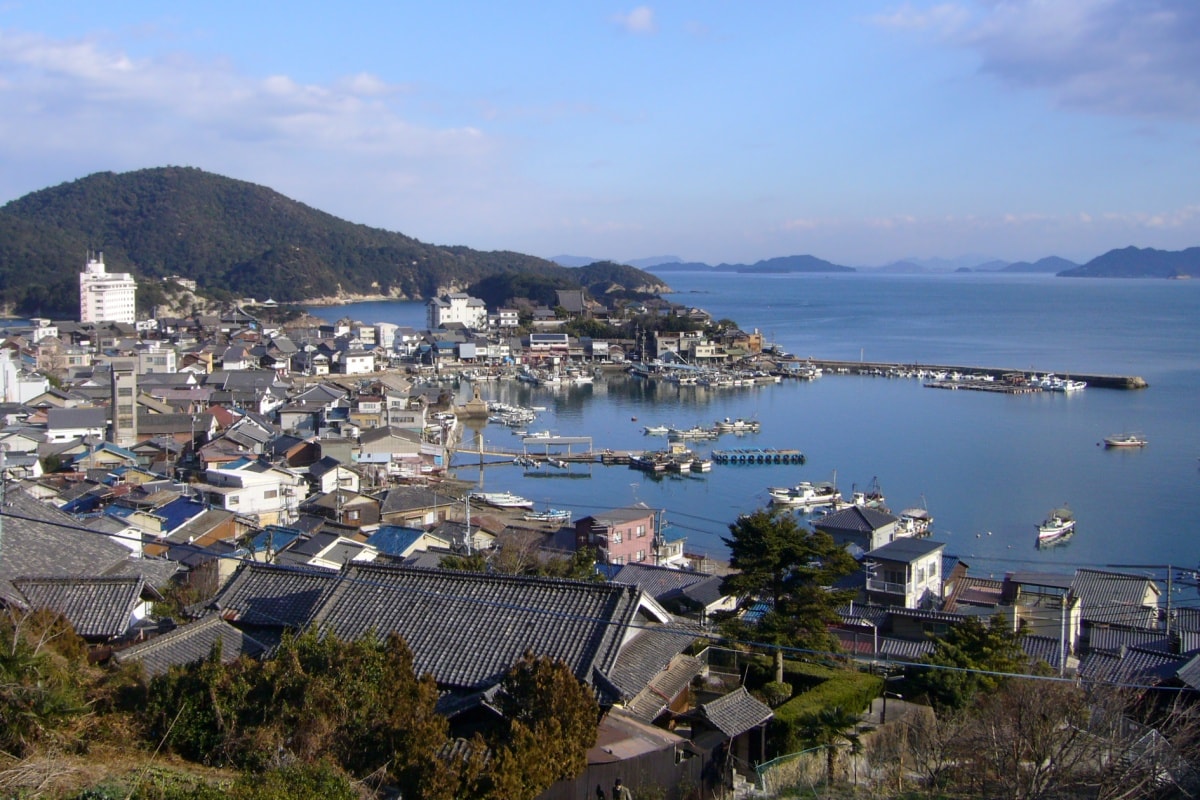 If you've seen Ponyo, Studio Ghibli's adorable movie about a fish girl who wants to be human, then the above location may seem pretty familiar. That's because it was taken in the port town of Tomonoura, where Hayao Miyazaki and his team spent months getting the inspiration and imagery to create their next animated film.

To visit Tomonoura, we first had to get there. It's located at the southern tip of Fukuyama City in Hiroshima Prefecture, right along the coast of the Seto Inland Sea. All it takes is a Shinkansen ride to Fukuyama City, then a bus ride to get to this scenic port town.

While spending the two months in Tomonoura doing research, Hayao Miyazaki spent some of it living in a traditional old-style Japanese house, to get that authentic, rustic feel. Walking around the town, you really do get this feeling like you've just stepped into Ponyo. The houses, the boats bobbing in the harbor, and the view of the town when looking at it from above on the surrounding mountains make you wonder whether you should start diving and looking for some magical fish.

And it wasn't just Hayao Miyazaki that took inspiration from Tomonoura; in some places, the town took inspiration from him. During the two months that Miyazaki spent in the town, he befriended many of the residents, resulting in a lot of places having his artistic fingerprints left all over them. Signed thank-you illustrations can be found in spots around town, and Miyazaki even helped design the restoration of Onfunayado Iroha, the historic building that served as the place where negotiations for reparations took place after Japan's first naval incident, the sinking of a borrowed warship, the Iroha-maru.

If you're a fellow Ghibli fan and you want to see the gorgeous inspiration behind some of your favorite films, then definitely make Tomonoura one of your next travel spots.