Japan's Got Talent in Siro-A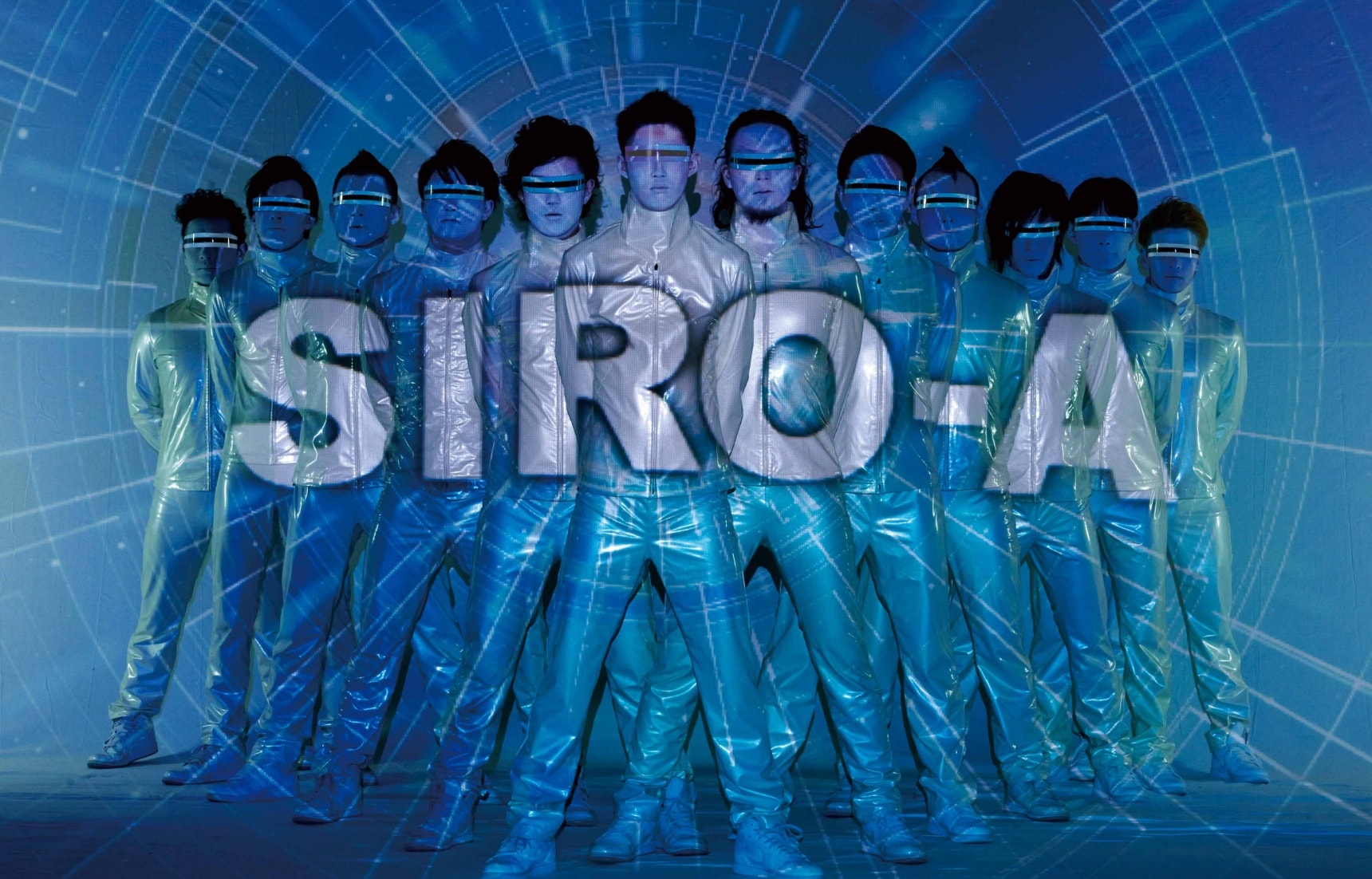 Who Are Siro-A?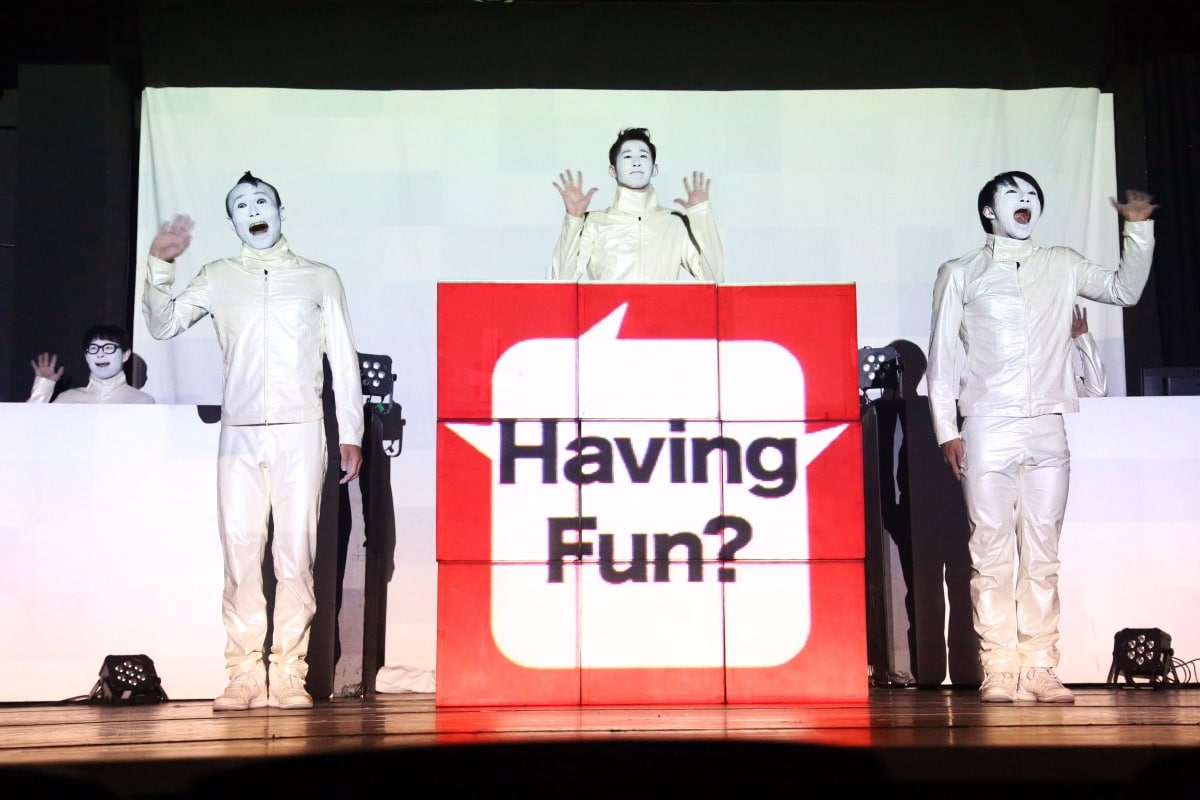 Countless fans and critics have tried to explain what this dance group from Sendai, Japan is—but all have failed. The group itself is occasionally advertised as a "technodelic comedy" entertainment group, but does that really help?

There's a hint in the group's white—shiro, or Siro (白)—faces. White is not so much a color in Japanese thinking, but an absence of color. Since Siro is "colorless," they cannot be categorized by a single genre and are impossible to define.
Performance Style
Again, we run into a problem with definition. So it may be better to just take a look before reading on. And yes, the group's Britain's Got Talent debut in 2015 earned four "Hai"s.

These days all performers use light and sound, but Siro-A takes it to a new level. The heavy use of stunning video projection displays combined with impeccable timing results in jaw-dropping performances. Depending on the show, audience members can be mesmerized by mime, amazed by acrobatics, or bewildered by break dancing.
First Japan, then the World
The group is far from an overnight success. Siro-A was formed in 2002 after chasing childhood dreams to become famous—and they're certainly heading in the right direction. After winning local talent contests and gaining momentum, they claimed second place in the Tokyo Gekidan Fes '08 theater competition. Things got bigger as they performed for 30,000 people at the World Exposition 2010 Shanghai China.

The West finally learned of these unbelievably enjoyable performers upon their winning of the Spirit of the Fringe Award at the Edinburgh Festival Fringe in 2011. They also advanced several rounds on America's Got Talent in 2015.
Since then, Siro-A has begun doing international tours. You can find them in Europe or the U.S. almost as often as they're around Japan. Even if you can't make it to a live show, their website (in Japanese, below) has a free video library with some of their performances.

While all the videos are incredible, watching Phantomime (above) is a great way to get a quick behind-the-scenes glimpse of some practice and set-up, letting you get a deeper appreciation for all the hard work necessary to put on such an incredible show.
That's ZENtertainment!
For 2017, Siro-A is returning to Asakusa Rock Yumemachi Theater in Tokyo for That's ZENtertainment!, a special 30-minute show marrying cutting-edge technology with traditional Japanese culture. Previews run from May 15 to 20 (¥1,200), followed by regular performances starting May 29 (¥1,500).

Tickets are available through Peatix below, so why not head out to Asakusa to see Siro-A shine on!