The Weekender's 2015 Halloween Round-up
Shimokitazawa Halloween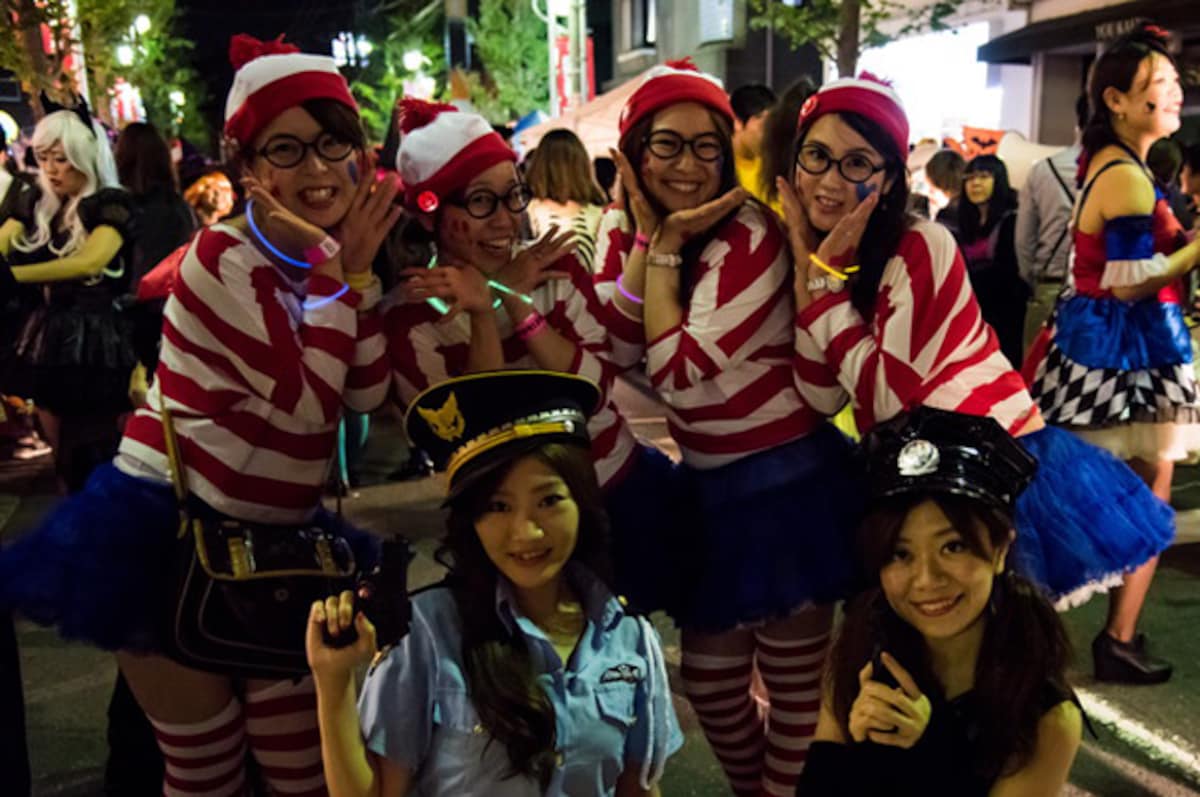 Not only is the neighborhood already vibrant every other day of the year, it gets especially lively and flamboyant around Halloween night. If you decide to skip the nightclubs this year, you may as well stick around Shimokitazawa, as some shops will be open all night, and a special costume party will take place until the wee hours.
Halloween at Tokyo Tower (Akabanebashi)
Climb Tokyo Tower this Halloween season and you'll find more than just a stunning city view: one corner of the main observatory has been transformed into an abandoned ruins complete with crumbling castle walls and grinning jack-o'-lanterns! Throw on a costume and get a snap taken in front of the spooky display.
Halloween Pumpkin Parade (Harajuku/Omotesando)
Halloween takes over the Harajuku/Omotesando Hills area of the city for, quite possibly, the cutest parade to be found anywhere in the world. It's all about the little ones at this event as costumed children under 12 can apply to take part in the sizable march down Omotesando Street.
Asagaya Halloween Costume Contest
Dust off those Anna and Elsa dresses and take a trip to Asagaya's Pearl Center Shopping Street for a fantastic Halloween Costume Contest. There's candy to be won in the kids' competition and big money (OK, big money gift card) prizes for the adults at this popular annual event.
Club Nightmare Halloween Party (Harajuku)
Another opportunity to dance your way through the Halloween weekend, Kawaii Monster Cafe is hosting a huge Halloween Party this year with 13 DJs and fashionistas spinning spooky tunes and a costume contest for those that look the part.
Scream! Halloween Party (Shibuya)
Scream! is happening again this year at WWW—an old movie theater converted into a club with a Funktion-one sound system that will blow you away. Expect selectors spinning disco, house and techno 'til the sun comes up.
Kitsune Halloween (Shibuya)
Kitsune Dining & Bar is throwing three parties across two consecutive nights throughout the Halloween weekend. Huge lineup of DJs, a special food menu, a photo shoot and a special late-night ¥2,500 all-you-can-drink deal at the after-party. Don't miss strange street performance troupe Ojarus (pictured).
'Night Pedal Cruising' Halloween Ride (Omotesando)
Get in costume, decorate your bike, load up your iPod with a spooky Halloween soundtrack and join in the fun. The emphasis is on having a good time and making new friends regardless of your cycling ability or experience.
Whistlebump Halloween (Tokyo Station)
If you like your Halloween decadent, this might be the party for you. With DJs and a macabre Halloween theme, Eggworm presents another edition of their successful Whistlebump Halloween Adventure.