Chow Down on Some Homemade Mosaic Sushi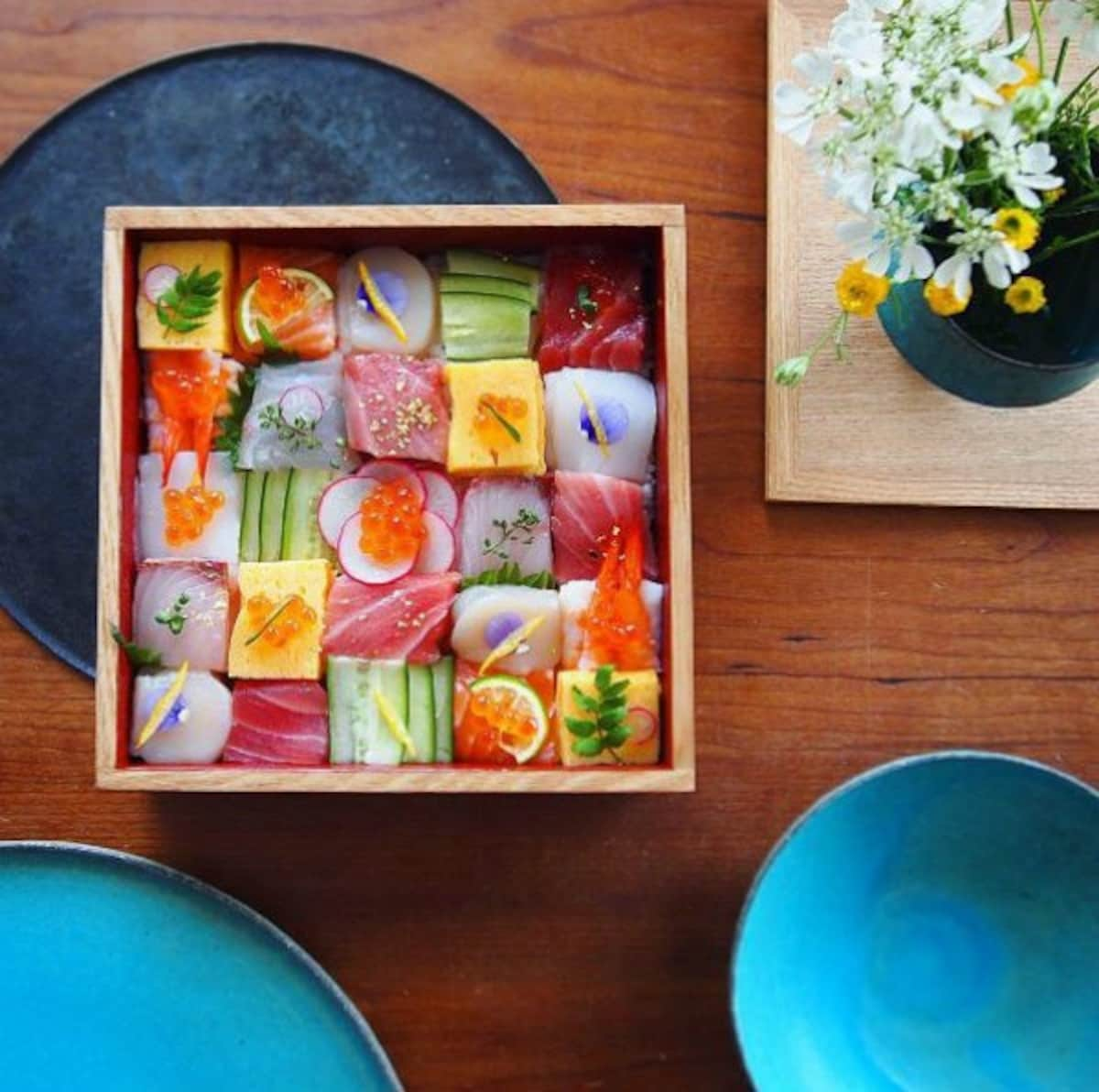 The concept is simple. Think of a mosaic image—an arrangement of tiny, colorful tiles that, while ordinary looking on their own, create a striking impression when viewed from a distance. Now instead of small bits of ceramic or glass, imagine the same image, but made from small cubes of rice, seaweed, raw fish and other assorted delicacies.
Naturally, a lot of people online have started creating their own and sharing them on social media, with enthusiastic net users in Japan proving especially prolific contributors to the Mosaic Sushi sensation.
So now you might want to try making your own. But it looks hard, and you don't know how. Not to despair! This video on the Japanese YouTube channel Taste Made Japan shows you all the steps super quickly.

In the video, the user carefully applies layer after layer of vinegar soaked rice with mouth-watering (and colorful) ingredients like sakura denbu (a flaky fish-based condiment), cucumber, shredded eggs, chicken soboro (seasoned, ground chicken), raw salmon, and squid. In that order, basically. A wooden box holds the ingredients in place, and additional ingredients are carefully set on top of successive layers of nori (dried seaweed).

They make just a few layers, but what's to stop you from creating a teetering, unwieldy tower of salmon roe, cucumbers, and rice? If that sushi mosaic was placed in front of us, we'd end up devouring it in five seconds flat!