Whole Baby Pumpkin Gratin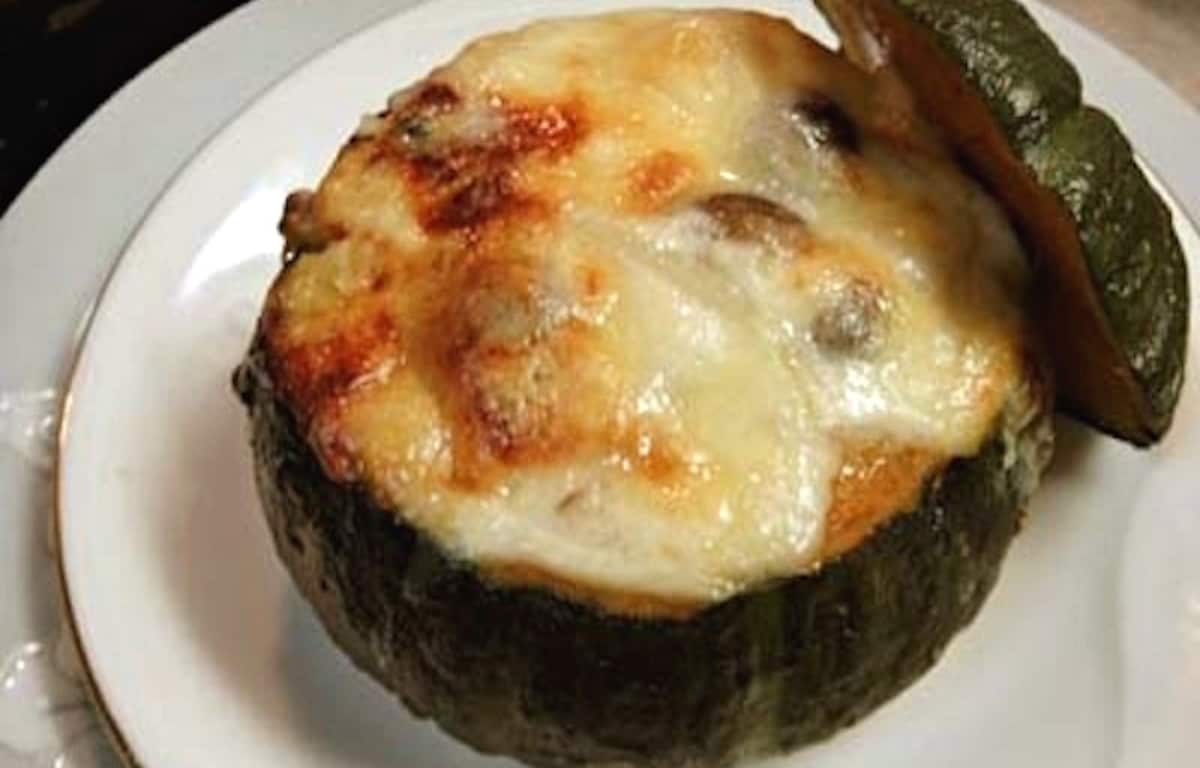 Use an entire hand-sized Japanese pumpkin, or kabocha as the base for your meal. The white stew inside the pumpkin is incredibly easy to make, and the sweetness of the onions makes for a great taste. To up the scare factor, carve a face into the side to make jack-o'-lantern brain stew!

Ingredients (Serves 2)
* 2 Japanese pumpkins (kabocha)
* ½ onion
* 1 pack of mushrooms (any kind)
* 2 pieces of chicken tenderloin
* 30g (1 oz) butter
* 30g (1 oz) flour
* 300 ml (10.1 fl. oz) milk
* Salt and pepper to taste
* 1 slice processed cheese

Directions
1. Wash the pumpkins, then cover them with cling wrap and cook in the microwave on full power for 3-4 minutes.
2. While the pumpkins are cooking, prepare the other ingredients: Cut the onion, chicken and mushrooms into 1cm (less than ½-inch) cubes.
3. Start heating the butter in a thick-bottomed saucepan. When the butter is half-melted, add the ingredients from step 2 and fry until the onions start to turn transparent. Add the flour and fry for one more minute. After one minute, turn off the heat and immediately add the cold milk. Stir until any lumps of flour have disappeared.
4. Return the saucepan to the heat and boil, stirring the mixture thoroughly while waiting for it to thicken. Adjust the flavor by adding salt and pepper to taste. Once the stew has reached the optimum thickness, cut the tops off the microwaved pumpkins, remove the liquid from inside and pour the stew into them.
5. Place the cheese on top of the stew and oven-grill on the highest heat setting until the cheese starts to brown. Serve immediately.

Since it's all made in one go, there's no risk of not making enough!