Huis Ten Bosch's 3-D Projection Mapping Show
Huis Ten Bosch opened for business in 1992 in Nagasaki Prefecture's Sasebo City. A theme park replica of a European city, there are many attractions to witness, such as the seasonal flower displays. After playing during the day, night brings out the romantic illumination of the park. We present here the mystifying nights at Huis Ten Bosch!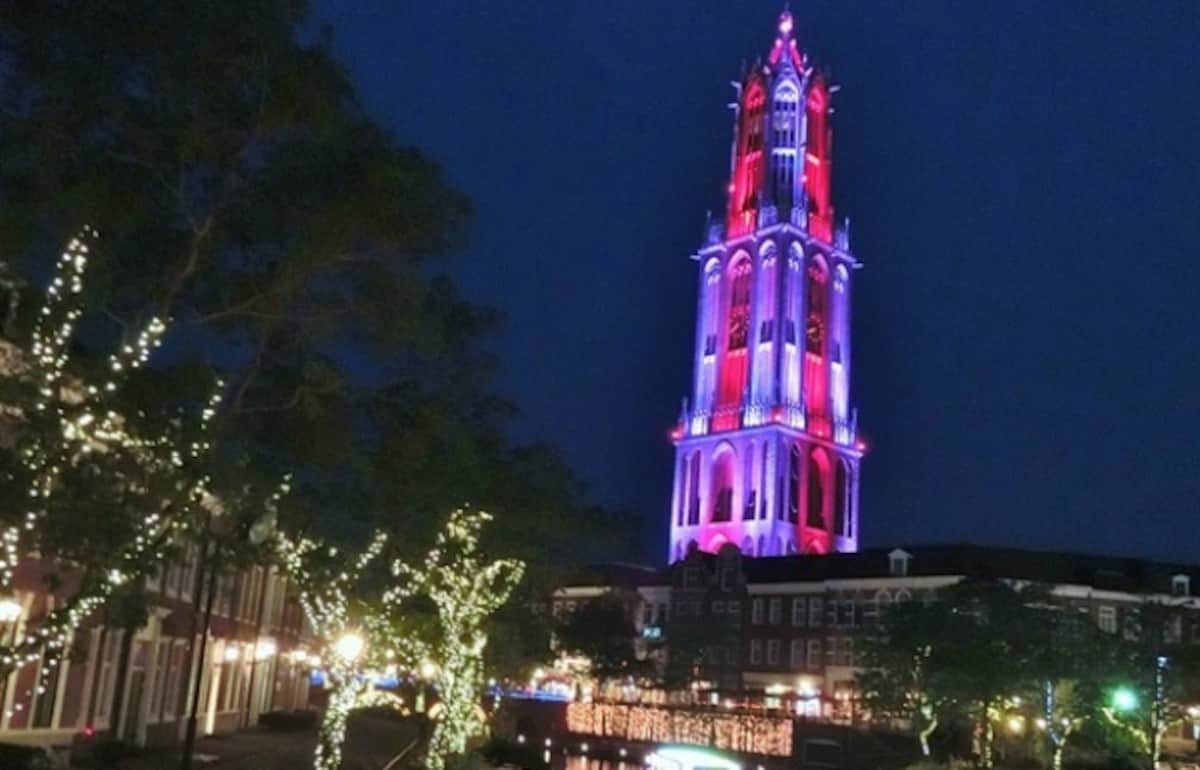 Each time the curtain of night drops on Huis Ten Bosch, the view changes suddenly and completely. Each hour, the symbolic tower of Huis Ten Bosch, Domtoren, is lit up with different colors, with the light cascading down onto the canals below.
The atmosphere at Thriller City is "to die for." With a horror story motif, the Japanese haunted house and other chilling ghostly attractions will definitely cool down those warm nights. Excitement fills the air as the night drifts along, the first of its kind in Japan—a 3-D projection mapping, paired with illumination, show starts.
After the show at Thriller City ends, the next one starts at Stad House, which houses the Flower Clock in Amsterdam City. The 3-D projection mapping show here begins with colorful images, then spits fires, and finally changes the shape of the building with dizzying effects. It ends with the legendary dragon said to sleep in Stad House awakening.

Next up is the Zipang Detective Club building and the "Glimpse into the Future" show. At the end of the show, you can take a commemorative picture with the robot shown on the building.
If your stomach starts to growl with hunger, head to the Domtoren tower. There are many restaurants to choose from in the food court here. On the B1 floor, with the Canal Cruiser canal boat docks, is the food court terrace. On the first and second floor are dishes unique to Sasebo, such as Toruko rice, champon and Sasebo burger.

Here we have the lemon steak from Road Lieu steak and burger restaurant. You can satisfy your beef cravings with local Nagasaki Blackhair Wagyu steaks or burgers. The lemon steak served on a sizzling iron plate is a Sasebo specialty! Who knew lemon went this well with beef?
As night descends on Huis Ten Bosch, romance fills the air when the illuminations light up. There are almost too many things to experience, such as the musicians and masquerades. You can revel in the illuminations in the Kingdom of Light, which change with every season, or go on a projection mapping show frenzy!