How to Create Halloween in Elementary School
Kids in Japan are immersed in Halloween marketing, but they still don't get to have that real feeling of going door-to-door collecting candy with their friends. With a little (okay, a lot of) preparation, an enthusiastic homeroom teacher or ALT can make the whole thing come alive in a way no mere video or explanation could ever hope to match.
1. Overview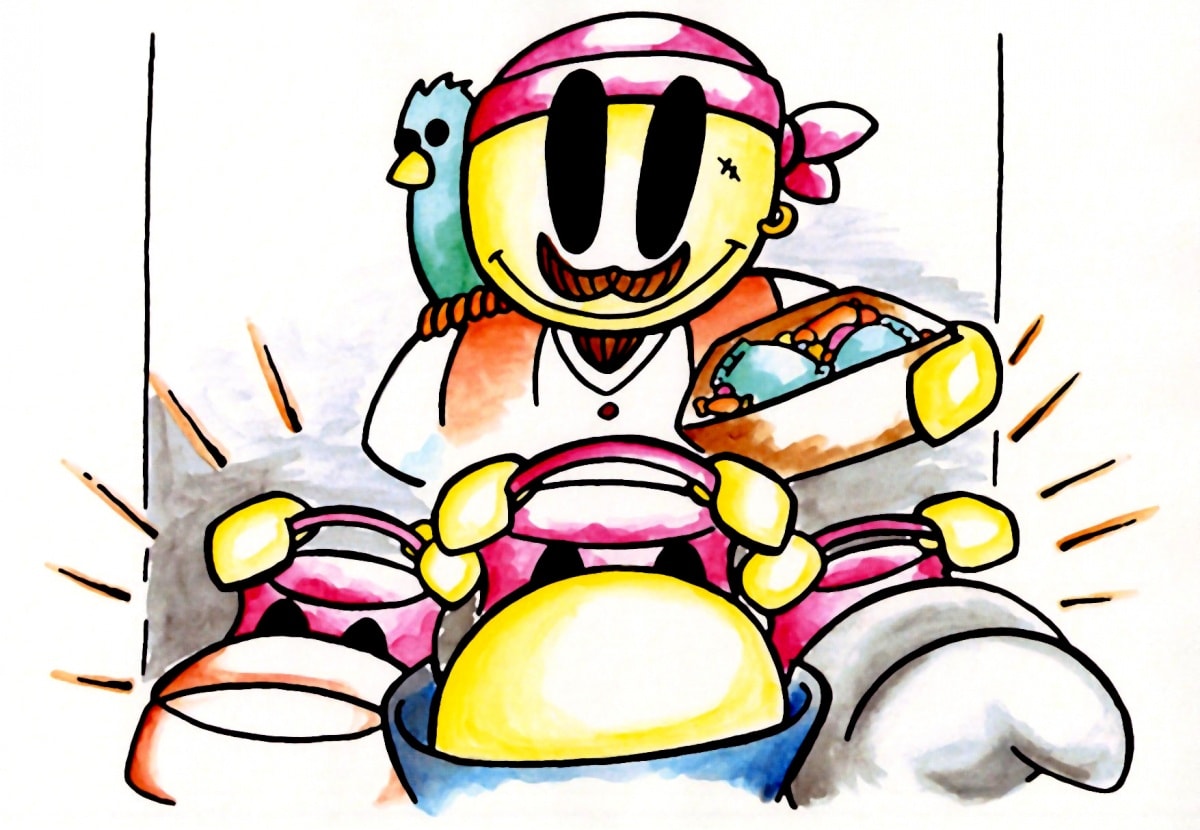 To pull this off, you need help. Lots of it. Get at least two classes together, if not three, as well as every person in the school who doesn't have a regular class, and definitely include the principal. Every one of these teachers will own a "house" (their office or classroom) that students will visit for candy, with the participating rooms marked by a construction paper jack-o'-lantern so the students know which rooms to approach. Hunting down the jack-o'-lanterns is half the fun!

A meeting with the school administration and all the involved teachers will be essential to ensure that everyone is on the same page. In fact, it's best to have most of the resources ready so you can essentially walk them through the procedure during the meeting. Also, elementary schools have rules about students eating candy and the sources from which they're allowed to receive food, so this will all have to be cleared well in advance. The ideal would be for the school to provide the candy itself, though it can be found cheaply and in abundance at any 100 yen shop.
2. Preparation
You'll need the following to make this work:

1. A stock of candy for each participating room, with enough that each student will walk away with at least a dozen pieces of candy by the end of the program.

2. One construction paper jack-o'-lantern for each participating room, plus two for the classroom where the lesson will take place. A full sheet of orange construction paper with a green tab on top works quite well.

3. A copy of The Halloween Book (or equvalent) on A3 paper, glued into a nice, big sketchbook so the pages can be turned. For a really big group, use a projector.

4. One cut-out Halloween mask template per student. If made on the day, homeroom teachers should confirm what the students want in advance, or you can make it part of the prior lesson. You'll need to prepare scissors, colored pencils, elastics to hold on the masks, and staplers to attach the elastics to the ear tabs. Four elastics strung together work best; don't connect elastics to ears, as this is uncomfortable. Prepare the masks on thick (110k) paper for strength, but you'll also want clear tape on hand to fix any masks that get torn. If the masks are made in advance, the students just need to make sure they bring their masks (or their own costumes if you decide to allow it—but watch out for the competition this will breed!). In this case, have some backup masks on-hand for any students who forget.

5. Ensure that each student brings some sort of bag for collecting candy, and provide a stock of extras for those who forget. Regular grocery bags will do.

6. Get each of the participating teachers to wear a costume of their own. Offer a mask template as a backup, but it's fun to see their creativity! Also, ensure that they are comfortable saying "Happy Halloween!" and know to give out candy only after they hear, "Trick or treat!"

7. Wear a costume. Set up your room with creepy toys from the 100 yen shop, being sure to include a big version of some of the key items from The Halloween Book: a mummy, a vampire, a witch, a ghost, a bat, a pirate and a skeleton. You'll also need flaschards of the same items, plus a spider. Put these inside The Halloween Book. A real jack-o'-lantern is a great accessory, though hard to come by. Keep the lights a little lower than usual to set the mood. Make sure you have a big calendar with October 31st circled on the board.