Enjoy an Aomori Izakaya in Tokyo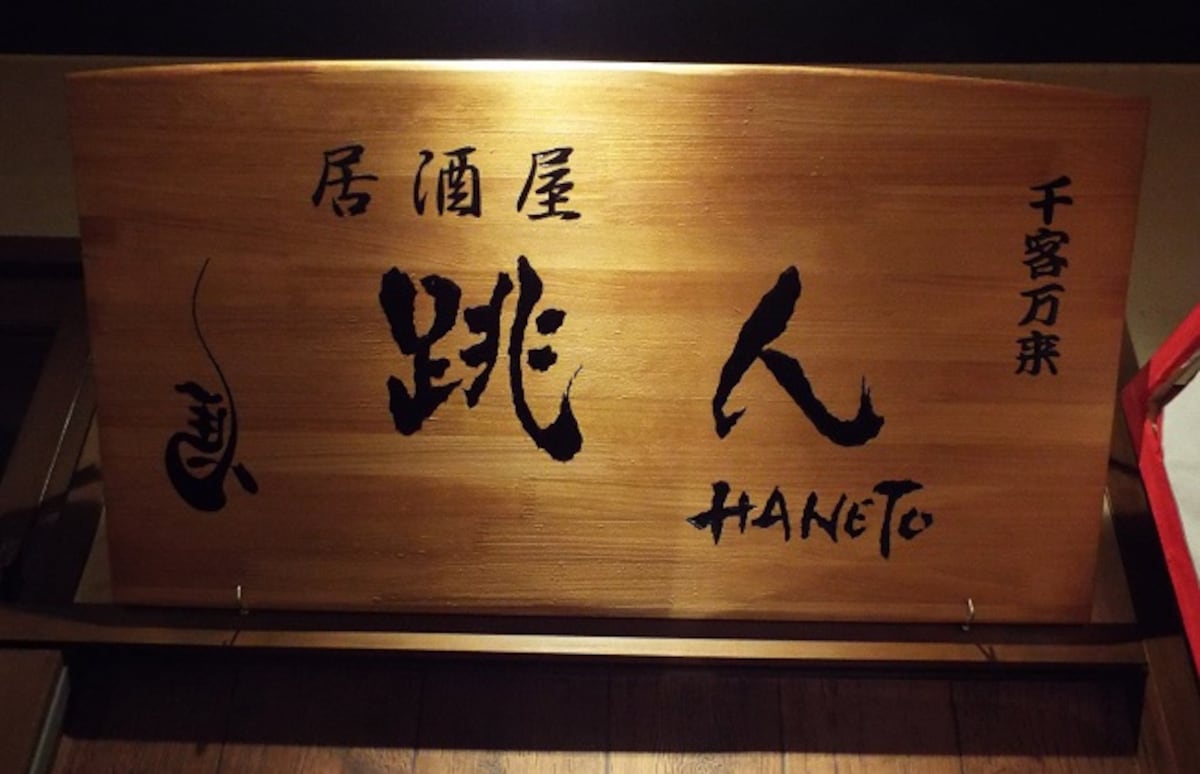 Haneto Izakaya is actually a bit of a franchise with three locations around Tokyo. If you are in the mood to hear some tsugaru-jamisen, head to the Kanda location where they have live performances on Saturdays and weekdays. Unfortunately, the live schedule seems to be a bit random, so you'll definitely want to call before you go—making a reservation wouldn't hurt either. There are two performances on the night we visited: one at seven and another at eight, both of them lasting for roughly 20 minutes. We'd recommend getting there a few minutes before 7 p.m. so you'll have enough to time to order, enjoy the first performance, eat and then enjoy the second performance.
The izakaya is located underground, less than three minutes on foot from Kanda Station. Walking into Haneto, you're immediately greeted with Aomori art, including various images of warriors and glowing displays that look like they just fell off an Aomori Nebuta Festival float. The walls are lined with gorgeous works of art that will make you want to grab a sword after you've put back a few glasses of Aomori sake
Once you've found your seat, it's time to order! The menu is all in Japanese, but it looks like they do have English and French-speaking staff, so you can ask if you find yourself getting lost in a sea of kanji. That said, a lot of the food features ingredients from Aomori, in addition to dishes straight from the Aomori cookbook. It might not be quite the same as heading to Aomori for lunch, but it's not a bad substitute!
They have a wide range of drinks available, but if you're going to an Aomori izakaya, you may as well order some Aomori sake! The Houhai pictured above was incredibly drinkable sake, with just enough sweetness to be tasty but not so much as to be obnoxious.
They also have cocktails, like the aptly named Haneto cocktail below, which features vodka and Tsugaru apple juice. In case you haven't been told by a proud Aomori native, the prefecture produces over half of the apples grown in Japan. It had a hint of vodka, but most of the flavor was pure apple juice. And very smooth and delicious!
The final drink we ordered was another Aomori Prefecture sake called Shirakami. This was a nigori sake, which, as you can see below, is unfiltered, leaving it with a cloudy color. We found it a bit stronger in taste than the Houhai, but it was a great drink to end our meal.

The drinks weren't exactly cheap—the cocktail was around ¥550 (about US$4.50) while the sake drinks were over ¥860 (about US$7.13) and ¥780 (US$6.47) respectively—but they were very reasonable for Tokyo. If you want to take a look at their drink menu before heading out, you can do so here.