A Michelin Chef's Twist on Japanese Sweets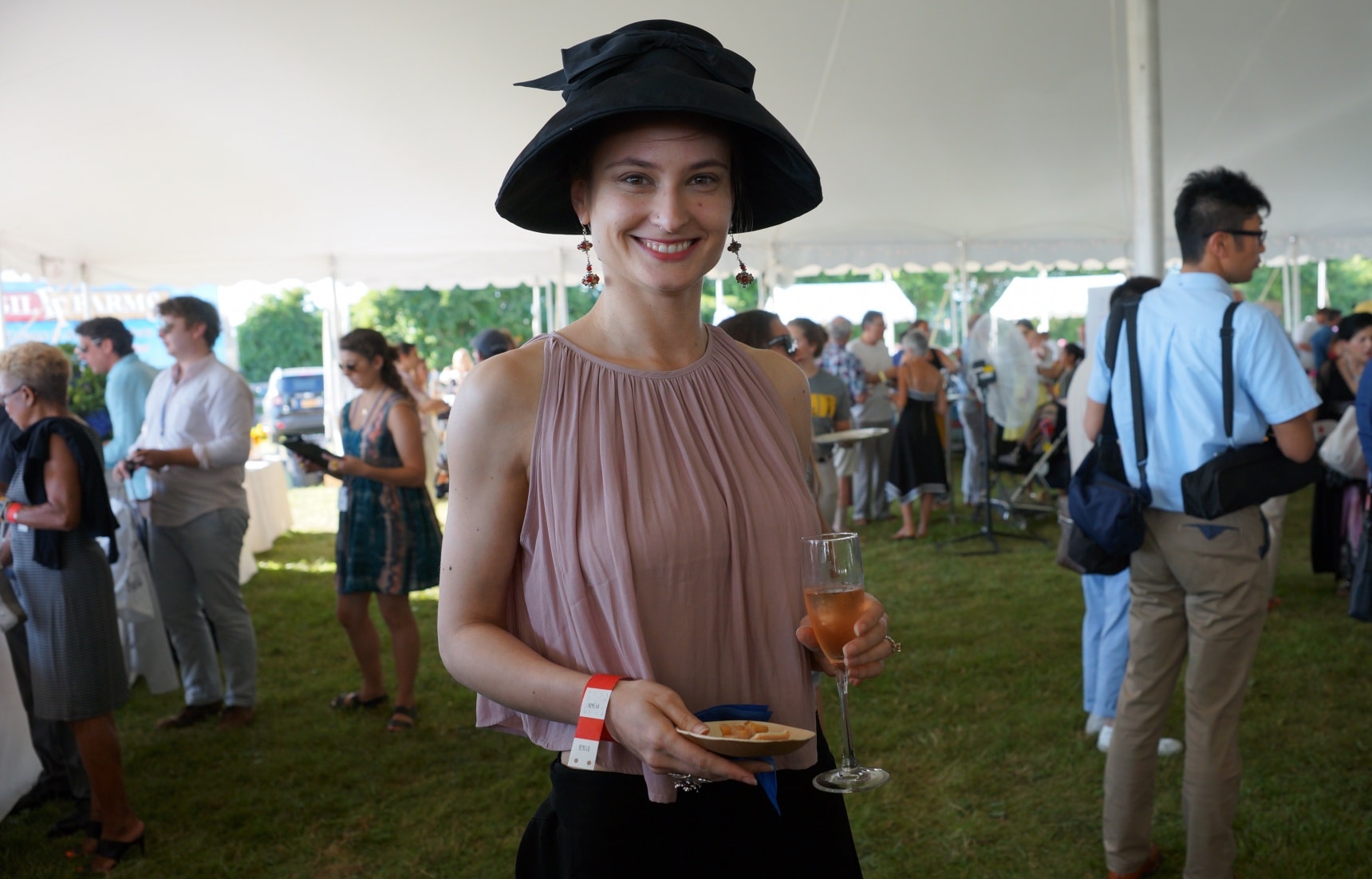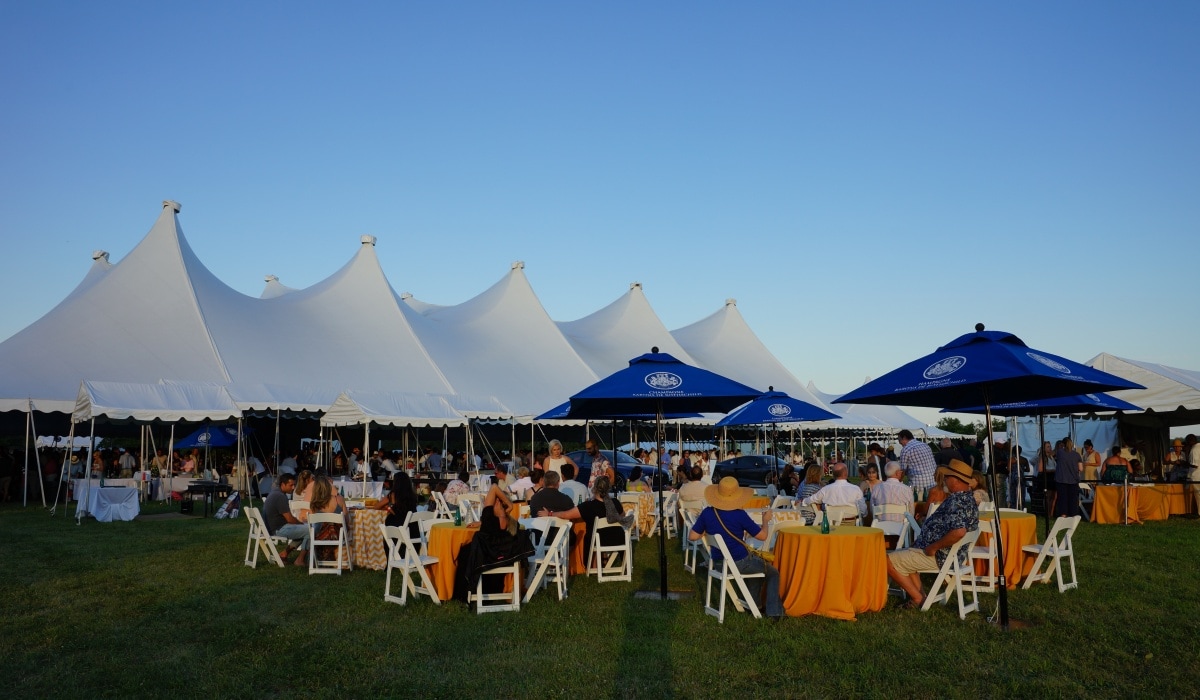 Every year, New York's top chefs and celebrities gather in the Hamptons for Chefs & Champagne®, a premium event where they can enjoy top-class gourmet food prepared by Michelin-starred chefs.

Chefs & Champagne® is hosted by the James Beard Foundation, presenter of the James Beard Award, which is often called "the Oscars of Food." The 2016 event took place on July 23 at the Wölffer Estate Vineyard in Sagaponack.

Specially prepared traditional Japanese confectioneries made available included senbei rice crackers and monaka wafer sandwiches, two treats that will be familiar to anyone from Japan. They were provided by Gokokuya, a new brand from Shunkado, a renowned wagashi maker with 130 years of history.

Shunkado is known in Japan as the creator of the Unagipie Pastry, a popular souvenir snack. The Gokokuya brand has a core philosophy of producing delicious sweets through the wisdom of wa, or traditional Japanese sensibilities.
Matt Lambert, Michelin-starred chef and co-owner of The Musket Room in New York's Nolita neighborhood, is well aware of the tastes of New York celebrities. When developing his menu for the event, he recalled Gokokuya's confections, and decided to incorporate their Yama Musubi (mountain senbei) and Yotsuwari Monaka (wafer sandwich) into his dishes.

"For me, each of Gokokuya's products offered a flavor that I'd never experienced in my life," he explains. "I was inspired by the textures and crispiness of the layers, which I had never experienced growing up. I wanted the guests to have that same feeling of amazement as I did when I first ate them, which is why I spent so much time figuring out what kinds of recipes to use, and what combinations of ingredients would bring out the best flavors."

At the event, Chef Lambert served his selected wagashi as finger food, offering the following three selections.
1. Yama Musubi Canapés with Seared Tuna, Dashi Gelée & Wasabi
"Until now, tuna canapés were always served on crackers," Chef Lambert explains. "But this time I combined them with the concept of sushi, and came up with a recipe for five-grain rice cracker canapés."

Guests seemed to be quite taken with the combination of the crispy rice cracker and tuna, and after they were unveiled, many guests could be seen going back for more of these innovative five-grain sushi crackers.
2. Five-Grain Wafer Sandwiches with Foie Gras, Apples & Dates
Next came Five-Grain Wafer Sandwiches with Foie Gras, Apples and Dates, or the "Five-Grain F.A.D. Sandwich" for short. Its appearance and use of ingredients were unprecedented; it was truly a dish filled to the brim with the ideas of a top-class chef.

"The crispiness of the wafers and the creaminess of the foie gras are an excellent match," a noted U.S. food writer said at the event. "There's just the right amount of sweetness; this is undoubtedly the best dish of the day."
3. Mikatahara Potato Coneri Pastry with Shiso Salad Wrap
This stick pastry is an amuse-bouche made by wrapping shiso (green perilla) around a coneri chobi, the signature product from coneri, another of Shunkado's new brands.

Each coneri pastry is made by Shunkado's Unagipie Artisans, pastry experts with more than 50 years of experience. The pastry's 1,000 layers of dough result in a flaky texture, while the dough itself includes powdered Mitakahara potatoes, a specialty of Shunkado's native Hamamatsu City. Under the hands of Chef Lambert, their transformation into a New York-style finger food is complete.

"The idea of eating a stick pastry along with a salad is wonderful as a new breakfast style," commented Susan Ungaro, president of the James Beard Foundation.
In response to the praise its wagashi received at Chefs & Champagne®, Gokokuya has made the limited-edition design Yama Musubi from the event available on its online shop—just scroll to the bottom on the link below! Why not try making your own original senbei canapés paired with a glass of champagne!