Osaka: 5 Traditional Airbnb vs 5 Modern Hotels
Airbnb 5. Machiya, Shimogyō-ku, Kyoto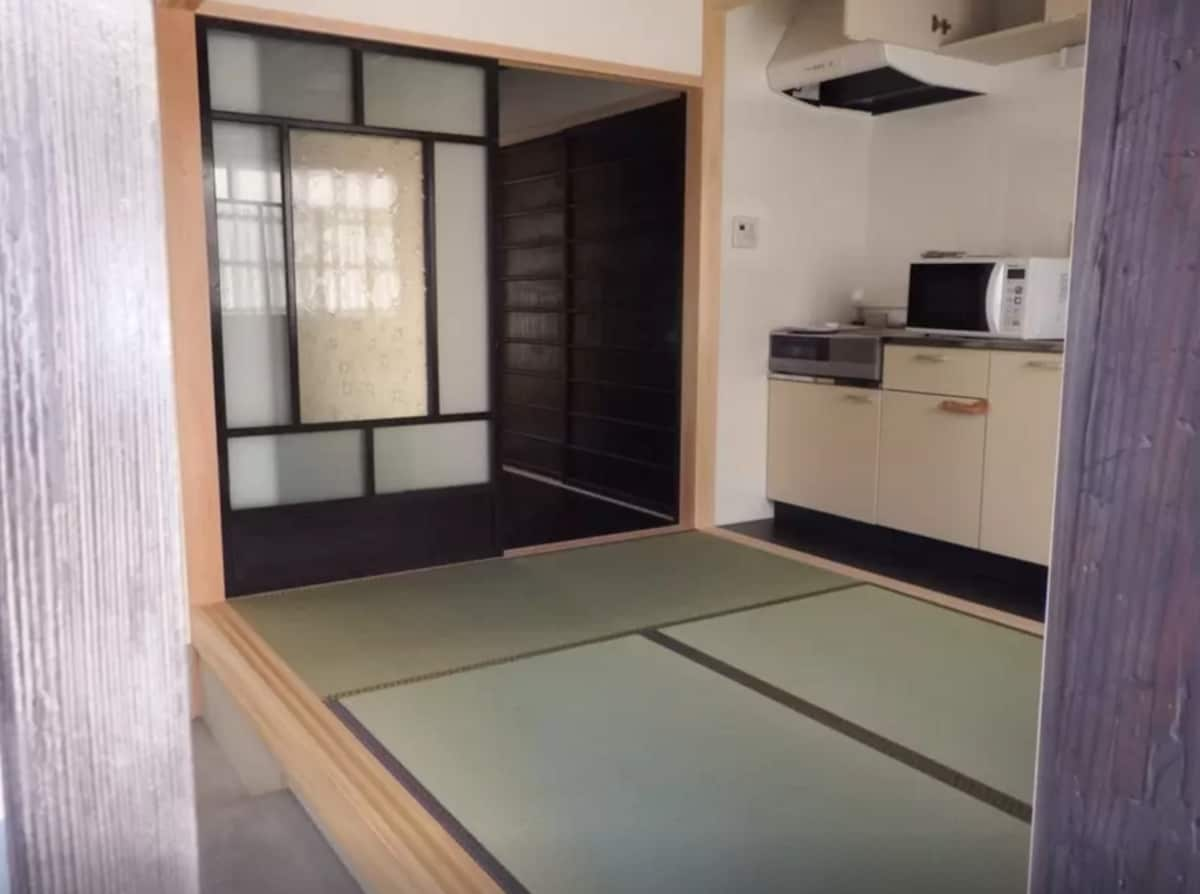 This one-storey Machiya (traditional Japanese wooden house) is located in downtown Kyoto, just an hour away from Osaka. The 80-year-old property is a 10-minute walk away from Kyoto Station and it has laundry and convenience shops located at just a minute's walk away. This property consists of 2 bedrooms and 1 bathroom and its facilities include Wi-Fi, heater, air-con, hot tub and more. Cleaning fee of 30 USD will be chargeable.

As there are neighbouring residences around this property, it is advised to keep the noise level down after about 10pm. This property is also a non-smoking property and its safety features include a smoke detector, a carbon monoxide detector and a fire extinguisher.
4. Wa Villa, Hirano area, Osaka
This neo-classic, Japanese-style property is located in the neighbourhood of Hirano-ku in Osaka. Wa Villa is located at just a 4 minutes' walk from Mito Station and is conveniently located with supermarkets, Japanese public baths, temples and shops being within reach from the property. The neighbourhood is a quiet residential area where the neighbours are more than happy to get to know you.

This non-smoking, 1-bedroom apartment consists of a fully equipped kitchen with oil and spices, Wi-Fi, air-conditioner, heater and more. It is 55 minutes away from Kansai Airport by bus and a cleaning fee of 21 USD is chargeable.
3. Machiya, Miyakojima area, Osaka
This Machiya is located at just a 10-minute train ride away from the very famous Dotonbori area and just a 5-minute train ride away from Umeda. It accommodates up to 8 people in its very spacious interior. The host is not strict on the check-in timings but smoking is allowed only in the balcony. Facilities include hot tub, Wi-Fi, heater, air-con and more. There will also be a pocket Wi-Fi provided by the host that guests will be able to bring around during their stay. There is a first aid kit provided by the host as well.