9 Gorgeous Out-of-the-Way Spots in Kyushu
4. Kawachi Fujien (Fukuoka)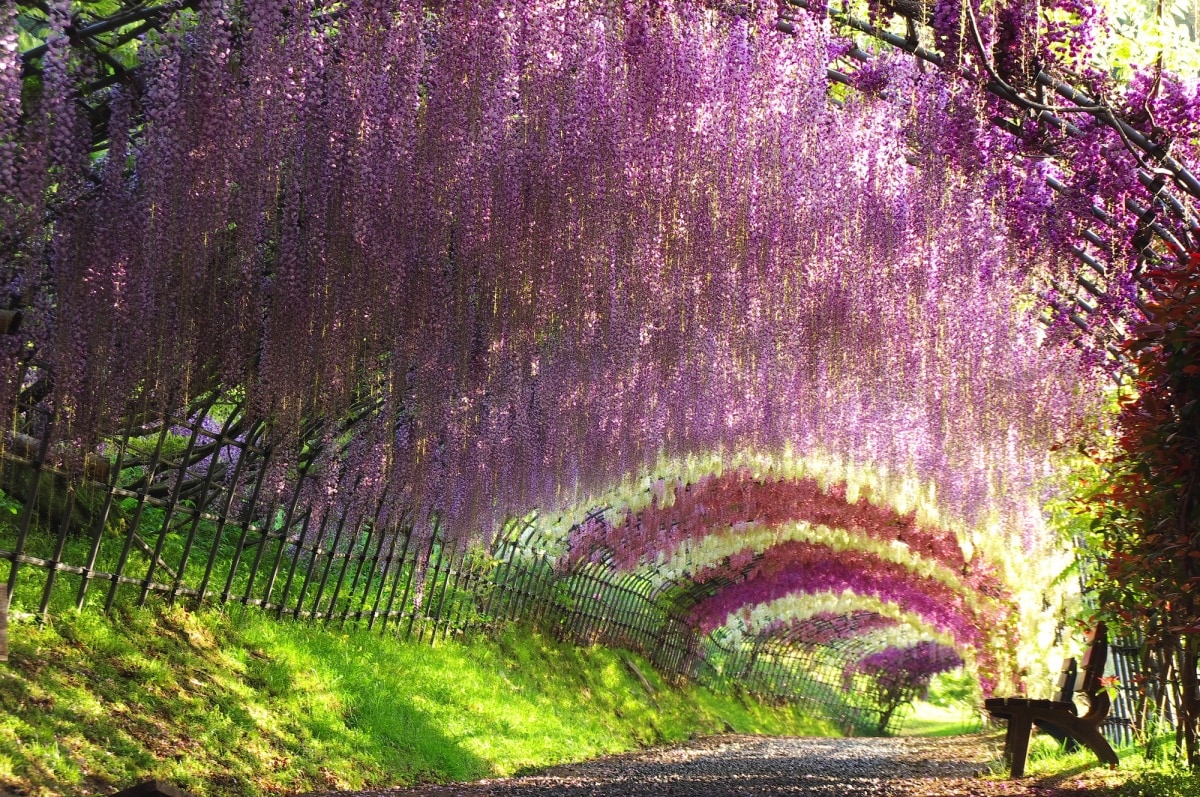 Kawachi Fujien is a private wisteria garden located in Kitakyushu City. The multicolored blossoms appear from late April until late May, with the garden's two wisteria tunnels drawing crowds of visitors every year.
3. View Hotel Heisei (Fukuoka)
Harazuru Onsen is said to be the best onsen resort in Fukuoka Prefecture, located just an hour's drive southeast of Fukuoka City. Among the accommodations in the area, the View Hotel Heisei is the most famous for its baths and, naturally, its splendid view, which can be appreciated from an outdoor hot spring or from the comfort of your own room.
2. Takachiho Gorge (Miyazaki)
Takachiho is a town located in the northwestern part of Miyazaki Prefecture. Famous as a spiritual spot, its highlight is Manai Falls, which tumbles down into the green of Takachiho Gorge. Ride a boat below to experience the water arcing 17 meters (56 ft) above, gaining a visceral sense of its scale.
1. Ginsuido Cave (Kagoshima)
Okinoerabujima is an isolated island 552 kilometers (343 miles) off the southern tip of Kagoshima Prefecture, and just 60 kilometers (37 miles) north of Okinawa. Many above-water protrusions of coral reef can be seen on this island, which is dotted with some 200 to 300 caves. Ginsuido, or Silver Water Cave, is the most magnificent, a 3-kilometer (1.9-mile) phantasmal cave that seems to lead you to another world.