Outsu House: An Ode to Comfiness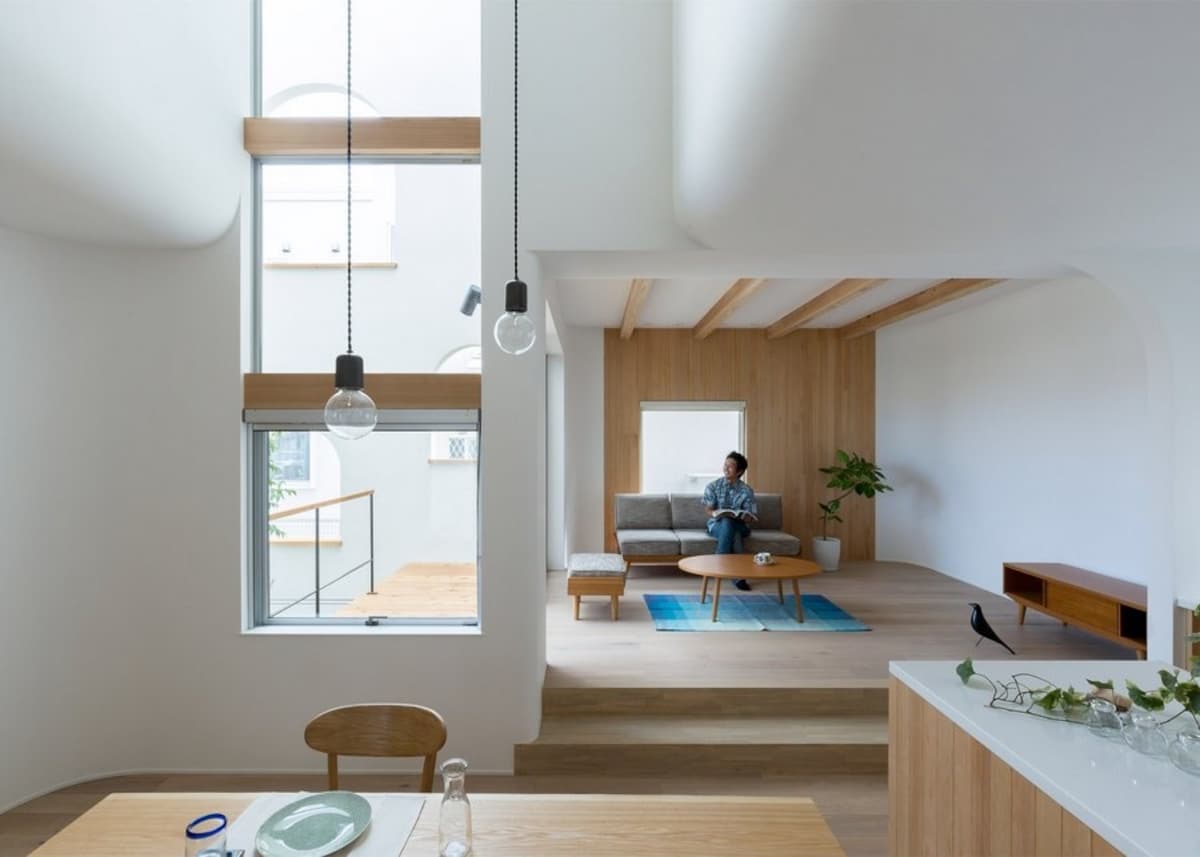 When it came to comfort, this 3-person family had a firm yet rather abstract definition for it: a space encapsulated by soft light. So the architects at Alts Design Office set about interpreting soft light, which resulted in Outsu House, a beautiful 2-story home in Shiga Prefecture that, indeed, looks like the epitome of comfort. Soft light spills through a large curved window, encompassing the room in comfort. Gentle curves, a vaulted ceiling and a nice mixture of natural colors help create the atmosphere this family was vying for.

Get a better look at this "comfy home" by checking out the photo gallery at Spoon & Tamago below!