Modern Shops with a Traditional Twist
Ise in Mie Prefecture is home to Ise Shrine, one of the country's most important Shinto sites. Right next to the complex's Inner Shrine, or Naiku, as it's called in Japanese, is Oharaimachi, a neighborhood of shops, restaurants and even a Family Mart that blends in perfectly to the traditional buildings surrounding the neighborhood.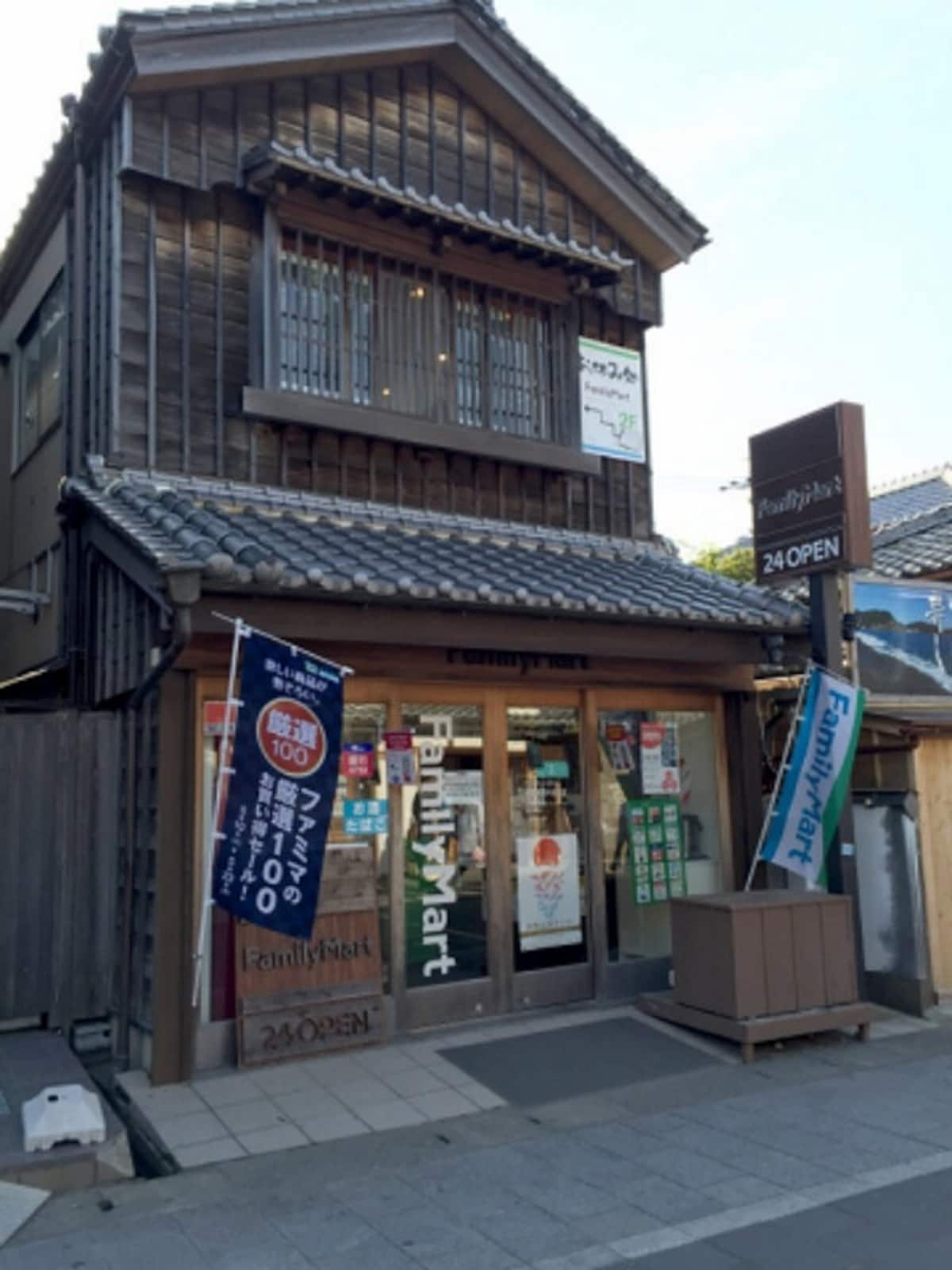 Inside, the shop features the same brightly lit, tiled interior as any other Family Mart, with the added bonus of a second-floor eat-in corner where you can rest your feet and enjoy the treats you purchased below.
If you happen to be walking along the water's edge, there's a chance you could have passed by the back side of the store—since the store bends in so well with the buildings next to it.
Also worth checking out: Oharaimachi's post office, which would be a great place from which to mail your missives to the shogun...
and its bank, which, despite its appearance, dispenses the regular coins and bills of modern yen.

But since Family Mart doesn't accept payments in feudal period koban gold coins, maybe that's for the best.