Churaumi Aquarium & Sightseeing Bus Tour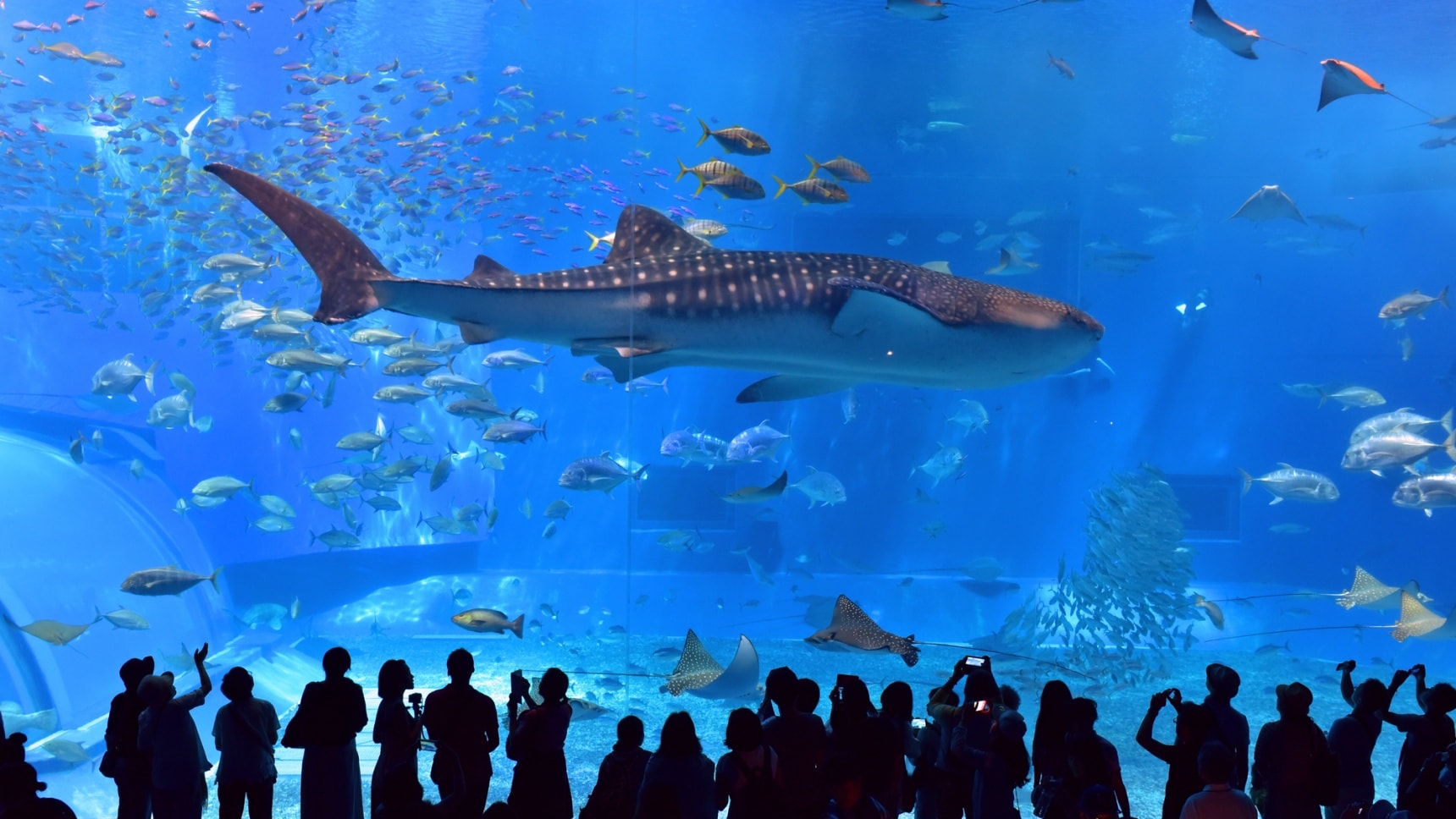 On this tour, you'll visit the Churaumi Aquarium, Nago Pineapple Park, Mori no Glass and Ryugujo, also known as Butterfly Paradise. With convenient pick-up and drop-off at a large number of hotels, as well as English, Chinese and Korean audio guides, this is a hassle-free way to check out some of the sights on Okinawa's main island.
Ryugujo Butterfly Garden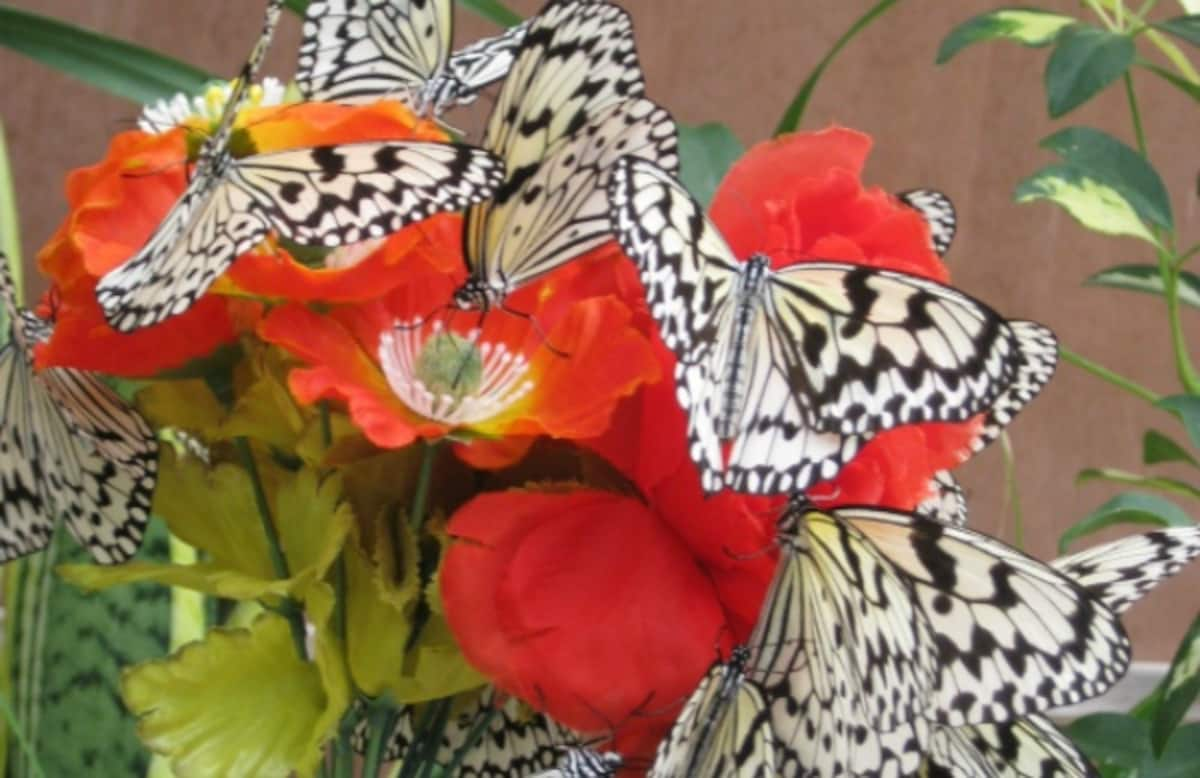 Ryugujo, better known as Butterfly Paradise, is a small theme park bursting with vivid flowers, a restaurant and the famous butterfly park. You'll start your tour surrounded by over 1,000 beautiful, friendly tree nymph butterflies, which are hard to see in the wild. After that, you can enjoy a bowl of Okinawan soba for lunch in these lovely surroundings!
Churaumi Aquarium
Next, you'll spend three hours in one of the largest aquariums in the world. This monumental aquarium is famous for its whale sharks and families of huge manta rays, as well as exhibits that show marine life in a variety of habitats, from shallow coral reef fish and animals to deep-sea creatures.
Nago Pineapple Park
Check out the pineapple plantations and museum before trying a taste of the golden fruit and other goodies made with pineapple. Keep in mind: pineapple cart rides are not included in the entry ticket.
Mori no Glass
Later in the afternoon, you'll be able to check out Mori no Glass and observe as Ryukyu glassware takes shape in the hands of master glassblowers. Each piece is completely unique, and you'll be able to buy some to bring home!

At just ¥4,800, that's a pretty complete day with little out of pocket! Click below for details!