Samurai Sword Fighting & Kimono in Osaka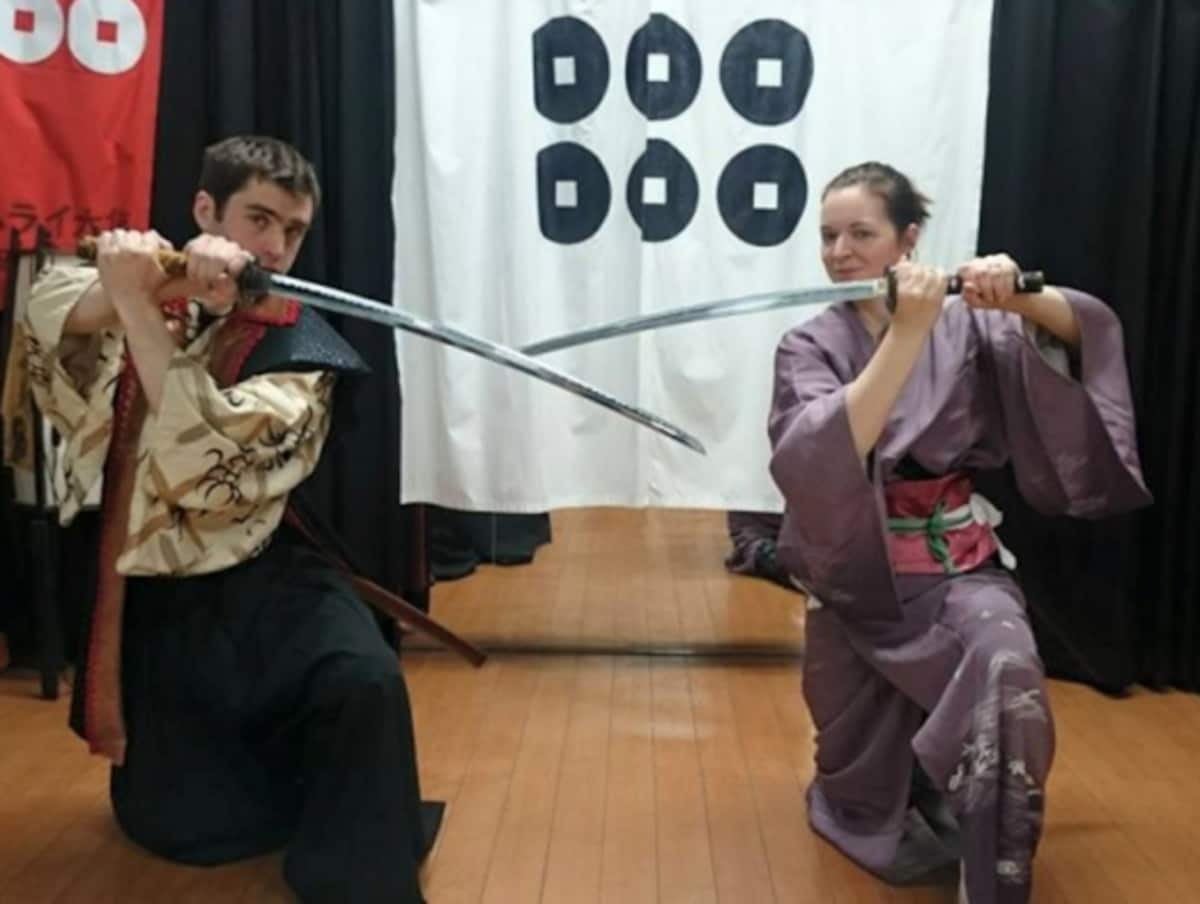 Ever wanted to change into a samurai or ninja and learn sword fighting techniques? Practice the moves before performing a fight scene with a professional taking the supporting role!

First, you'll get changed into a samurai outfit and take a few pictures before learning the proper sword-fighting stance, as well as positions for properly holding the sword. Even better, you'll get to learn a few lines before trying to create an action scene with a partner! After that, you'll draw your swords and act out a one-minute action scene like a real samurai!

For those who want to enjoy a lesson with their friends and family only, it's possible to apply for a private lesson. For a group booking, along with a private lesson you'll get to watch a samurai show and experience throwing ninja stars.

If the budding Bushido master inside you is dying to try this package, visit the link below and get ready to rumble like a ronin! And if you write a review, for a limited time, you can get two people in for the price of one!