10 Can't-Miss Destinations in Nikko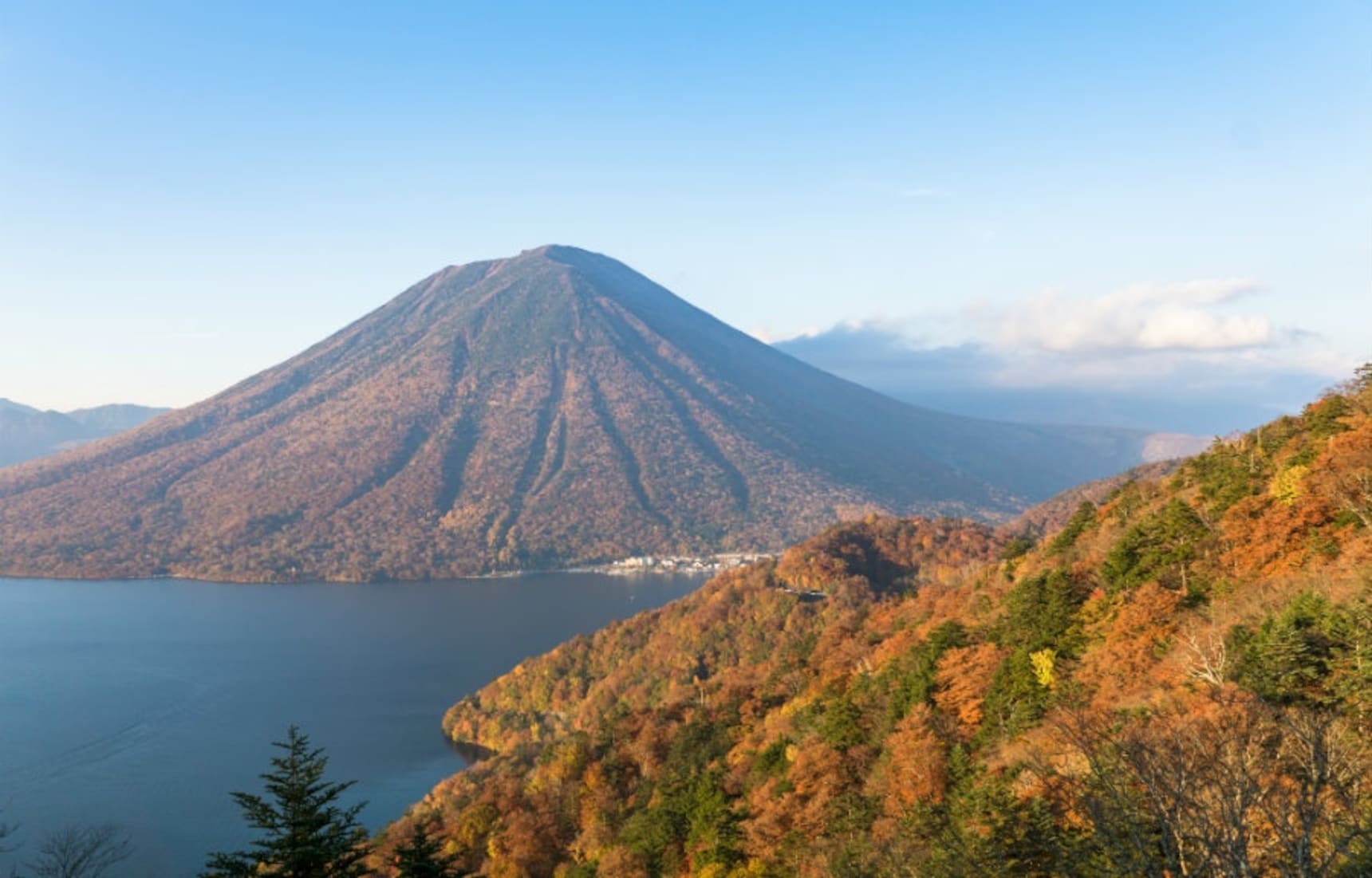 Located in Tochigi Prefecture in the Kanto region of Japan's main island (Honshu), Nikko is a place filled with mind-blowing natural landscapes and various shrines and temples with historical value.

The popular tourist destinations in Nikko can generally be accessed via bus and train, but driving may be more convenient for some places. Tochigi Prefecture, however, does not have an international airport, and the best way to access Nikko is via Narita International Airport in Chiba, which is about 1 hour and 30 minutes away by train.

Here are 10 destinations in Nikko that you wouldn't want to miss!
1. Nikko Toshogu Shrine
Nikko Toshogu is a shrine with 55 towers in total, and out of them, 42 have been designated as World Heritage Sites. It's one of the most-renowned tourist destinations in Japan, famous for its various iconic carvings, such as the Nemurineko (sleeping cat) and the Three Wise Monkeys—see no evil, speak no evil, hear no evil.

Despite having a history of over 300 years, the vivid colors and intricate carvings that decorate the shrine complexes still maintain their old beauty.
2. Kegon Falls
Kegon Falls is one of the most famous waterfalls in Japan. It is, in fact, ranked among Japan's three most beautiful waterfalls, along with Fukuroda Waterfall (Ibaraki Prefecture) and Nachi Waterfall (Wakayama Prefecture). The beauty of Kegon Falls varies with the season, and it's especially beautiful in autumn, when the red and yellow maple leaves vibrantly decorate the waterfall.

Apart from viewing Kegon Falls from the free observatory, you can access a lower-deck observatory via Kegon Falls' elevator, which will give you an even grander sight! It's located near Lake Chuzenji (below), so consider visiting both sites at the same time.
3. Lake Chuzenji
Lake Chuzenji is located in Nikko National Park, which includes numerous mountains, lakes, waterfalls and even active volcanoes. At Lake Chuzenji, you can admire the grand Mount Nantai, a 2,486-meter-high (8,156-ft) volcano that's also part of Nikko National Park.

A Tobu Chuzenji-ko (Lake Chuzenji) cruise will take you on an adventure around the lake and introduce you to various vantages of its natural splendor. Known as a summer getaway, you can find a number of summer residences near here, including those used by the Italian, French and Belgian ambassadors.
4. Cedar Trees of Nikko Suginamiki Path
The Nikko Cedar Path (Nikko Suginamiki Kaido) is connected to Nikko Toshogu, and is marked by a 35-kilometer-long (22-mi) stretch of cedar trees. The trees were planted between 1625 and 1648, and the area is today listed by Guinness World Records as the "longest avenue of trees" in the world.

Walking the entire 35 kilometers isn't something most people do, but you can choose to hike 8 kilometers (5 mi) from Imaichi Station (in the Imaichi region) to Nikko Toshogu Shrine. The path is relatively wide, and the austere yet relaxing atmosphere of the path will bring you to a different world of nature. There are also various plaques along the way where you can learn about the path's history.
5. Nikko Kanaya Hotel
Nikko Kanaya Hotel is the oldest Western-style hotel in Japan, officially opened in 1893. The three-story-high building is a resort hotel that has a grand garden where you can enjoy Nikko's natural blessings right outside your room. The River Daiya flows right behind the hotel, and there's even a walking route along the river.

Nikko Kanaya Hotel's historical importance has also made it a registered tangible cultural property of Japan.
6. Aburagen: Tofu-Skin Cuisine
Yuba, also known as tofu skin, is a food product made from soybeans. The dried, yellowish sheets of skin comprise one of Nikko's famous foods, and there are various shops and restaurants where you can enjoy yuba cuisine.

Among these shops is Aburagen, where you can enjoy a full-course Japanese meal that revolves around yuba. The harmony between the vegetables, meat and sweet yuba creates a unique sensation in your mouth.
7. Kinugawa Onsen & Kanaya Hotel Kinugawa
Kinugawa Onsen is one of the most famous onsen in Japan, and Kanaya Hotel Kinugawa is a hotel where you can fully enjoy the bounties of this natural hot spring.

Various open-air baths are located in Kanaya Hotel Kinugawa where the refreshing hot spring water will be accompanied by the wonderful scenery of the river that flows beside the hotel. Apart from enjoying the hot springs, you can also participate in boat rides along the river.
8. Edo Wonderland
Japan's Edo Period lasted from 1603 to 1868, and it was an era filled with various major historical events. Edo Wonderland is a theme park that aims to replicate the atmosphere of the Edo era, where you can immerse yourself in both architecture and lifestyle of the period.

Among the various attractions are ninja shows and buildings filled with various illusions, tricks, and mazes where you can have great time with the family.
9. Tobu World Square
Tobu World Square is a theme park that allows you to travel the world in just one day. What does this mean? In Tobu World Square, there are models of a total of 102 famous landmarks from around the world that are accurately displayed on a 1/25 scale.

Over 140,000 figures are placed around the displays to create the image of people visiting landmarks around the world. During the winter season, Tobu World Square is beautifully illuminated, making it a romantic date spot.
10. Ashio Copper Mine
Ashio Copper Mine operated for about 400 years until it was closed in 1973. It used to produce 40 percent of the copper in Japan, and was once the most important copper mine in the country.

Today, Ashio Copper Mine can be accessed via tram, and about 700 meters (2,297 ft) of the mine can be viewed. The whole length of the mine is greater than 1,200 meters (3,937 ft)!

Various displays and statues are placed within the mine to show the changes in working conditions over the years. Additionally, a shrine is located on the route, found at the 700-meter (2,297-ft) mark. The shrine used to serve as a place where the workers would pray for their safety.