How to Do Same-Day Sumo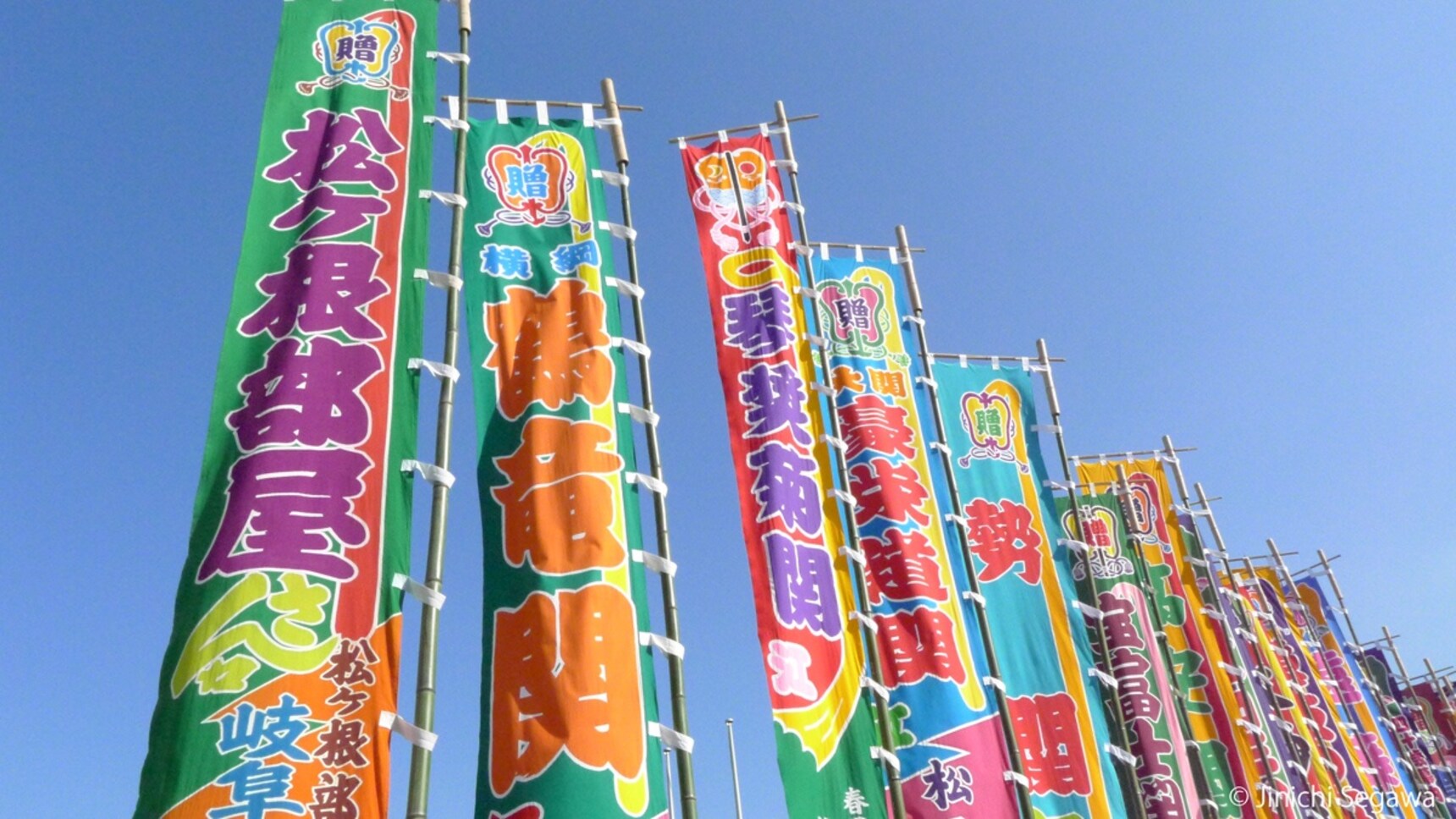 While you're in Japan, a live sumo tournament is a must. But buying tickets can be a little confusing even for Japanese people, and can present a particular hurdle to visitors from overseas. But it doesn't have to be difficult—and there are even ways you can get a same-day ticket if you decide to hit sumo on the spur of the moment!
Line up Early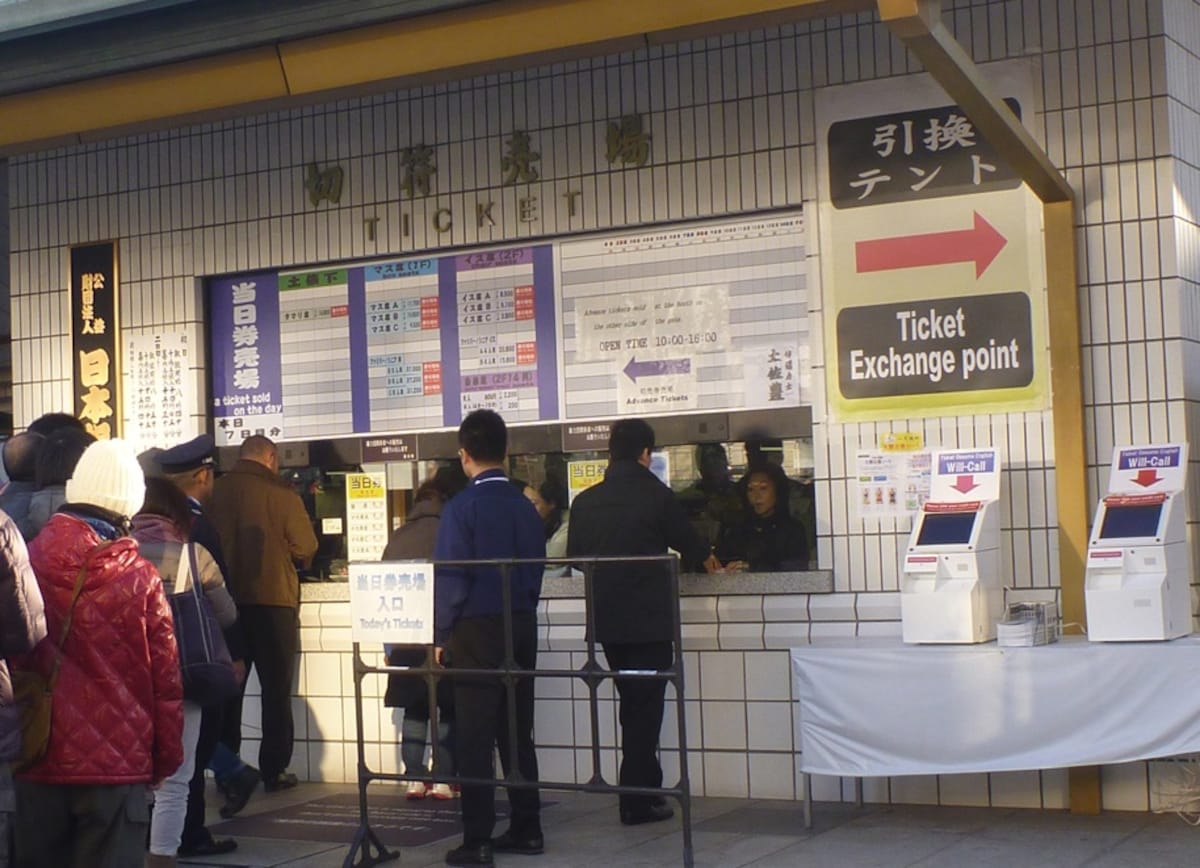 Sumo isn't something you can see every day. Rather, there are six tournaments, or basho, held in various locations across the country throughout the year, with each lasting 15 days. The January, May and September tournaments are held in Tokyo; the March tournament is in Osaka; the July tournament is in Nagoya; and the November tournament is held in Fukuoka.

Advance tickets can be purchased online beginning roughly one month prior to the opening day of each tournament. With sumo's resurgent popularity, weekend and final-day tickets sell out quickly.

However, even if you've missed your shot at reservations, there's always a fixed number of tickets set aside for same-day sales. These tickets will be for unassigned seats in the back rows or in a fixed block. The photo above shows the same-day ticket booth at Ryogoku Kokugikan, where the Tokyo tournaments are held. Same-day tickets are generally sold starting from 8 a.m. With so many people flocking to catch a glimpse of these professional wrestlers in the flesh, you'll want to arrive early to get in line.
While you wait, ticketing staff will come around passing out a small slip of paper, or seiriken, with the rules for buying a ticket written on it. As you can see in the photo, the explanation is also in English, and you'll find English-speaking staff in the ticket booth as well. Without this slip of paper, you won't be able to purchase your ticket, so be sure to not lose it!
If you did manage to reserve tickets in advance, you can use the nearby Will-Call machines to print them out. The machines have English capabilities as well.
Inside the Arena
If you were able to get a same-day ticket after waiting in line, head straight for the arena to ensure you get seats. You can just leave a magazine on your preferred seat to let people know that it's been claimed.
Every sumo arena will have four seating blocks arranged in the four cardinal directions: north, south, east and west. Interestingly, the north block is known as shomen—meaning front—and the south block is known as muko shomen—literally, "other side front," though generally translated as "back."

The shomen block is prime seating, and the sumo referees (gyoji) stand on the muko shomen side. TV cameras are typically positioned from the shomen side to get the best view in the house, which you can see in the photo above.

If you feel the need to exit the arena and go back in, you can do so, but only once. At Tokyo's Ryogoku Kokugikan, you can let the staff at the exit know that you'd like to go out and come back in and they'll stamp your arm with fluorescent ink. Upon your return, just show your ticket and the staff will examine your stamp under a special light to confirm that it's legitimate.