Perfectly Equipped Tablecloth for Craft Fairs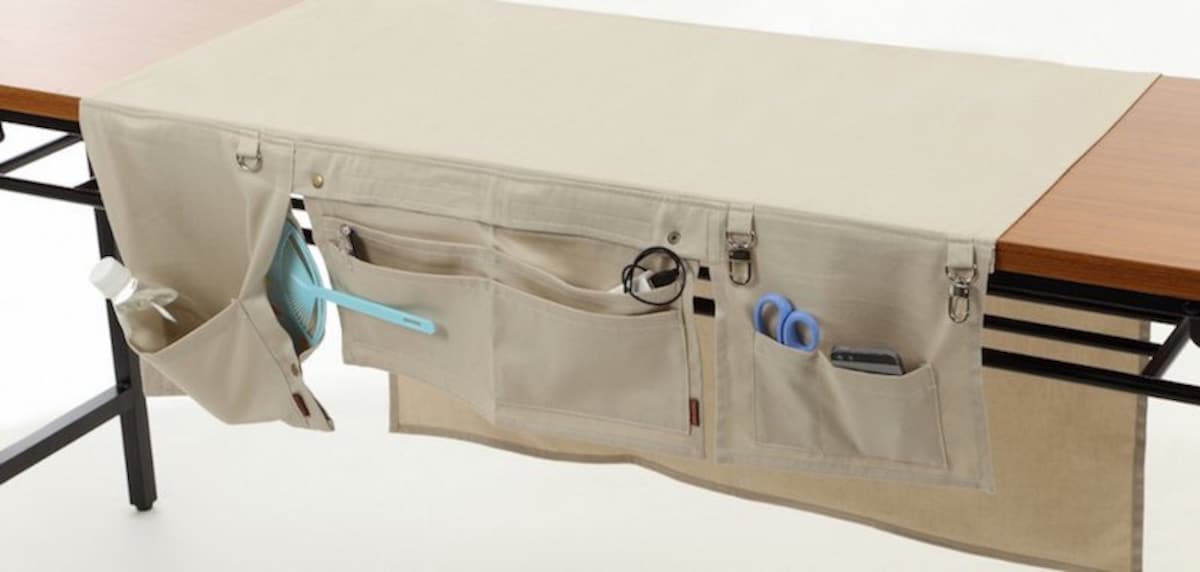 If you've ever sold anything at a craft fair you'll know that being organized can make all the difference. There are so many small things you need like calculators, scissors, stamps, bags, cash—and those are just the basics—that it's sometimes hard to stay sane through it all.

Well, Anonunoya is a Japanese online shop that sells a very specific product: tablecloths and aprons specifically designed for selling at craft fairs—or any kind of booth, really.

The popular tablecloth itself is named Anonuno (meaning "that cloth") and is quickly sold out whenever it becomes available. Check the site for pre-orders dates, and be sure to visit Spoon & Tamago below for more details !