Dustless Chalk & Erasable Window Crayons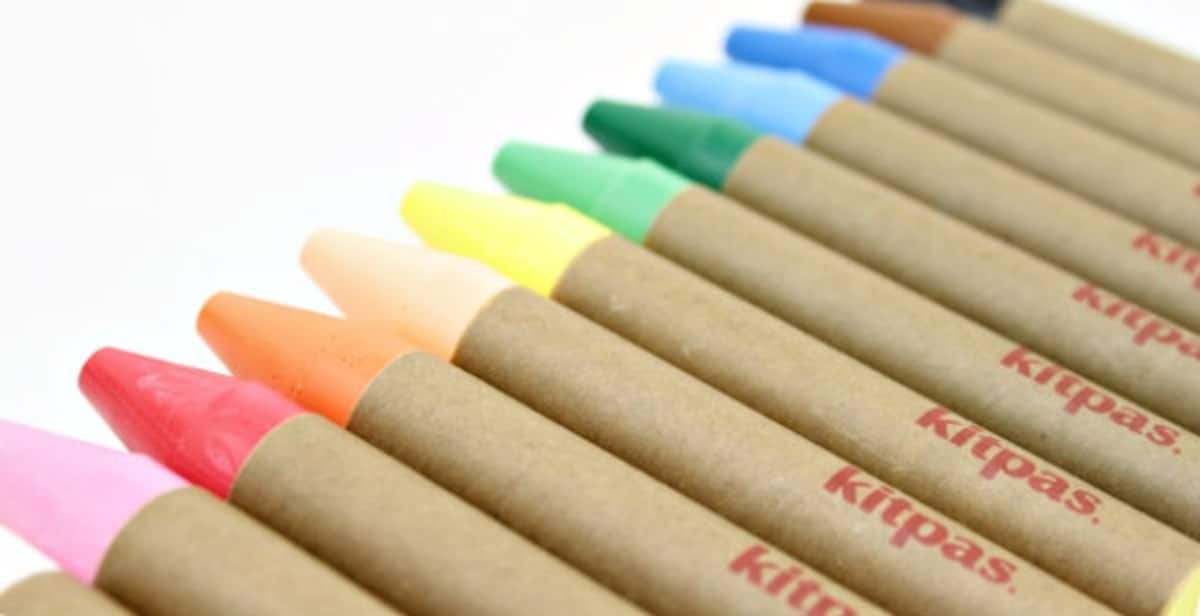 Now into its fourth generation with President Takahisa Oyama, the company has two factories: its primary facility and corporate headquarters in Kawasaki City, Kanagawa, and a secondary plant in Hokkaido.

The company has a strong presence in the domestic market, producing chalk, chalk-related accessories and its flagship product, Kitpas. All of its goods are non-toxic, hypoallergenic and comply with Japan's strict safety standards.
A Brighter Environment
The Hokkaido factory recycles calcium from scallop shells discarded by the seafood industry. This ensures that a primary ingredient of chalk production comes from an essentially renewable, recycled material. An added benefit is that the use of shells makes the company's white chalk brighter and clearer than that of many of its competitors.
Productive & Differently Abled
In 1960, Nihon Rikagaku was approached by a school for people with disabilities and asked if it could employ two girls who were about to graduate. Initially, the company declined; but the teacher persisted, and it was decided to place the girls in a two-week job training program. Their hard work and determination impressed the factory staff, who requested the girls be hired on a full-time basis.

This was the start of the Intellectual Disability Employment Program, which over the years has expanded to include the bulk of the company workforce. Today, 60 of the company's 81 employees have intellectual disabilities, their skill, dedication and pride second to none.
A Creative Innovation
Historically, the main focus of Nihon Rikagaku was the domestic chalk market. But with little chance for expansion, the company looked to innovate, and it began developing a versatile, non-toxic, erasable writing product that would open up new markets. The result was the company's flagship product: Kitpas.

Outwardly, Kitpas resemble regular wax crayons, but that's where the similarity ends. They can adhere to multiple surfaces, including glass and tile, are resistant to light abrasion, and yet are fully erasable. They're also water-soluble, which means they can be mixed and used like watercolor paints, then washed off completely.

Whether used to highlight projections on a board at a meeting, to promote specials on the windows of a restaurant or to draw on a kindergartner's school wall, Kitpas allow customers new avenues to creatively enhance their lives.