The King of Parfaits
The regular and even jumbo parfaits are quite large at King of Parfait, but the two pale in comparison to the café's most famous menu item: the King Parfait. Priced at ¥2,800 (US$27), you wouldn't want to eat this parfait alone!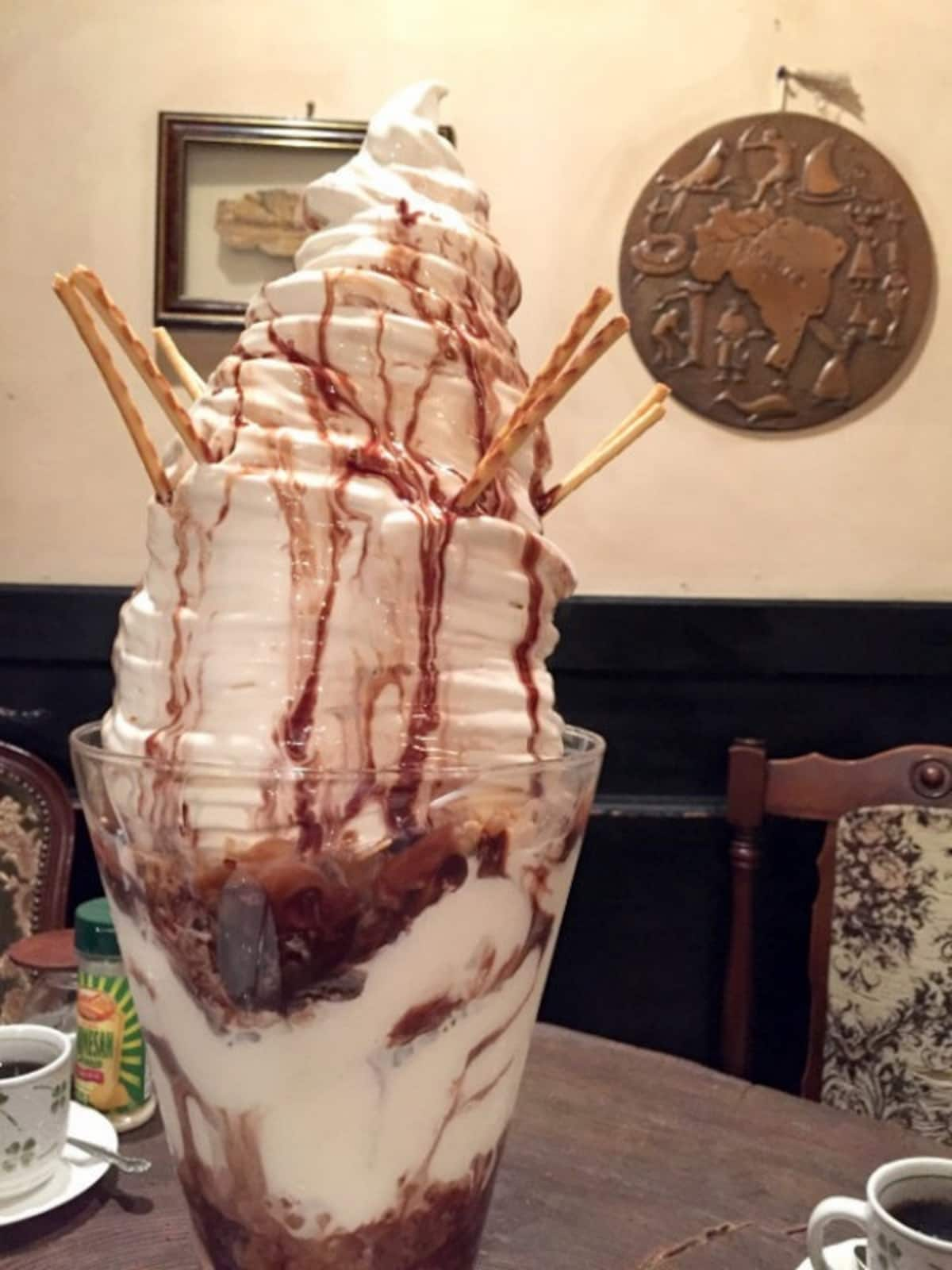 Available in six flavors, including chocolate, strawberry and lemon, the King Parfait does indeed look pretty big in its pictured form on the sign outside the café's entrance. After all, it's about twice as tall as the glass it's served in. What that promotional picture doesn't really communicate, though, is that the glass itself is huge too, and that the whole thing is a staggering 60 centimeters (23.6 in) high.

For chocoholics, the chocolate King Parfait is the perfect fix. It comes with chocolate sauce, whipped cream, Pretz (snack sticks that are sort of like unsweetened Pocky) and corn flakes, the latter being a mainstay of Japanese sundaes. Roughly 90 percent of this dessert, though, is delicious ice cream.

If you're planning on ordering one of these bad boys, you may want to bring in a couple of friends to help you devour this behemoth.