Beat the Heat With Some Cool 'Yukata'
Rumi Rock is a Tokyo-based brand started in 2005 best known for their unique, unisex kimono and yukata (casual summer kimono) which fuse elements of traditional and modern Japanese design. For the summer, the company has come up with some rather ingenious and modern designs for their 2016 Yukata Collection.
Stormy — ¥42,120 (US$410.30)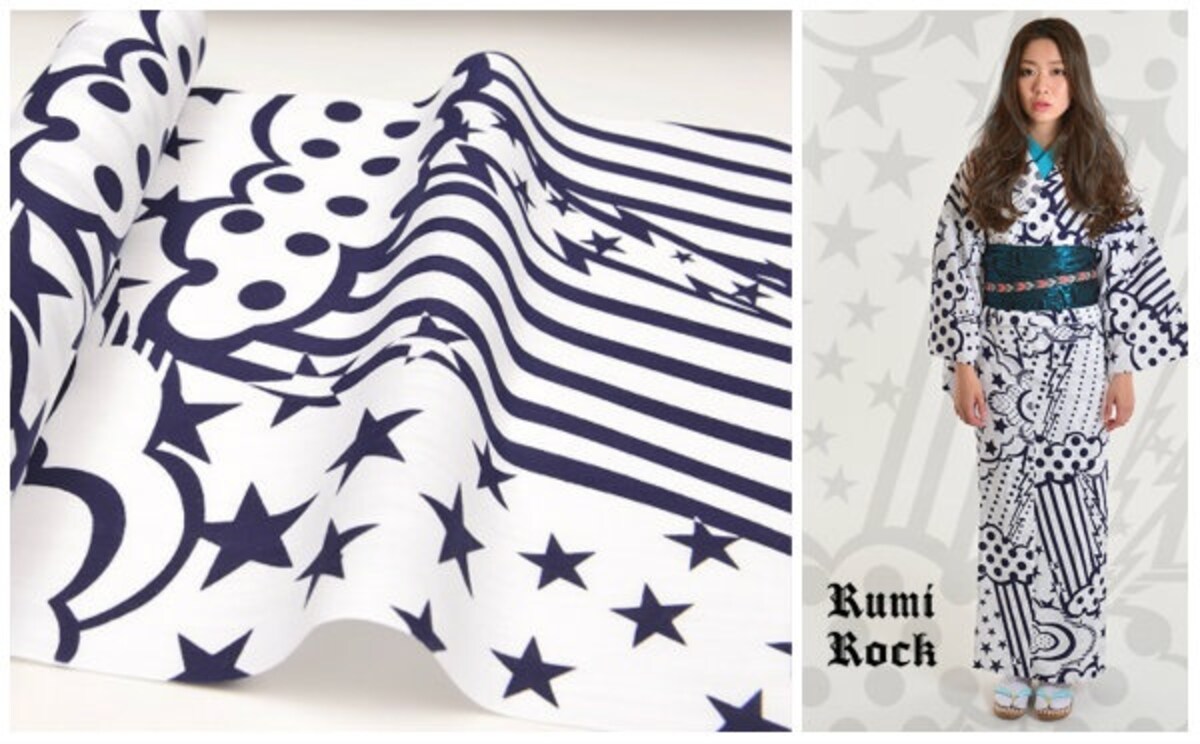 Starting with this little number, thunder, hail, rain and snowstorm combine to make this yukata appropriately named Stormy.
Killer — ¥42,120 (US$410.30)
The designer of this yukata says that this eerie design was inspired by Edo Period (1603-1868) craftsman who engaged in assassination attempts using their ordinary tools of trade.
Nessie — ¥44,280 (US$431.51)
This is probably the first-ever yukata that features Scotland's very own Loch Ness Monster, Nessie!

Note that all prices displayed are for ready-made yukata for either men or women, sizes small through large, with tax included. Tailored yukata and fabric are also available for different prices, along with a range of yukata accessories such as zori sandals, folding fans, and obi (sash) customization.

Once you have chosen your preferred design, make sure you learn how to wear it properly with our helpful Yukata 101 guide.
While Rumi Rock has no permanent retail store, the brand opened a limited-time shop in Tokyo's Azabu-Juban district on June 24, 2016 to showcase their latest yukata collection. This shop will be open until July 4, after which it will move to Tokyo's Daikanyama district for the period between July 6 to 24, 2016.

For more photos of the 2016 Yukata Collection, visit the first group and the second group on Rumi Rock's official website or Facebook page. Now's the time to prepare for all of your summer festival needs!