Chomp on Some Chopper Sweets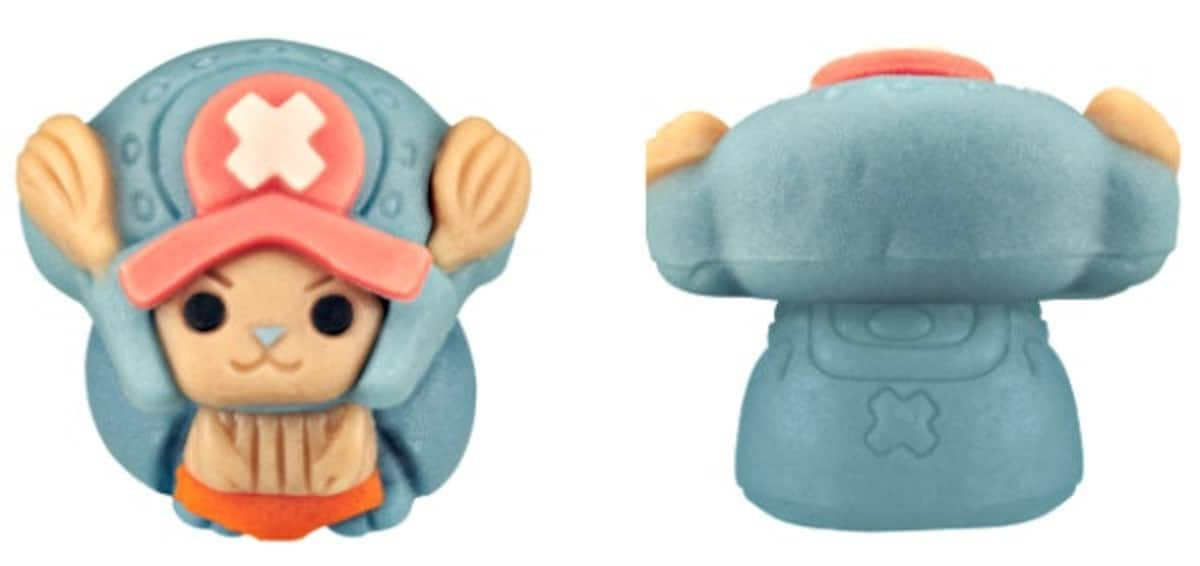 Tony Tony Chopper, the reindeer doctor from the smash hit series, is the latest character to be given life as an edible Japanese sweet.
To mark the July 23, 3016 release of the franchise's upcoming movie, One Piece Film: Gold, there's also a "commemorative movie color version," featuring the character in a striking black-and-white outfit.

Made from sugar, red bean jam and glutinous rice flour, both versions are filled with a sweet chocolate-flavored filling. Retailing for ¥250 each (US$2.45) plus tax, the Chopper Wagashi will be available from online shopping site Omni 7, with orders being taken from June 27 to July 15, 2016 for delivery between July 20-24.