Rainy Season 101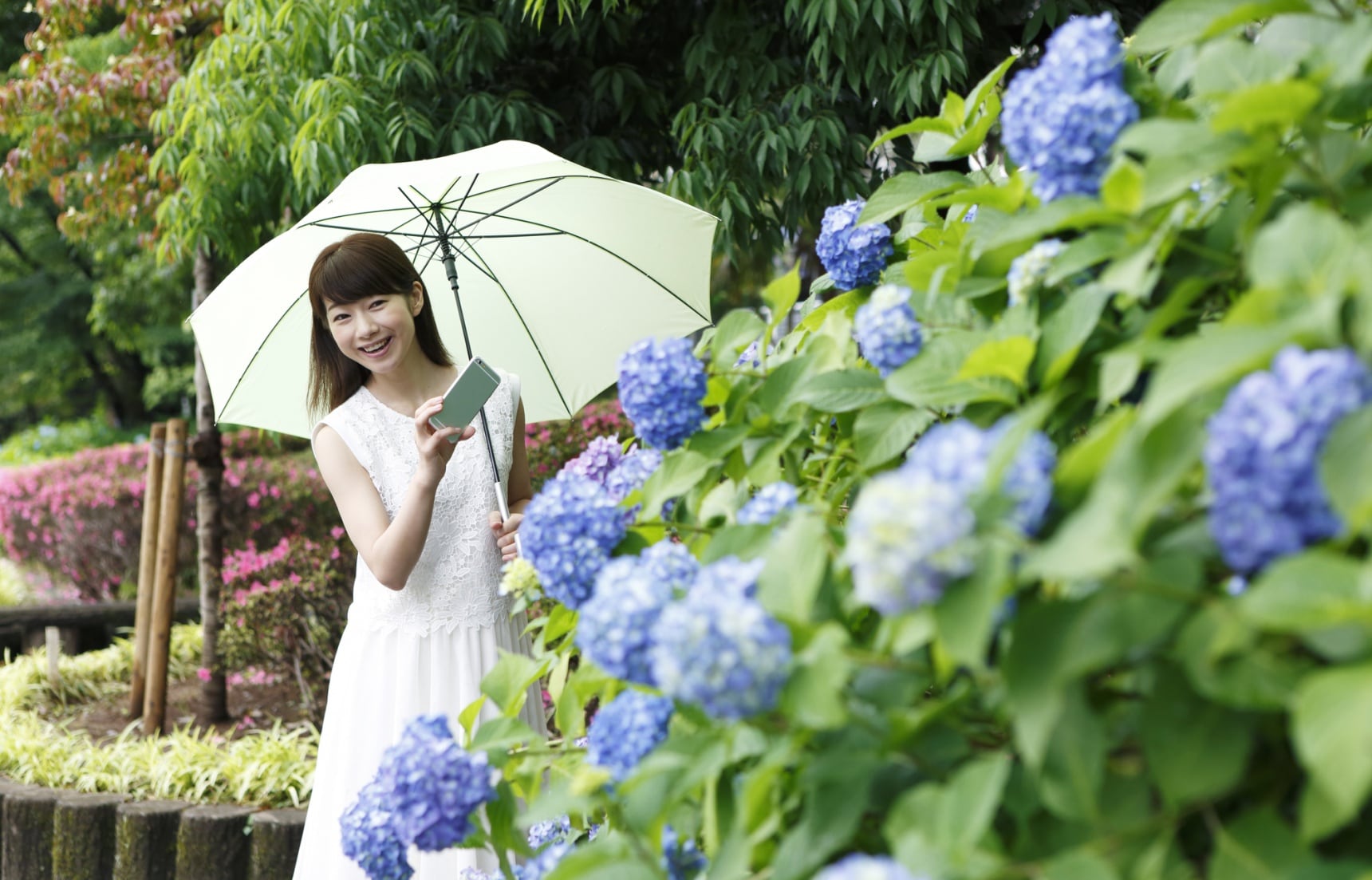 What to Expect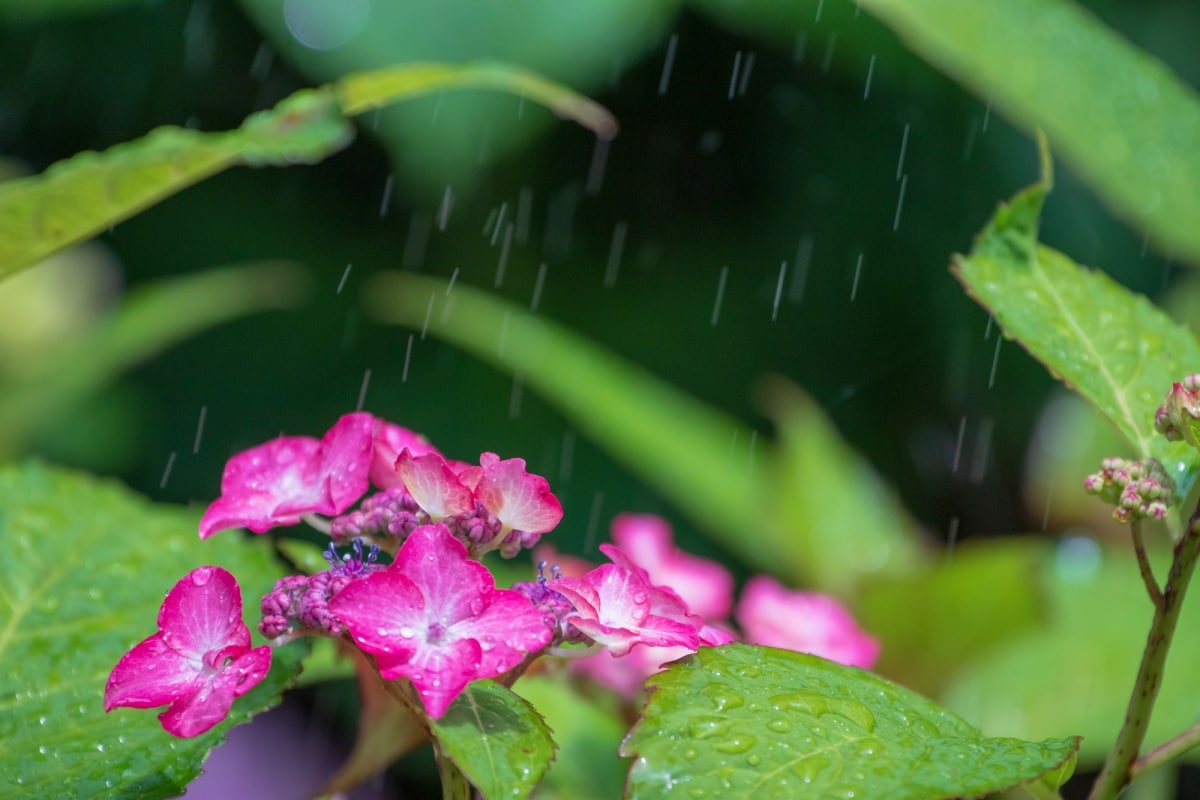 The rainy season is caused by cold air from the north converging with warm air from the south. The result is a relatively stable bad weather front over Japan for several weeks, with cloudy gray skies and humidity in the air. It doesn't necessarily rain every day, but expect more cloud, and leap on those sunny days as windows of opportunity.
When is it?
On the main island of Honshu and the islands of Kyushu and Shikoku, the rainy season will fall somewhere between early June and mid-July. In the popular Kansai (Osaka, Kyoto, Nara) and Kanto (Tokyo) regions, it's approximately from June 7 to July 20. It comes a month earlier in Okinawa, arriving in early May to mid-June, while the northern island of Hokkaido is largely unaffected.
What to See & Do During the Rainy Season
Many sights in Japan are particularly atmospheric in the rain and mist that the rainy season creates. Mountain forests, temples, gardens and hot springs are especially attractive in the rain. Moss at various temples is also lush and at its peak during the rainy season, with Kyoto's Saiho-ji Temple (also known as Koke-dera, or "moss temple") very popular at this time of the year.

Various seasonal flowers such as hydrangea (ajisai), the symbol of the rainy season in Japan, are at their peak during the rainy season, and brighten up the misty days with purple, blue, pink and white flowers. You can also view beautiful irises at gardens and parks across Japan to relax and unwind on gloomy days.
Umbrella Action
The rainy season brings with it a generous amount of rain, which means you constantly need to carry an umbrella everywhere you go. You can pick up a basic plastic umbrella at pretty much any convenience store—great for when it suddenly starts raining.

You're also generally expected to either leave your wet umbrellas in umbrella stands outside of shops, shake them off in a sort of carpet-sided drying stand, or protect them with plastic bags on the way in. Some places will actually make available an umbrella plastic bag sheathing machine, known as a kasapon, which covers your wet umbrella in one motion, thus allowing you to visit without the hassle of dripping everywhere.

Be aware that an umbrella left in an umbrella stand is one of the few things that might disappear in Japan—usually either because yours looks like everyone else's, or because you had the bad luck that yours was the last one left and somebody forgot their own. Umbrellas are, however, quite ubiquitous, and easily replaced for as little as about ¥500, which is why most people don't feel too guilty about nicking yours in a pinch. But if you have a particularly nice umbrella, you just might want to keep it with you.
Laundry Rush
Another challenge of the rainy season in laundry. Since most people don't have clothes dryers, you generally have to hang your clothing on the balcony to dry. You can hang your laundry inside, but its tends to end up making your entire apartment pretty damp, and while modern shower units often have a built-in dryer function allowing you to hang things on your shower rod, you still tend to end up with musty laundry. During rainy season, those sunny days quickly become laundry days!
Not Typhoon Season
The rainy season shouldn't be confused with Japan's typhoon season, which happens from May to October, with its peak in August and September.

The rainy season doesn't really come with any wind, nor does the weather front barrel across the country over the course of a few days; rather, rain and cloud simply linger, making things a little gloomy. If you're visiting during this time, the key is to try to find things to do that won't be ruined by a little drizzle!