Traditional Ryukyu Glassblowing Lesson in Naha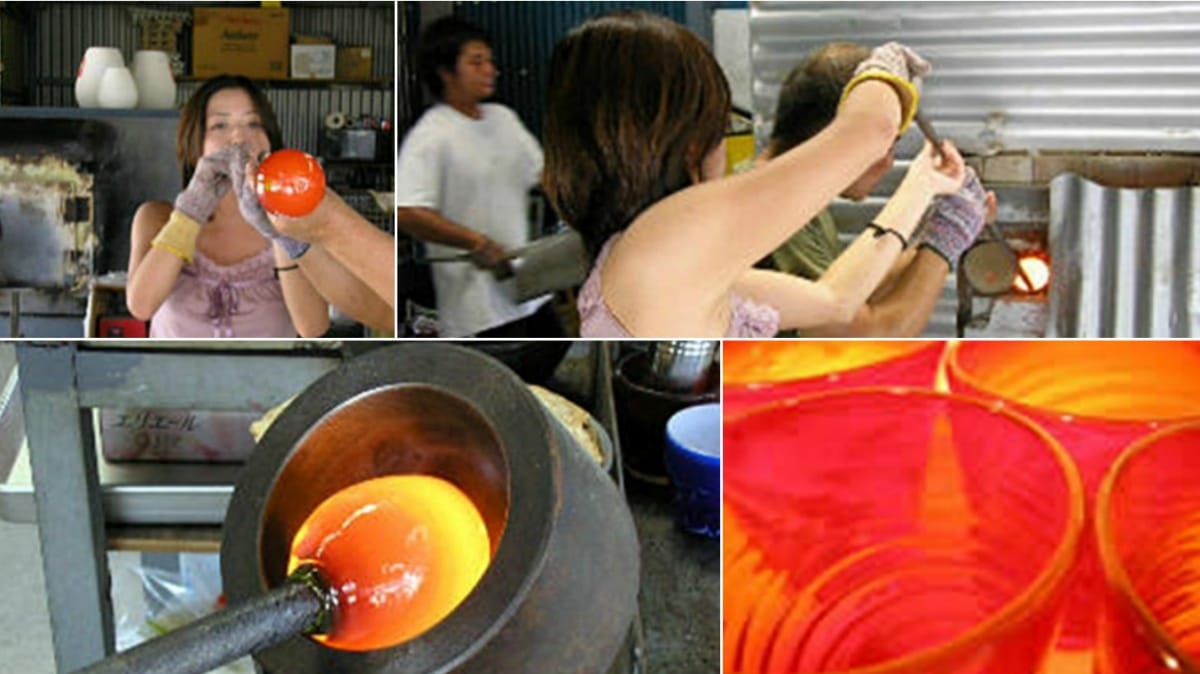 Make your own gorgeous, wavy Ryukyu glass, a traditional handicraft from Okinawa. With the helpful assistance of an experienced craftsperson, you'll go through the steps together, including winding the molten glass around a metal pole, cooling the soft glass down to form a shape, blowing the glass, and shaping the bottom.

After you've completed your work, it'll be put in a lehr (temperature-controlled kiln) at 500°C (932°F) to cool down gradually. The next morning, you'll be able to take home your new, usable objet d'art!

To book this incredible experience during your next Okinawa adventure, be sure to click the link below and clear off some shelf space!