A Fan-Shaped Treat to Beat the Summer Heat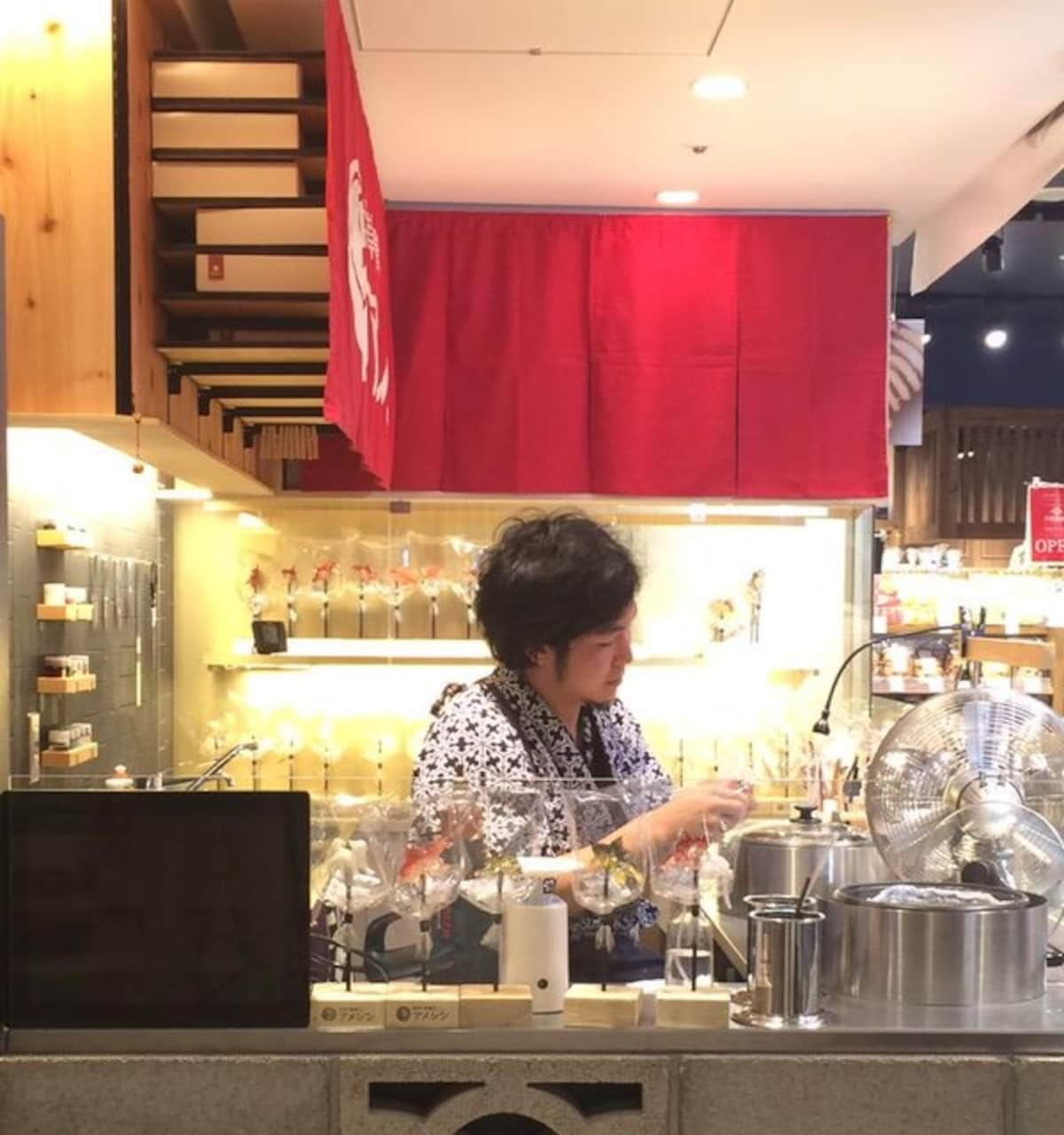 Tezuka's skill involves sculpting candy into exquisite designs in a tradition called Amezaiku, which originated in the eighth century and became popular during the Edo Period (1603-1868), when craftsmen peddled the sculpted sweets to commoners on the streets of Japan.
Tezuka is keeping the traditional craft alive in the 21st century with modern, made-to-order designs featuring animals, shellfish and musical instruments. However, it's his Japanese-themed creations that continue to blow everyone away.
At the turn of each season, fans anxiously await Tezuka's lineup of seasonal sweets, and this summer is no different. The five lollipops above, released on June 1, 2016, are designed to resemble traditional uchiwa summer fans, with images on the surface that evoke the feeling of hot, humid days while providing cooling relief at the same time.

Above from left to right we have: a red dragonfly darting around a cool stream; two swallows playing in the shade; pink hydrangeas lapping up the warmth of the sun; a trio of chidori plover birds, a well-known symbol of Pontocho in Kyoto, appearing against an ocean spray; and morning glory flowers soaking up the rays of the sun.
While the 2016 summer release is similar to last year's lineup—only with the addition of the hydrangea design in place of a swimming carp—fans are still eager to get their hands on the new lollipops, heaping the artist with praise for creating such an impressive cooling effect with the uchiwa sweets. Available at both stores until the end of August, we can't wait to see what his follow-up autumn range will bring!

To see the skill of the artisan at work, check out the short video clip above. For more delicious artworks and information, including the locations of the two stores, you can visit the Asakusa Amezaiku Ameshin website.