Let This Onsen Ryokan Accentuate Your Beauty!
Japan's Top 3 onsen (hot springs) said to have beautifying qualities are Kawanaka Onsen in Gunma, Yu-no-Kawa Onsen in Shimane, and Ryujin Onsen in Wakayama. Onsen considered to be "beautifying" are those that have a sodium bicarbonate spring, a sulfate spring or a sulfur spring, or are weakly alkaline in nature.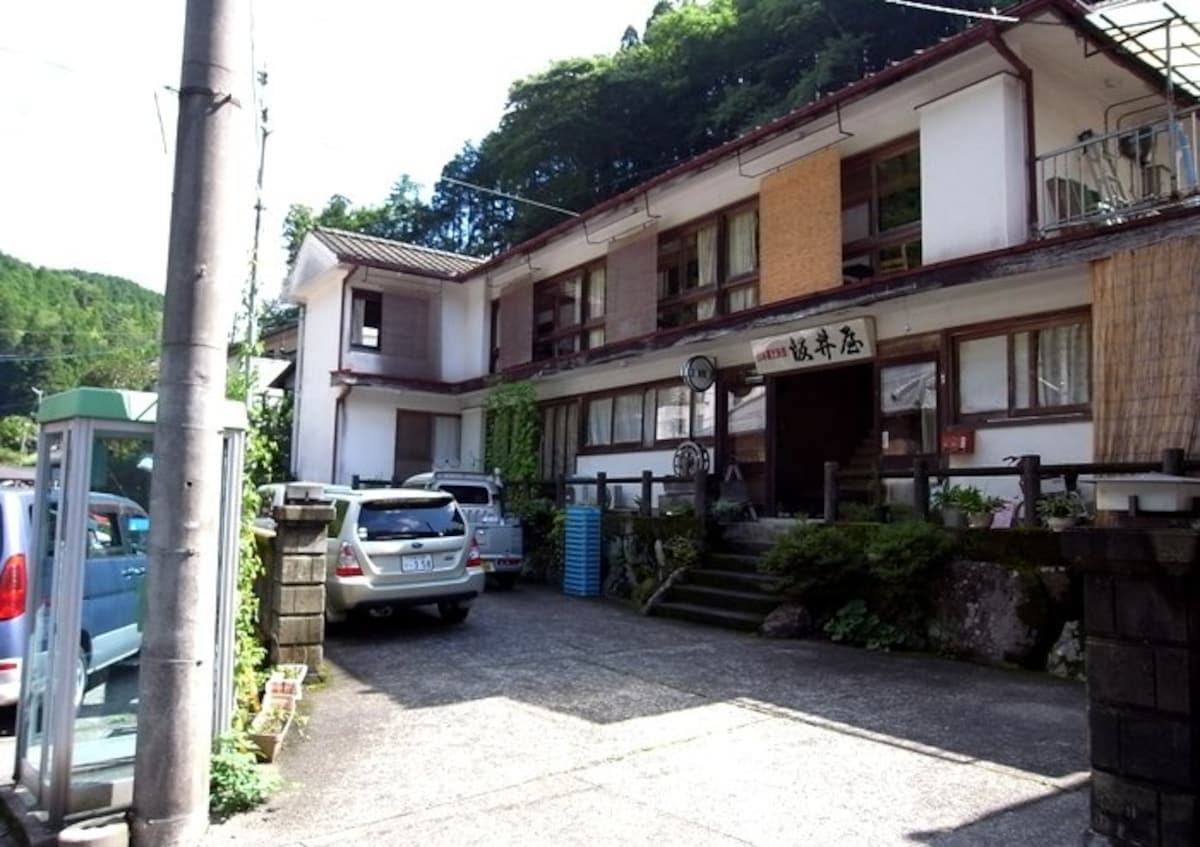 The spring source at Ryujin Onsen is both a sodium bicarbonate spring and weakly alkaline, so it's got double the power!

Ryujin Onsen is a small onsen town deep in the mountains of Wakayama Prefecture, consisting only of 20 or so small inns along the Hidakagawa River. Legend has it that the place was first found by En-no-Gyoja Ozunu, said to be the founder of the Shugendo ascetic religion, and later, Kobo Daishi, founder of the Shingon sect of Buddhism, was told in a dream by Nanda Ryuo (the dragon king) to open an onsen, which he named Ryujin Onsen.

Among the facilities in the Ryujin Onsen area, Sakaiya Ryokan is one of the few that draws its hot water directly from the source spring. And Sakaiya Ryokan is the only bathhouse in the area that draws its water without adding any antibiotics.

The ryokan (traditional inn) is a two-story wooden structure, and it almost feels like you arrived at your grandmother's house. Sakaiya Ryokan doesn't allow visitor bathing, so this article will be about staying there as a guest for the night.
This is the only bath in Sakaiya Ryokan, so guests have to take turns to enjoy it. The room and tub are both small, but perfect for the amount of water that's being drawn up. Every onsen has a different amount of water springing up, and it's very important to create a bathtub and room to fit based on how much water you can really enjoy.

The onsen type here is sodium bicarbonate, which is rare in most of Japan. It gently softens dead skin and removes it. It's like doing a full body peel, so be sure to keep warm afterward. This really makes your skin glow!

Depending on the temperature outside, the water may or may not be heated. At the end of August, for example, when it's a bit chilly, the water will be heated just a little. It's a bit tepid—probably around 38 degrees Celsius (100°F)—but also really comforting.

The hot spring water here has no color or scent, but if you really take a deep whiff at the spout you can catch the fresh onsen aroma, which is soft and warm. The water is pretty soft and feels a bit slippery.
The inn isn't luxurious by any means, but it's very clean and neat. The rates are very reasonable, at less than ¥10,000 (US$93.33) a night, perfect for those who're only searching for the best of hot spring water.

Just a word of warning, though: the Kii Peninsula roads are very steep, curvy and narrow mountain roads. So if you want to head to Ryujin Onsen, for safety's sake, make sure you plan your route thoroughly before heading out!