Top 10 Best Ryokan of Japan
10. Gora Kadan (Hakone, Kanagawa)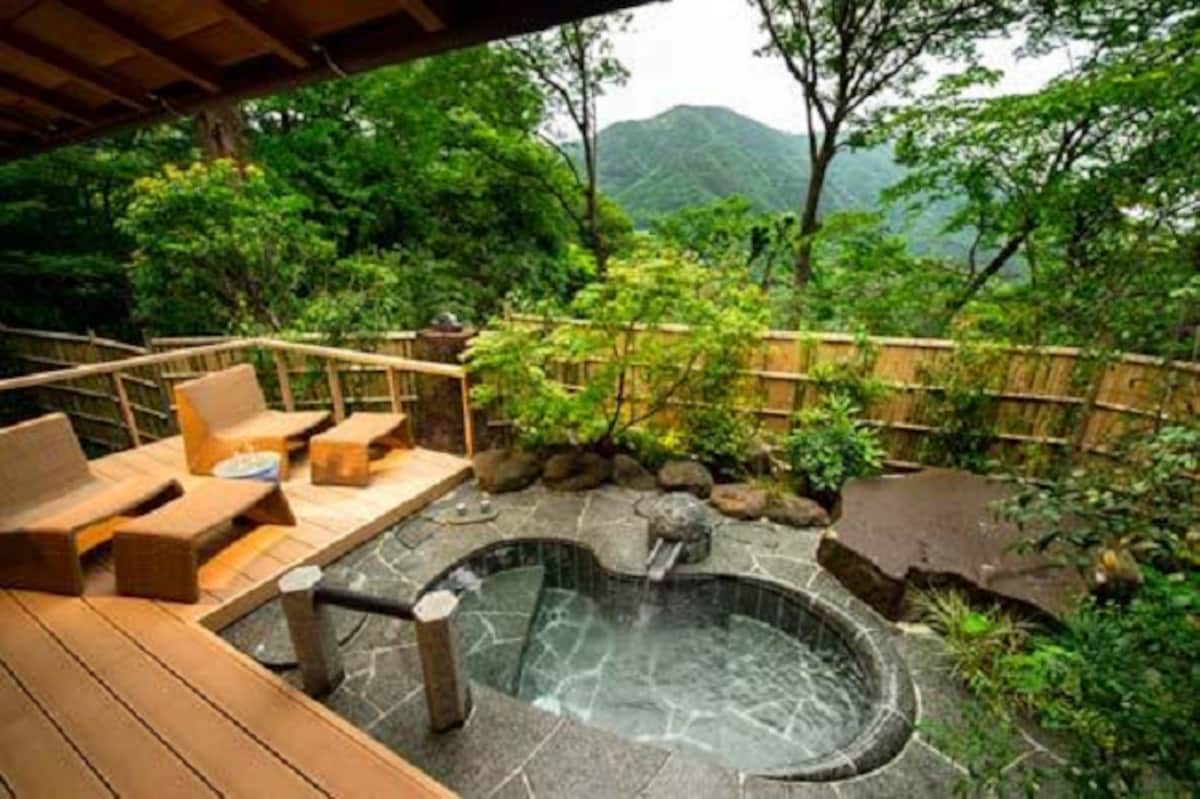 As Japan's onsen culture continues to gain fans overseas, places like Gora Kadan, nestled in the mountains of the hot spring resort of Hakone, are seeing a boom in their popularity with foreign travelers.
9. Motonago (Kyoto)
It's hard to pick a better city for a ryokan stay than Kyoto, and hard to pick a better part of the city than the tranquil and temple-filled Higashiyama district. Satisfied guests of Motonago report being "pampered from the moment we arrived" and rooms with "not a speck of dirt or dust anywhere."
8. Senshinkan Matsuya (Shimotakai-gun, Nagano)
Many ryokan have their own hot springs, but very few will give you a key that lets you access nine other baths around the town. Senshinkan will, plus the staff is always happy to drive guests up to see the residents of the nearby Snow Monkey Park.
7. Yudanaka Onsen Seifuso (Shimotakai-gun, Nagano)
Nagano makes the list again with Seifuso, an inn run by an elderly couple with relaxing outdoor baths (and yes, they'll also take you to the monkey park if you ask).
6. Shimizu Ryokan (Yufu, Oita)
TripAdvisor users made Shimizu Ryokan their top pick for Oita Prefecture, colloquially known as the Hot Spring Prefecture. No surprise then that the ryokan garnered praise for its onsen, as well as the friendly and personable service of its English-speaking owner.
5. Yama no Chaya (Hakone, Kanagawa)
Back in Hakone again, Yama no Chaya drew praise for its steaming-hot natural baths, plus the memorable approach to the property, which has guests crossing a bridge suspended over a mountain stream.
4. Family Inn Saiko (Tokyo)
Staying in a ryokan doesn't mean you have to head out into the countryside and pay exorbitant prices. The Family Inn Saiko is just one subway stop away from Ikebukuro, one of Tokyo's liveliest neighborhoods, and has rooms starting at ¥7,400 (US$64) a night, which includes breakfast.
3. Biyo no Yado (Yamanouchi, Nagano)
Nagano's highest-rated ryokan, Biyo no Yado, elicited praise not just for its serene atmosphere but for its impeccable cleanliness and excellent course meals.
2. Sawanoya Ryokan (Tokyo)
This family-run ryokan in Tokyo's Taito Ward has been around since 1949, and rebounded from a slump in the 1970s by specializing in special services for foreign travelers, such as writing out directions they can show to taxi drivers when heading out to do some sightseeing. Sound like a great story? It is! Which is why it's also the subject of a book, translated into English as Welcome to Sawanoya, Welcome to Japan.
1. Shiraume (Kyoto)
Japan's former capital takes the ryokan crown with the Shiraume. Meaning "white plum," the inn's name references its two-century-old plum trees; both the inn and the teahouse that previously occupied the grounds have been impressing visitors for centuries, including a famous poet whose calligraphy still decorates one of its rooms.