3 Okayama Burgers Full of Local Flavor
Facing the Seto Inland Sea in western Japan, Okayama is known for its sunshine, allowing it to grow abundant grapes, peaches and other fruit. It's also known for making blue jeans—and with such classic Americana on-hand, it's no wonder the prefecture is also home to some pretty classy burgers, all full of local flavor!
3. Hiruzen Jersey Land Burger (Maniwa City)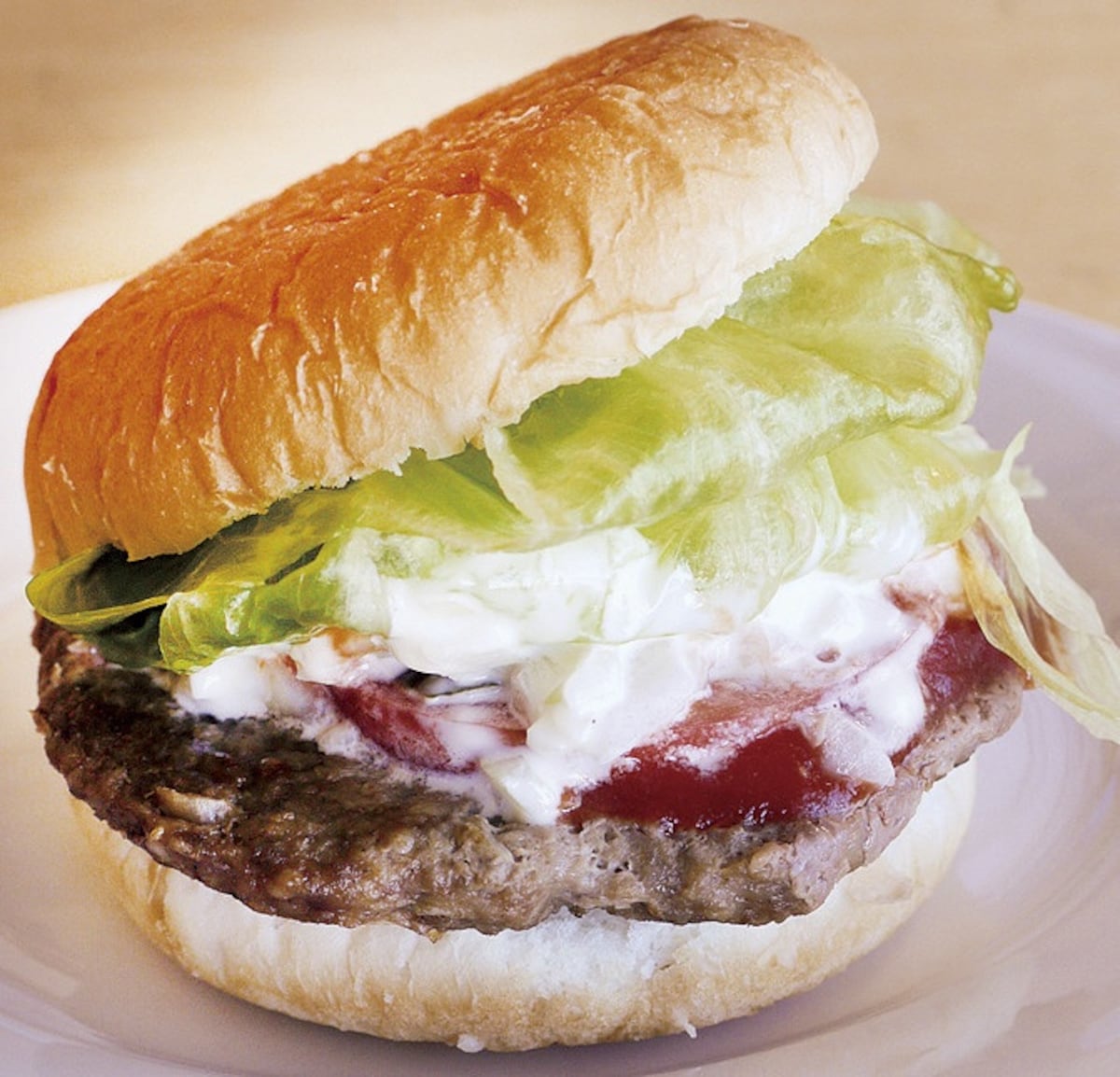 Hiruzen Jersey Land is an agricultural experience center located in the Hiruzen Kogen highlands, a popular resort area near the border with Tottori Prefecture. At Jersey Land you can milk locally raised Jersey cows, buy cheesecake and soft ice cream—and of course, get a hamburger.

The Hiruzen Jersey Land Burger features a patty made with a combination of local Jersey beef and Okayama black pork, topped with a slice of Hiruzen tomato and onions. Grab a bite in the fresh highland air!
2. Mimasaka Black Soy Bean Burger (Mimasaka City)
This healthy, meat-free burger is centered around a pâté made with locally grown black soy beans. Also featuring local lettuce, tomato, and seasonal vegetables on a rice-flour bun, the Mimasaka Black Soy Bean Burger is hailed as the winner of the Mimasaka Society of Commerce & Industry's One-Piece Recipe Contest.

If you'd like to try one, head over to Kitchen Kuromame ("Black Bean Kitchen") in Mimasaka City, located about five minutes west of Hayashino Station on the Kishin Line.
1. Tsuyama Burger (Tsuyama City)
This multi-meat burger is made using beef, pork and chicken mixed with locally produced Japanese yam, topped with a slice of Momotaro tomato straight from the farm. The patty is garnished with a demi-glace sauce blended with Okayama white peach jam.

While you can find these burgers in a few spots in Tsuyama City, your best bet is Mugiwara Boshi, located about 3 kilometers (1.9 miles) northeast of Tsuyama Station.