Slip on a Pair of Sailor Moon Socks
Japanese footwear brand Erimaki Sox has been wowing us with its amazing range of button-up shirt-style socks for several years now. After the release of its Detective Conan-inspired socks, the company has now set its sights on socks with a Sailor Moon theme.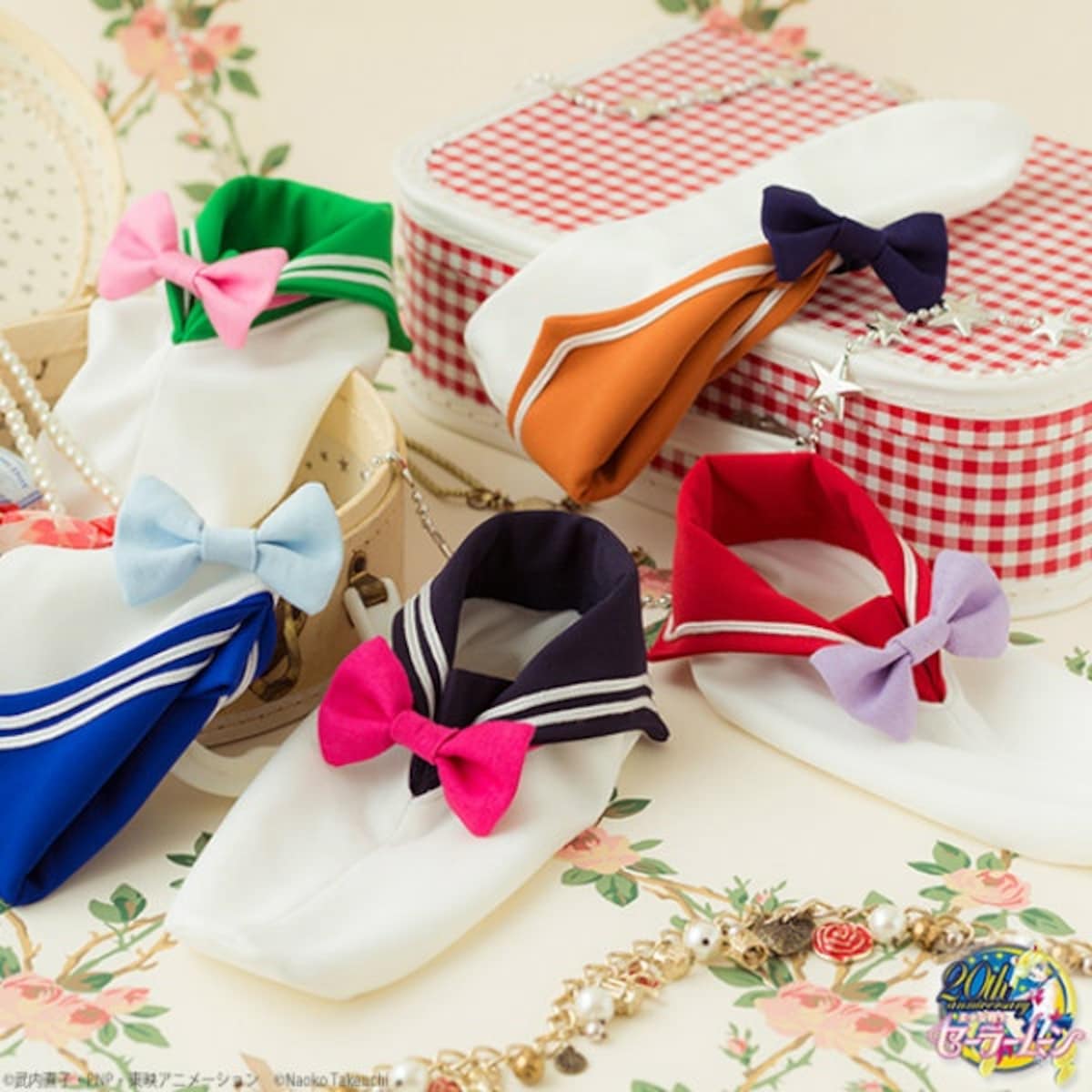 Each of the five new designs—featuring colors from the central characters in the series, Sailors Moon, Mercury, Mars, Jupiter and Venus—stands out with a pretty little sailor-style uniform collar. Also, each uniform sock comes complete with a cute removable ribbon to signify the different characters.
Using the distinctive white Japanese schoolgirl shirt as the base for the sock, these are designed to work with all types of shoes, from dressy heels to more casual footwear like sneakers.
While these are adorable from all angles, the collared look is particularly striking from the back.
Priced at ¥6,264 (US$57) per pair, the socks can currently be ordered direct from Erimaki Sox or through Premium Bandai and Super Groupies until 11:00 p.m. (JST) on June 16, 2016. Delivery is scheduled for September 2016.