Giving a New Meaning to Dress-Up Shoes
Japanese footwear brand Erimaki Sox has designed a new, eye-catching type of sock styled after the traditional Japanese tabi. Ankle-high, tabi are traditionally made from a stiff type of cotton, have a separation between the big toe and the other toes, and are held in place with a series of clasps at the back of the ankle.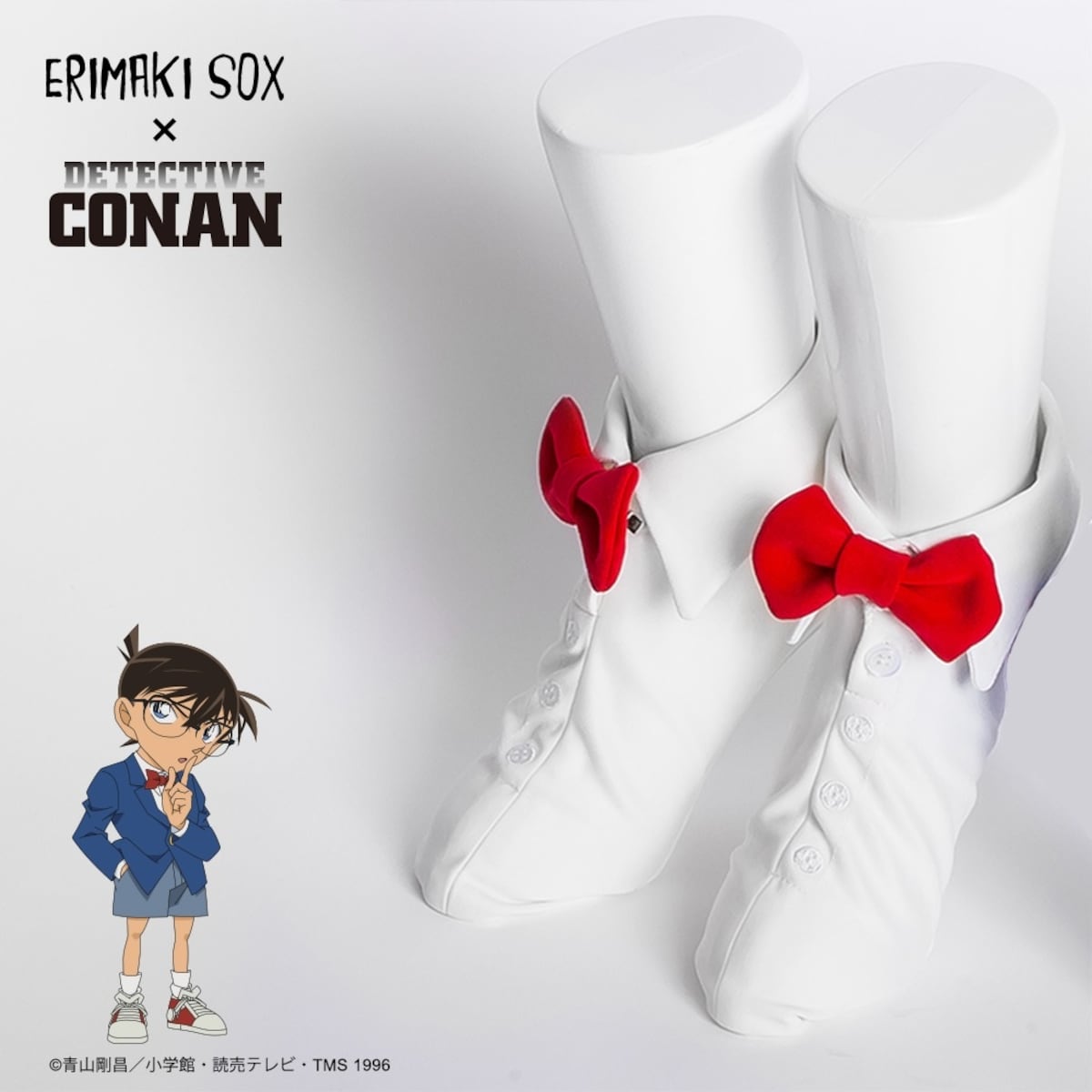 However, Erimaki Sox takes this concept and gives it a modern spin, doing away with the separated toe section and taking the back clasps to the front, replacing them with buttons to create adorable miniature business shirts for your feet.
Now the company is teaming up with anime and video game goods retailer Adworks and taking a step into the illustrated world, with some adorable sock-and-shoe sets inspired by two of the country's most well-known characters, Conan Edogawa and Kaitou Kid from the hit manga and anime franchise Detective Conan. The collaboration marks 20 years since the popular anime series first appeared on television.

Conan's trademark white shirt and red bowtie look retails for ¥5,940 (about US$52) and is perfect for dressing feet up during special occasions.
And you can throw on his blue jacket with a pair of lapelled, faux-leather platform wedges for ¥19,980.
If you prefer to channel the style of the "Phantom-Thief Kid" known as Kaitou Kid, this bright red tie and blue shirt combination at ¥5,940 (US$53) is sure to turn heads.