The Blue Pond in Hokkaido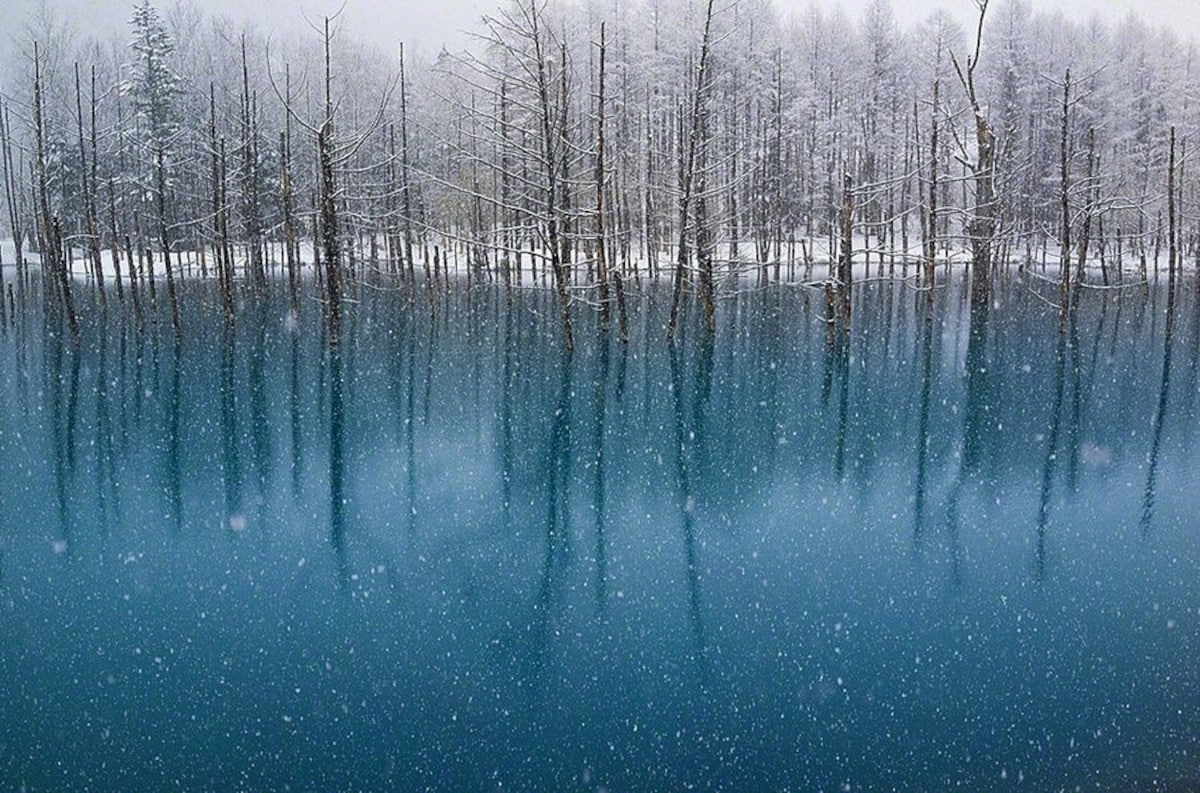 If you're a Mac user you may be familiar with the "Blue Pond" located in the town of Biei, Hokkaido.

The OS X Mountain Lion wallpaper, as well as these images you can see at Spoon & Tamago below, were all photographed by Ken Shiraishi. According to the photographer, the water contains a high degree of aluminum hydroxide, which reflects blue light.

Shiraishi spent several days up there late in 2013 photographing the pond in various light. See the incredible results below!