Treehouse Built Around 300-Year-Old Tree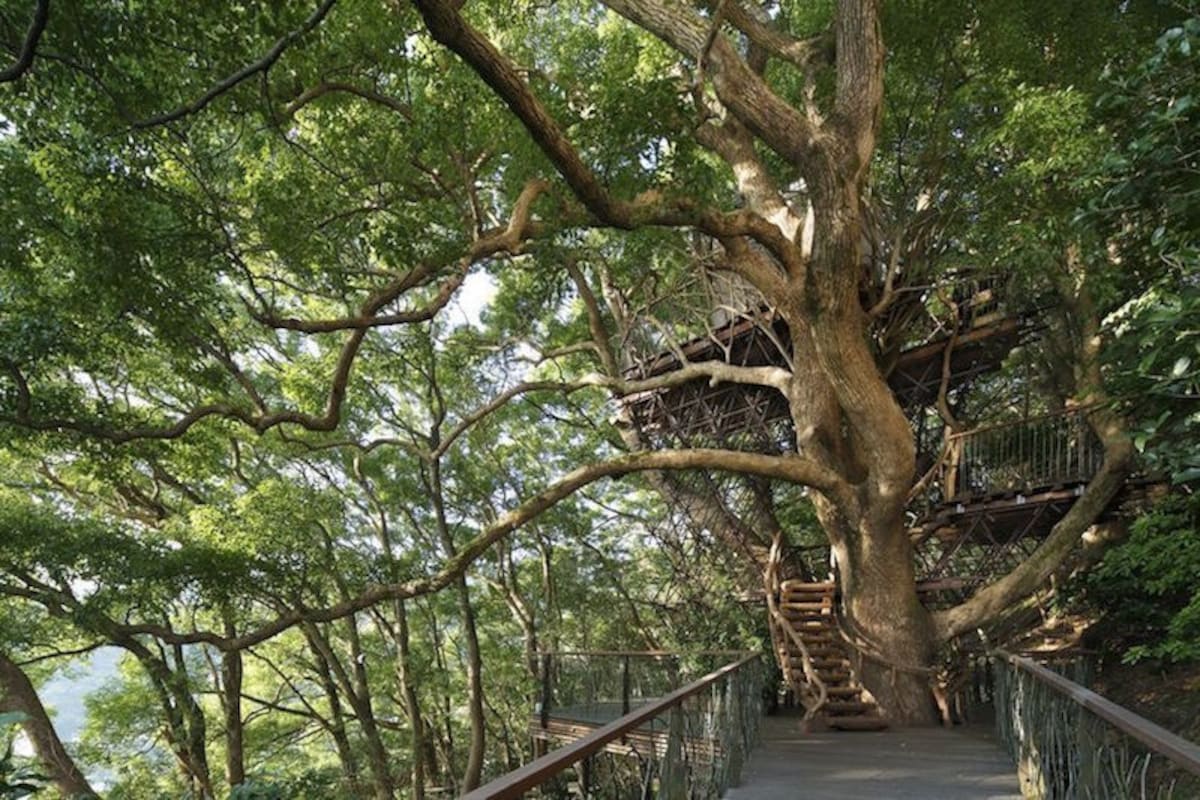 Japanese treehouse creator Takashi Kobayashi has built over 120 treehouses in the past 15 years. When it comes to treehouses, his name is known across Japan and overseas.

So when he was approached by Hoshino Resort Risonare Atami to create a treehouse, Kobayashi had his reservations. After all, he had plenty of other offers. But "the quality of the treehouse is fully dependent on the tree itself," says Kobayashi modestly. That's why, when he visited the potential site in Atami, Shizuoka Prefecture, and met the towering 300-year-old camphor tree, it immediately fueled his imagination.

The result? The largest treehouse in Japan! Find out more about it—with plenty more pictures—at Spoon & Tamago below!