Ise Azuchi Momoyama Bunkamura
Ise Azuchi Momoyama Bunkamura (伊勢安土桃山文化村) is a historical theme park in Ise City that recreates the Azuchi-Momoyama Period (1573-1600) of Japanese history. This era is famous for its samurai warlords who sought to control Japan during the Warring States era, and for its revolutionary castle architecture and design.
The Castle Town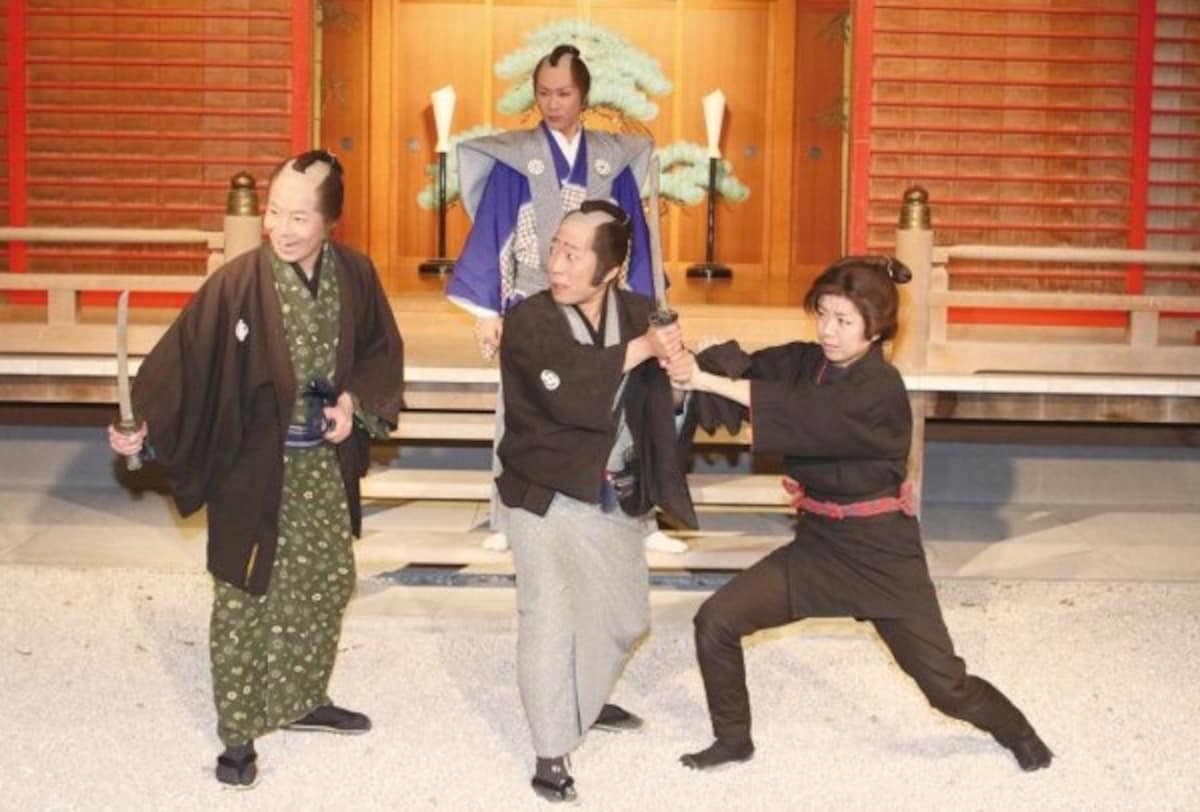 Ise Azuchi Momoyama Bunkamura is built to look like a small castle town of the period with various buildings recreating a bygone era of Japanese history. The main attractions of the theme park include a spectacular ninja show with live fight scenes, an Iga school of ninjutsu trick maze, a museum featuring weapons of these secret assassins, a ninja fortress, a haunted ghost temple and a Japanese haunted house.

Adding to the atmosphere, the staff at Ise Azuchi Momoyama Bunkamura dress in 16th century costumes. Visitors can enjoy the experience further by renting costumes and walking around the town as a samurai warrior, ninja assassin, and more!
Azuchi Castle
The star of the show is the full-size replica of the famous Azuchi Castle, which was originally completed in 1579 in the former town of Azuchi, Shiga Prefecture. The castle was built by the samurai warlord Oda Nobunaga and was ground-breaking at the time for its design and architecture. An impressive seven-story main keep, topped with a sparkling golden turret, is believed to have been the largest multi-storied wooden building in the world at the time of its construction.

The irregular inner fortifications and sheer size, which both impressed and demoralized enemies and political opponents, solidified Nobunaga's position as the most powerful samurai in the land. Azuchi Castle changed the face of Japanese castle design, and even gave half of the name to the Azuchi-Momoyama Period.

Inside the castle is a museum dedicated to Nobunaga, with displays explaining the history of the period.