Hakodate: Gateway to the Northern Island
Located at about 41-45 degrees north in latitude, Hokkaido is the northernmost major island of Japan. Its beautiful nature, unique culture and amazing local food attract tourists from all over the world. In March 2016, the travel time from Tokyo was shortened tremendously thanks to the connection of the Hokkaido Shinkansen (bullet train).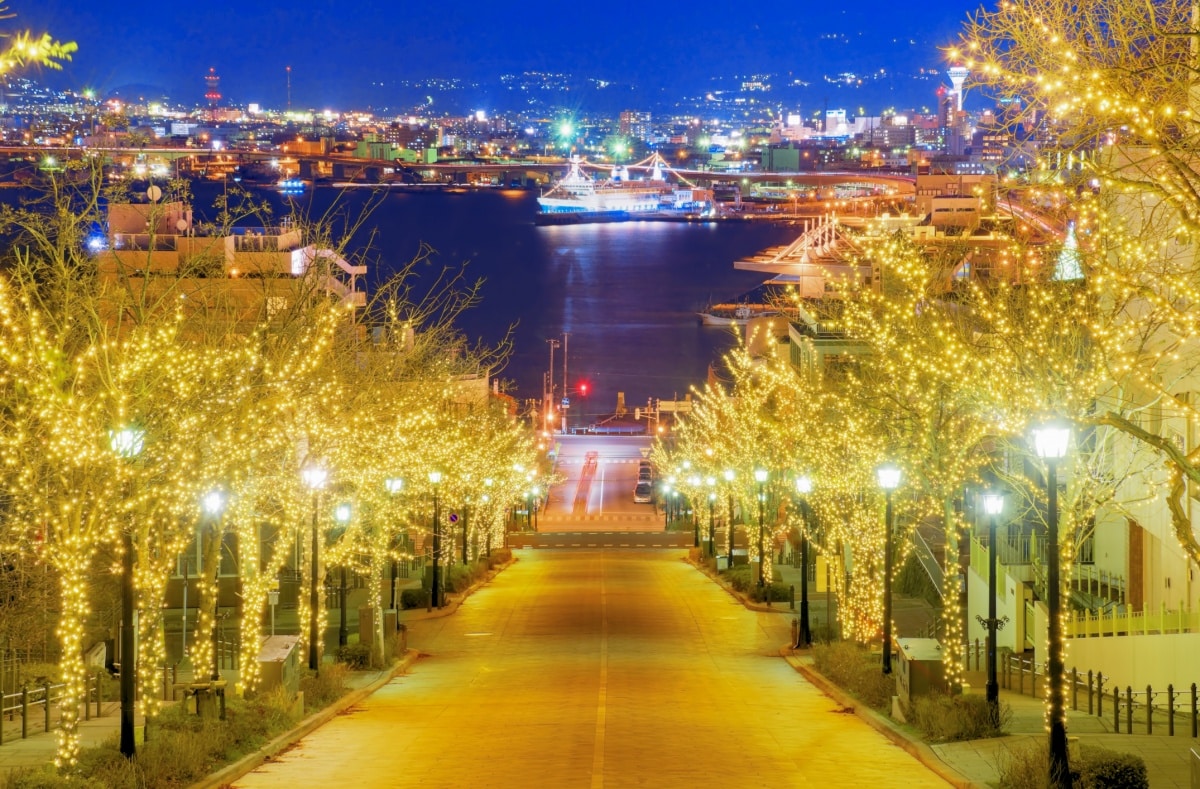 The gateway city, Hakodate, situated on the southern tip of the island, is already a popular destination among Japanese people, but it's relatively unknown outside Japan.

Surrounded by ocean, Hakodate was a fishery town and an important port city for centuries. Even before Japan abandoned its policy of isolation at the end of the Edo Period (1603-1868), Hakodate—along with two other port cities, Yokohama and Nagasaki—was allowed to be open to foreign trade.
Motomachi Area
The Motomachi area still shows Western influences today. The Old British Consulate, the Old Public Hall of Hakodate Ward, and the Hakodate Russian Orthodox Church are great examples of how this small city in the north was thriving some 100 years ago. When you visit Motomoachi, don't forget to savor "soft cream," a type of fluffy-textured ice cream made with exquisite Hokkaido milk, on the Hachiman-Zaka Slope near the Old Public Hall.
Kanemori Red Brick Warehouse
Since Hakodate was historically a port city, there were many warehouses for shipping businesses. The Kanemori Red Brick Warehouse has now been transformed into a chic commercial complex, serving as shopping mall and event hall. It plays a central role in the whole bay area, which is one of the most popular tourist destinations in the city, attracting as many as 2 million people per year. This area is wonderful not only for shopping but also for immersing yourself in an atmosphere from a century ago.

Nighttime is even more magnificent. The beautifully lit waterfront area creates an exotic and retro mood, with reflections all over the ocean.
Goryokaku Park
Goryokaku, a peaceful park with gardens, beautiful flowers and thousands of cherry trees, attracts both locals and tourists alike. But it was originally built as a castle-citadel by the Tokugawa Shogunate, the last samurai-controlled government, for protection from possible Russian attacks.

Unlike conventional Japanese castles and fortresses, Goryokaku is star-shaped, influenced by a French design. Two years after its completion in 1866, it became the site of the last battle between the Tokugawa Shogunate's army and the new government army, known as Battle of Hakodate or the Battle of Goryokaku (1868-69). This battle concluded with the defeat of the samurai government, ending Tokugawa power completely.

In 1913, Goryokaku was opened to the public as a park.
Mount Hakodate
Finally, no one can leave Hakodate without seeing a beautiful view of the entire city from the top of Mount Hakodate. Hailed as a million-dollar view, the illuminated city with its reflection in the ocean water is breathtaking.
The Tohoku/Hokkaido Shinkansen runs at a maximum speed of 260 kilometers per hour (160 mph) and takes you from Tokyo to this century-old international port city in just four hours.