Turn Heads with Some Eye-Popping Accesories
Crafty Japanese Twitter user Shinobu Koyama has created some amazing designs with fabrics and materials over the past two years. But it's her latest project that's really turning heads.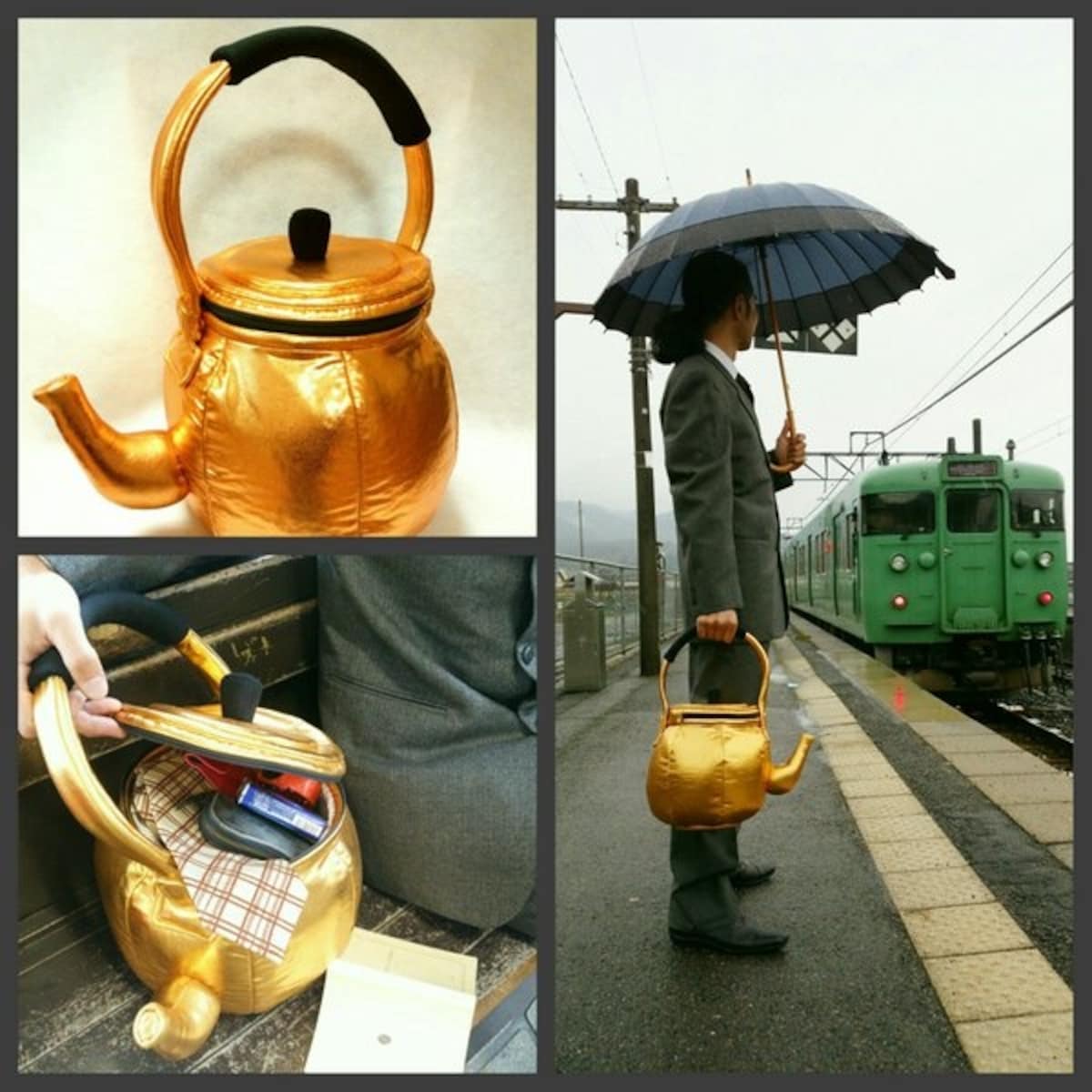 Since she posted photographs of her new teapot-shaped accessory on Twitter, with the simple message, "I made a travel bag," Koyama's images have been retweeted more than 14,000 times and picked up by a number of news outlets in Japan.

The teapot bag is both good-looking and functional, with a reinforced handle and a zippered "lid" to keep belongings safely inside. The well-made accessory is just the latest in a long line of innovative one-off designs by the talented artist, whose collection to date includes bags, clothing, scarves and zippered pouches.
Here, a traditional kimono becomes a frilly dress, complete with a colorful parrot plush toy that slots neatly into the obi sash around the waist.
This soft, squishy muscle vest adds a bit of humor to a hero's outfit.
Her talent for fabric-based design is clearly evident in her bag range, which includes small grenade bags.