Build Your Very Own Evangelion Unit-01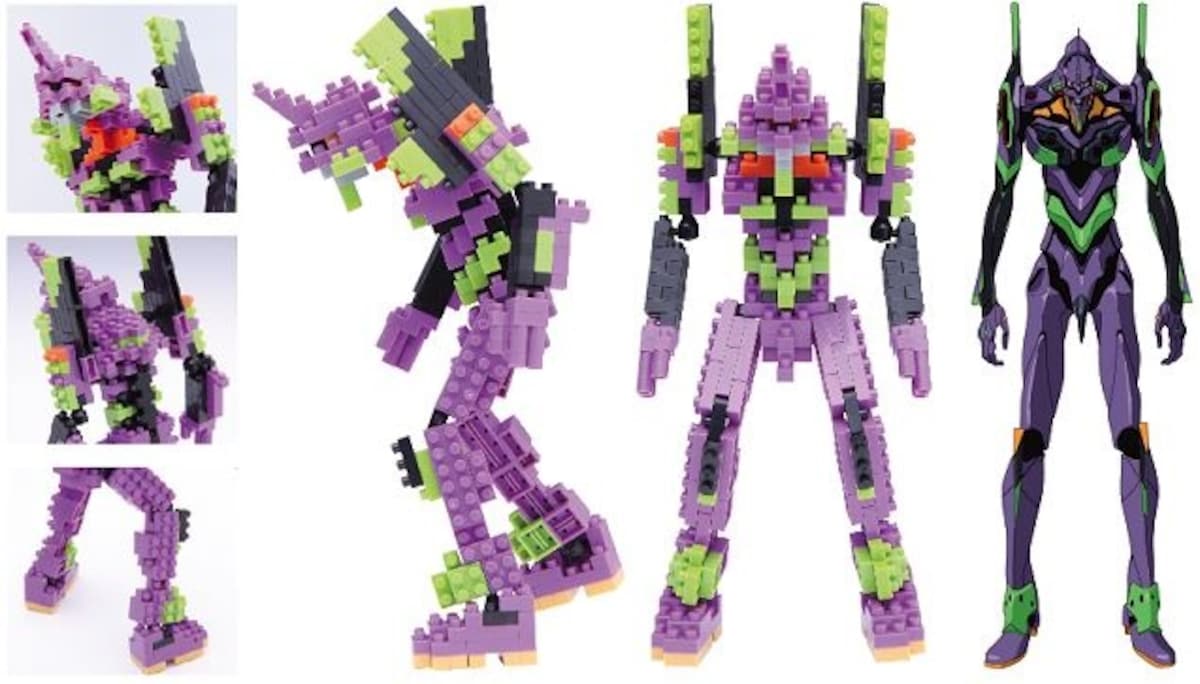 The Nanoblock Evangelion Unit-01 is listed under Nanoblock's Sights to See series, and is set to go on sale for ¥2,800 (US$26), tax excluded in late April, 2016. At 370 pieces total—with a typical piece measuring 8 x 8 x 5 millimeters (0.3 x 0.3 x 0.2 inches)—it's been given a difficulty rating of three (out of a maximum five), but it comes with detailed assembly instructions in case you get stuck.
For those of you unfamiliar with Nanoblock, the company has released countless collaborative products to commemorate some of Japan's biggest icons like Himeiji Castle in Hyogo Prefecture.
You can even create Japan's iconic Sanrio character, Kitty White, and her twin sister, Mimmy.
There are tons of Nanoblock Pokémon creations, but this Caterpie coupled with a Pokéball has to be one of the cutest. We'll certainly be excited if Nanoblock ends up releasing Eva Units-00 and 02 as well. But for now, why not try making some epic battle scenes involving Unit-01 versus Caterpie?