4 Ways to Get Bento Delivered in San Francisco
4. Bento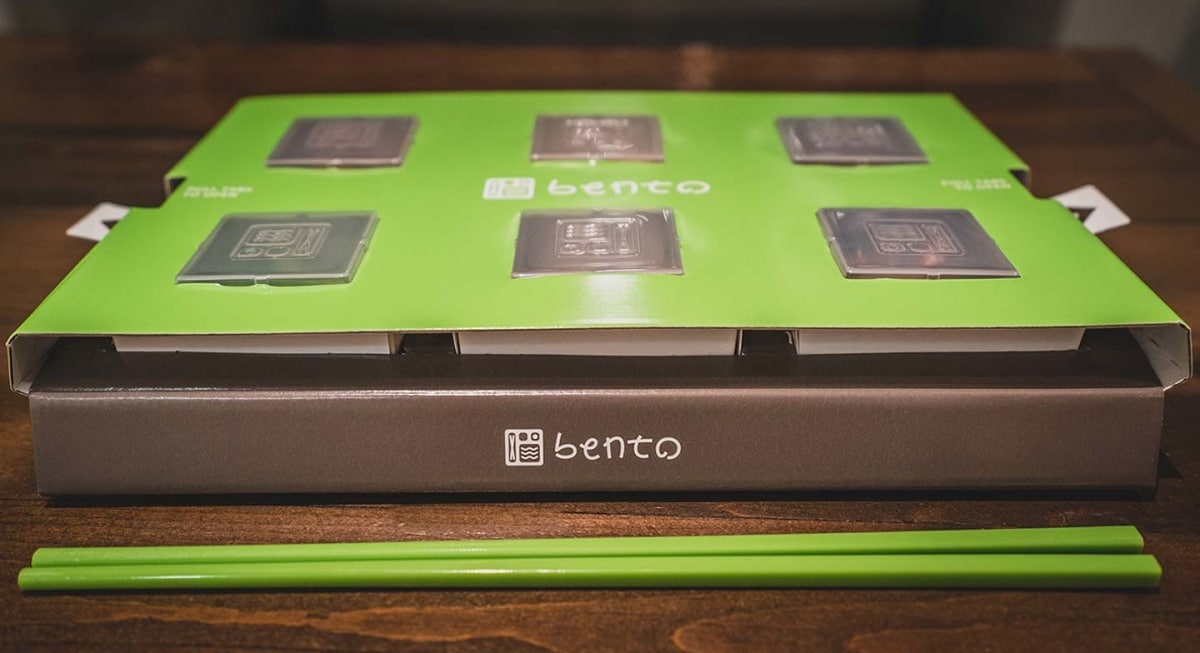 When you want to mix up your bento with a wide variety of side dishes, look no further than the aptly named Bento. This bento delivery company offers over 400 combinations, with Asian-inspired side dishes that are low-carb or gluten-free, like seared salmon tataki and a tropical fruit bowl. These $12 bento come with a main dish of your choice and a couple of sides that can be delivered as far south as Noe Valley and just east of Golden Gate Park. The menu changes daily, so you will likely never get bored—and best of all, they don't have a delivery fee and usually arrive in under 30 minutes!
3. Tokyo Express
Thanks to its five locations spread out in the city, Tokyo Express covers the most bento delivery ground in San Francisco, even going as far south as Daly City. Like many of the restaurants in the financial district, the downtown locations are closed on weekends, but thankfully the Mission and Stonestown stores remain open for hungry students and families.

The bento are affordable, starting as low as the $8.70 chicken teriyaki and the $10.40 salmon teriyaki, both of which have large-portioned sides of rice and salad, so you won't be left hungry. After ordering online, you can check the estimated delivery time or pick your own time for delivery. Because of a recent surge in popularity, the waiting time can be quite long, so just remember to order 45 minutes or so ahead of your scheduled lunch break to allow time for your meal to arrive.
2. Live Sushi Bistro
If you're hankering for a well-portioned bento, then look no further than Live Sushi Bistro. Not to be confused with its brother, Live Sushi Bar, Live Sushi Bistro delivers lunch bento until 4 p.m. If you miss the lunch bento box set, don't fret: the dinner menu offers bento as well.

Regardless of when you order, you can select a two- or three-item bento combo that comes with miso soup, salad and steamed rice. Choose from crispy tempura, chewy beef teriyaki, or among a handful of sushi rolls—but be sure to order for a friend too, since there's a $25 minimum for delivery (excluding tax). Delivery times vary significantly, so to be on the safe side, try to order 40 minutes or so ahead of time.
1.U Sushi
Customizing and creating your own unique sushi is at the heart of this restaurant. You could make your own roll starting at $6 for a veggie roll, but for those who want a meal deal, stick with the Bento Box #2, which has edamame, miso soup and a salad in addition to your customized roll.

Start off by choosing brown or white rice and a seaweed or soy paper wrap. Then add one or two types of fish from classic choices, like tuna and salmon, to the more exotic spicy tuna and snow crab. (Feel free to add more fish for an additional $2.) Then choose from a variety of vegetables like cucumber, jalapeno and pickled daikon radish (takuan) to pack into your roll for no additional charge. Finally, select your own dressing, like a sweet chili sauce or a tangy yuzu (citrus) aioli, and garnish your sushi roll with tempura flakes or tobiko (roe). It's easy to get carried away with the toppings, but a word of caution: if the sushi is too large it might fall apart in your bento box, so try not to overdo it.

For those who want something a bit more traditional or who may feel overwhelmed by the choices, we recommend Bento Box #1: five pieces of nigiri sushi, a classic roll and a side of miso soup or salad with wasabi-soy vinaigrette sauce.