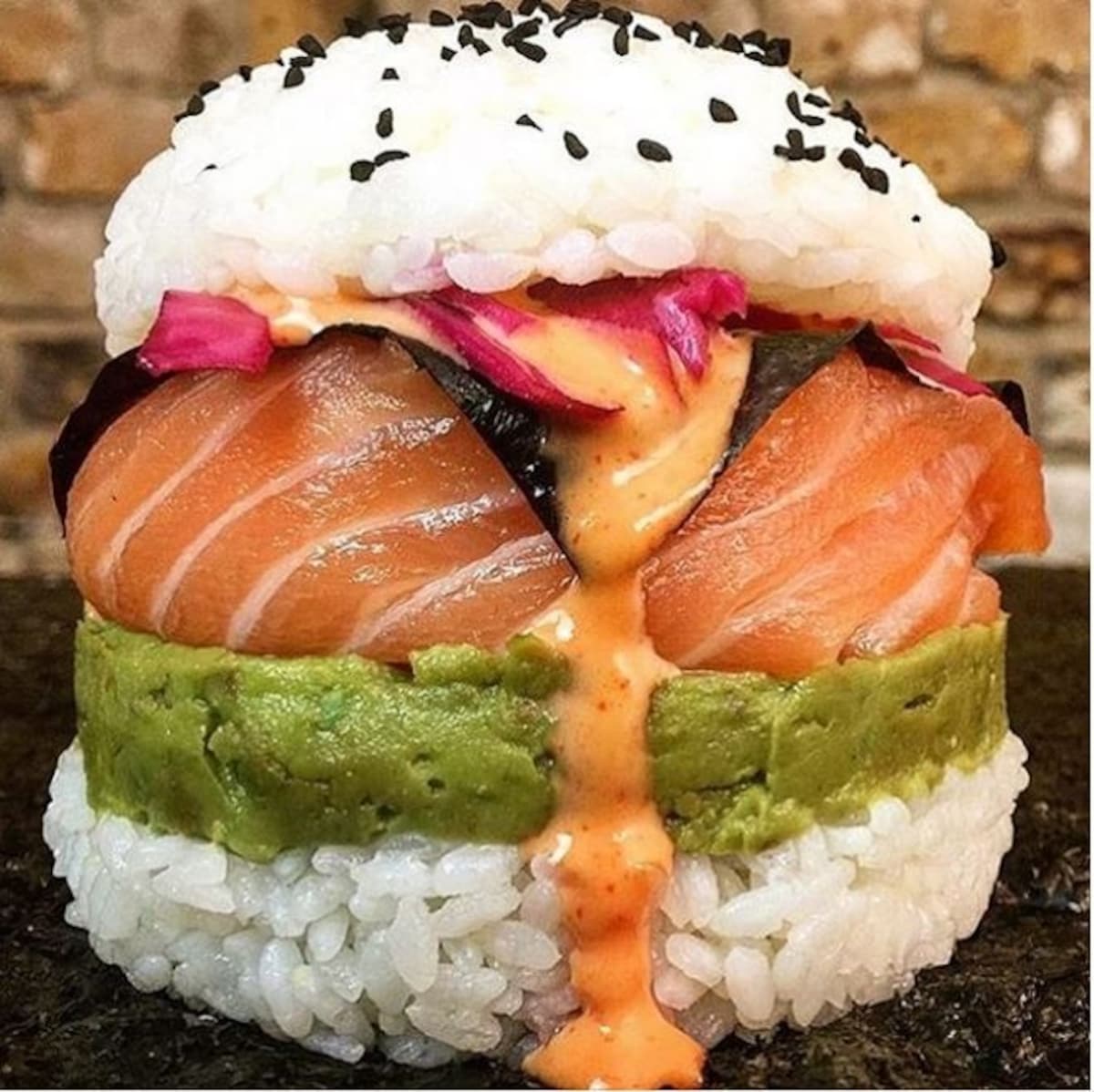 Of course, there's more than one type of sushi burger. But as long as there are rice patties, some sort of meat, and you can hold it with both hands, it passes the sushi burger test.

Here are some other juicy specimens to feast your eyes on. Maybe you'll find the inspiration for today's dinner (or tomorrow's breakfast?) that you've been looking for.
This 100-percent vegan sushi burger is made with jackfruit instead of chicken.
This sushi burger's patty is more "burger" than "sushi."
Bite-sized sushi burgers are perfect for any cocktail or hanami party.
Is there any possible way to eat this without making a mess? We hope not!
For those who would rather not have their sushi burger dripping all over them.
This monster sushi burger looks like it's already eaten another sushi burger!