6 Tips for Shopping in Japan
1. Start Early!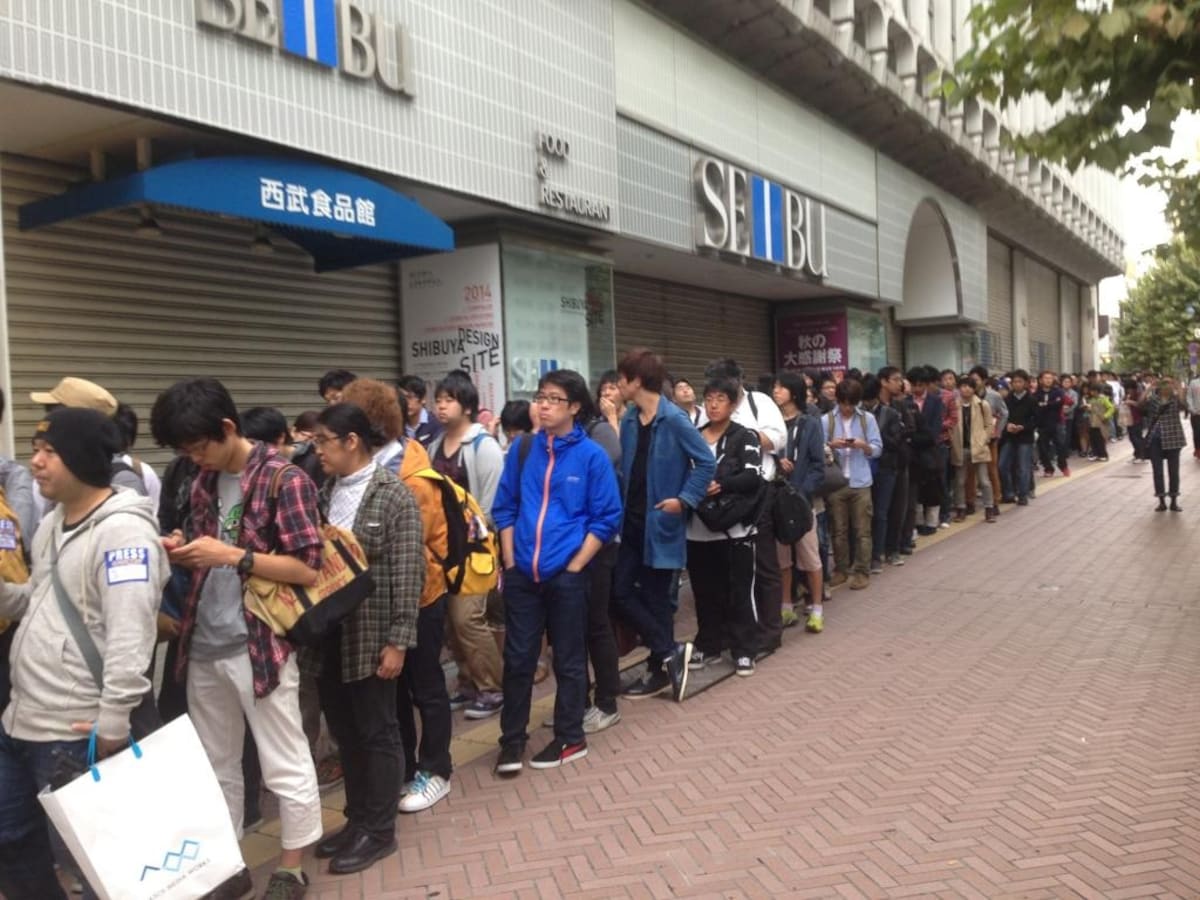 As they say, the early bird catches the worm, and Japan is no different. Most major stores in Japan open their doors starting at 10 or 11 a.m., but as the sun hits Tokyo's popular Tsukiji market, shoppers are already waiting outside the stores selling fish and vegetables. In other regional cities, you can purchase locally made goods at "morning markets," but good luck finding any brand products, since these markets are for local goods only.
2. Feel Free to Approach the Staff
In Japan, stores want customers to be able to leisurely and peacefully browse products, so sales clerks don't usually approach customers (except, of course, when they call out "Irasshaimase" as you enter). That doesn't mean they're ignoring you! If you have any questions, don't hesitate to ask them, because they're happy to help.

Outside of major shopping areas in Tokyo, don't expect sales clerks to speak English, and explaining may take some time, but they will surely be hospitable. If you absolutely can't communicate with sales clerks, gestures tend to work fine, and you might consider using your smart phone to get your message across.
3. Understanding Size Differences
Don't be alarmed if something doesn't fit when you pick up an M size and it looks like an XS size on your body—because it's not you, it's the clothing! Clothing sizes differ depending on what part of the world you're in. People tend to have smaller body frames in Japan, thus clothing is designed a bit smaller.

If you want to try on clothing or test makeup products, just ask a staff member and they'll direct you to fitting rooms or point out which products are testers. Please be aware that if you return tax-free purchases, the procedure can take a lot of time.
4. Negotiating Prices
In Japan, shopping culture doesn't encourage pricing negotiation, so don't expect to pay less than the listed price for an item through bargaining. Some electronics stores or flea markets might let you bargain the price down, but the price tag is generally the final price.
5. Prescription Goods
Items such as popular color contact lenses cannot be purchased without a prescription from a doctor. Other goods at drugstores may also require a prescription to be purchased.
6. Sending Purchases Overseas
You might find yourself with too many souvenirs to bring home at the end of your trip. Aside from certain department stores, it's still uncommon for stores to provide services that send purchased goods to overseas addresses, hotels or airports. Keep in mind that you'll have to carry the souvenirs that you buy yourself! Or you can buy an extra suitcase for all the things you've bought for your friends and family back home—they're actually not that expensive! Meanwhile, coin lockers and station storage spaces are still available for you to enjoy tourism without worrying about luggage.
Extra: Closing Time
"Hotaru no Hikari," meaning "Glow of the Firefly," is a Japanese song using the tune of the Scottish folk song "Auld Lang Syne." In Japan, stores play this song about 10 minutes before closing, encouraging customers to complete any remaining purchases. If you have any purchases you want to make before the store closes, this song is your cue to bring those items to the cashier!