Escape to Hokkaido on the Bullet Train
Japan's high-speed Shinkansen rail network used to only reached stations on Honshu and Kyushu, the country's main and southern islands. As of March 26, 2016, though, the bullet train runs all the way from Tokyo to Hakodate on the northern island of Hokkaido, so we decided to check out the Shinkansen's newest stop.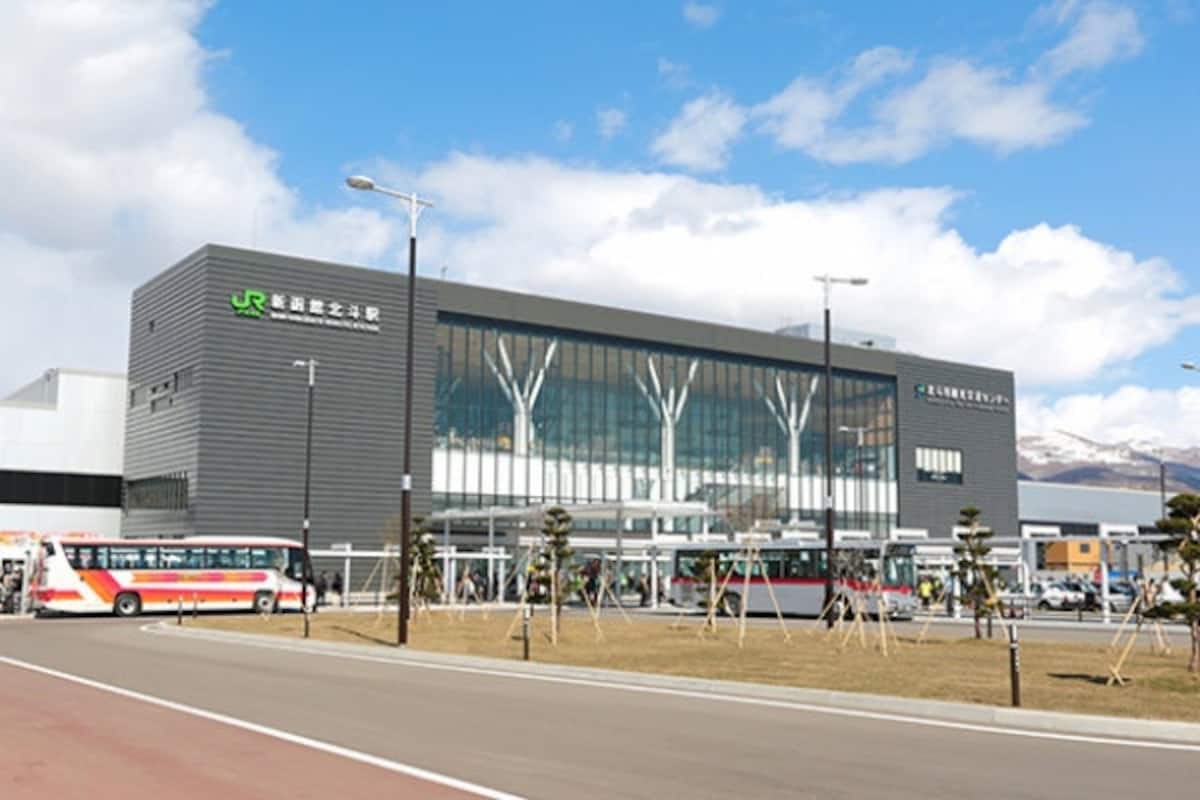 We'll get the bad news out of the way first. Being able to take the Shinkansen all the way to Hokkaido, and in just four hours, is going to be more convenient than going by boat or plane. But the station the bullet train comes in at, Shin-Hakodate Hokuto, isn't in a particularly tourist-oriented neighborhood.
Urban development in Japan tends to be clustered around rail hubs, and we're sure that in time Shin-Hakodate Hokuto will be ringed with dining and entertainment options, but right now there's not much to do except transfer to another train for the 20-minute ride to the attractions of the Hakodate city center.
Still, the station itself is brand new, and whenever the Shinkansen comes to a new town, you can expect new ekiben, or bento boxed lunches packed with local delicacies. At Shin-Hakodate Hokuto, you can get your bento fix on the second floor at the Bento Café 41°Garden, which gets the numerical part of its name from Hakodate's north latitude.
Since Hokkaido is famous for its seafood, you definitely should splurge on a premium ¥1,780 (US$15.90) bento with moist scallops, salmon roe, and fresh-tasting sea urchin. It's absolutely delicious and worth every yen.
Anime fans might have noticed that the station's name, Shin-Hakodate Hokuto, shares part of its name with the Japanese title of Fist of the North Star, Hokuto no Ken. Hakodate doesn't have any actual connection to the classic post-apocalyptic martial arts series, however, as Hokuto is just the Japanese name for the Big Dipper constellation, with the hoku component simply meaning "north."

Still, since many people can't hear the word Hokuto without automatically thinking no Ken, on the first floor of the station you'll find a bronze statue of Kenshiro, the wandering protagonist of Fist of the North Star. What's more, it's actually extremely well done, and not the lazy half-effort to attract a couple of otaku tourists that some might have been expecting.