Salty, Yet Sweet Pretzel Rolls
Auntie Anne's, a American pretzel chain, has been slowly but steadily building its fanbase, thanks to adopting the Japanese practice of a constant cycle of seasonal flavors. Recent hits have included strawberry, maple, and milk cream-flavored pretzels, and now, for the first time, Auntie Anne's is getting in on the matcha green tea sweets trend.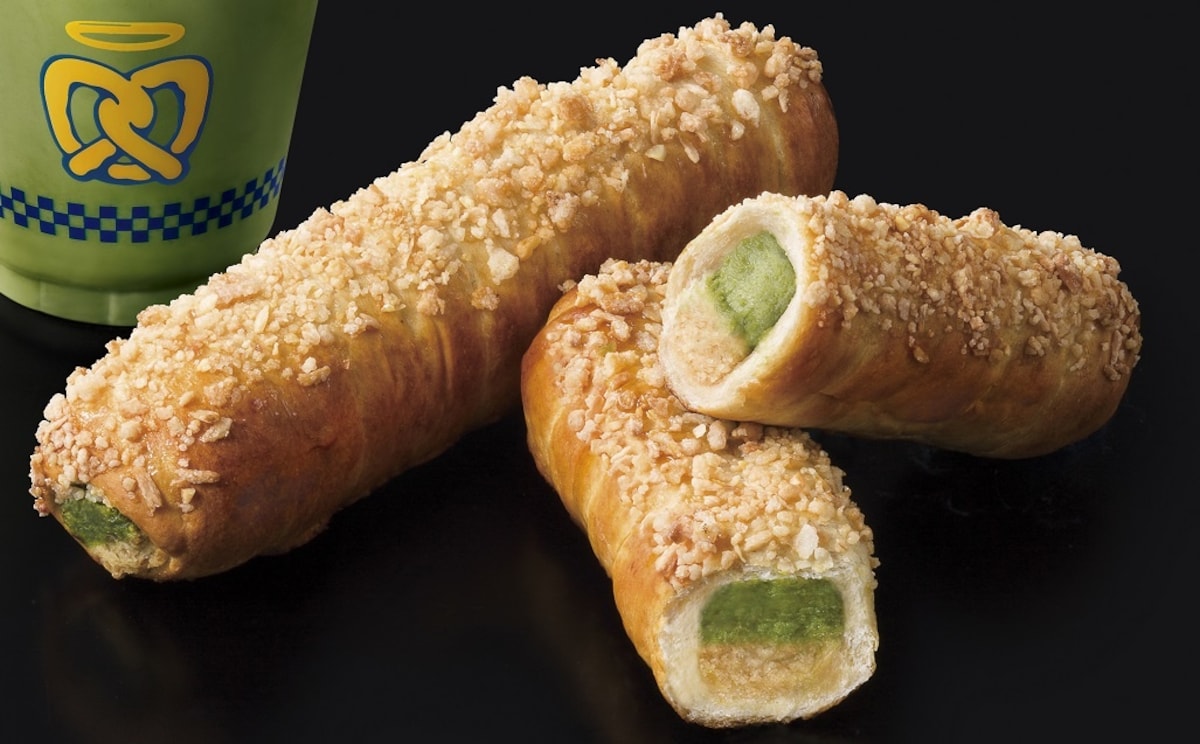 The chain's Japanese locations have just started their Matcha Fair, with the star of the show being the Matcha Cheesecake pretzel roll.

While they may not have the traditional knotted shape, the ¥420 (US$3.75) pastries are made with Auntie Anne's pretzel dough. Inside there's a top layer of matcha cream, and underneath it a stratum of cream cheese cake, and the whole affair is topped with a dusting of crushed almonds.