5 New Tea-Infused Kit Kat Flavors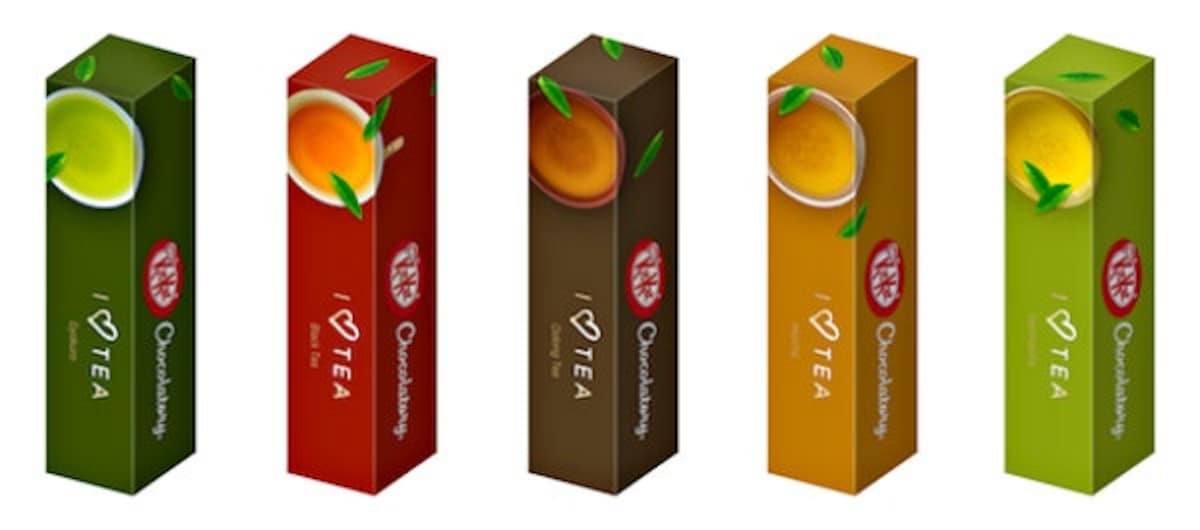 From left to right, there's Gyokuro (high quality green tea), Kocha (black tea), Oolongcha (a type of Chinese tea), Hojicha (roasted green tea), and Genmaicha (green tea with roasted rice).

Created in collaboration with Yasumasa Takagi, respected pâtissier and owner of the artisanal sweets retail stores "Le Patissier Takagi," the chocolate wafers feature refined flavor profiles and a number of premium quality details.
Gyokuro (literally "jewel dew") is considered to be one of the finest high quality green teas, grown under shade instead of direct sun, which brings out a rich, yet mellow flavor.
The Kocha variety features premium-quality tea leaves blended with milk chocolate, which provides a fruity aroma and well-balanced flavor.
Dark chocolate is used as the base for the Oolong Tea Kit Kat, which provides a slight bitterness alongside the astringent tea flavor, creating a rich, full-bodied sweet.
The Hojicha Kit Kat has a light tea aroma and flavor, using a blend of white chocolate with roasted green tea leaves.
Genmaicha is a unique blend of green tea leaves and rice grains that sometimes pop during the roasting process, creating puffed white pieces resembling popcorn. The sugar and starches from the rice create a bright, nutty tea, which is perfectly replicated in this light, smooth Kit Kat.