Monopoly Gets a Crafty Makeover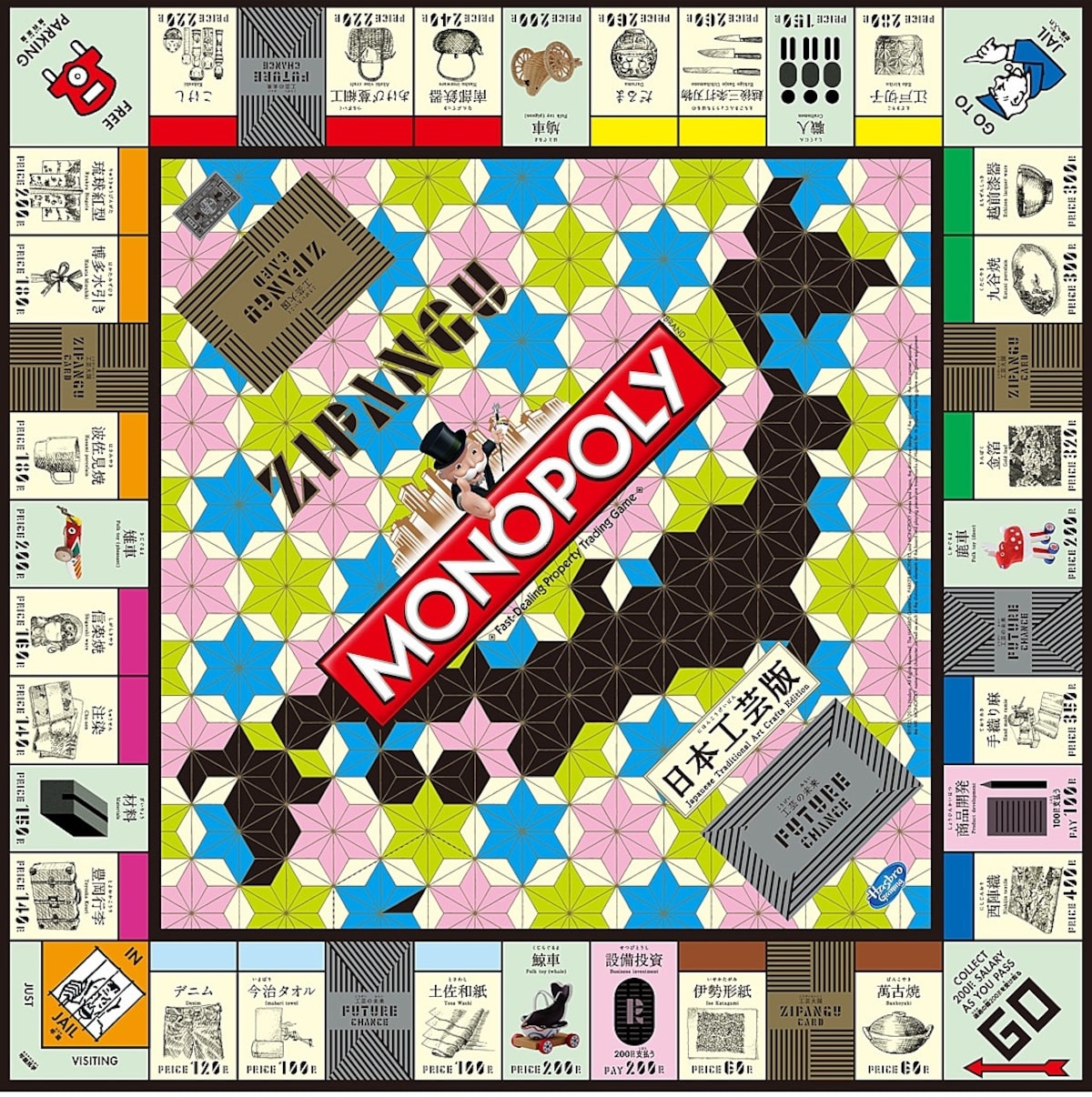 Now instead of buying property and railroads, fans of the classic board game and retro/traditional Japanese crafts alike can use their Monopoly money to buy spaces representing iconic toys, utensils and accessories taken from the nation's rich history of art.
Each set features game pieces from Nakagawa Masashichi and Kaiyodo's gacha gacha (capsule toys) figurine set of traditional Japanese papier-mâché toys from around Japan.
The figures include a deer (a reference to Nara Prefecture's large deer population), a whale on wheels representing the Kochi Bay's whale-watching tourism, and a maneki neko (beckoning cat) from Aichi Prefecture, where the city of Tokoname, famous for maneki neko figurines, is located.

Proceeding further down, there's a rabbit pounding rice cakes from Chiba Prefecture (representing Sawara City's traditional papier-mâché toy crafts), a horse with bells symbolizing the "Chagu Chagu Umakko Festival" in Morioka, and a daruma riding a boar in Hyogo Prefecture—an example of Suma papier-mâché, which was popular during Japan's Taisho Period (1912-1926).
Or, for those that prefer a more uniform set of game pieces, it also comes with six colorful deer.

Just 5,000 sets will be up for sale, so if you're interested, it would be a good idea to act fast! Residents of Japan can purchase one here for ¥9,072 (US$89), which will be shipped sometime in mid-April. For those living outside Japan, you can find the board game on Rakuten's global website here.

Related Stories:
Do not pass go, but do catch 'em all with special Pokemon and Legend of Zelda Monopoly games
Anime figurines rejoice as fully working miniature locker appears on gacha market
We bought a piece of a real, launched rocket for only 500 yen, and you can too!